Las Vegas Sands Knows All Too Well How Iran Might Respond to US Air Strike That Killed Top General
Posted on: January 6, 2020, 11:05h.
Last updated on: January 6, 2020, 11:41h.
Las Vegas Sands, the casino empire founded and controlled by billionaire Sheldon Adelson, has first-hand experience in dealing with an irate Iran.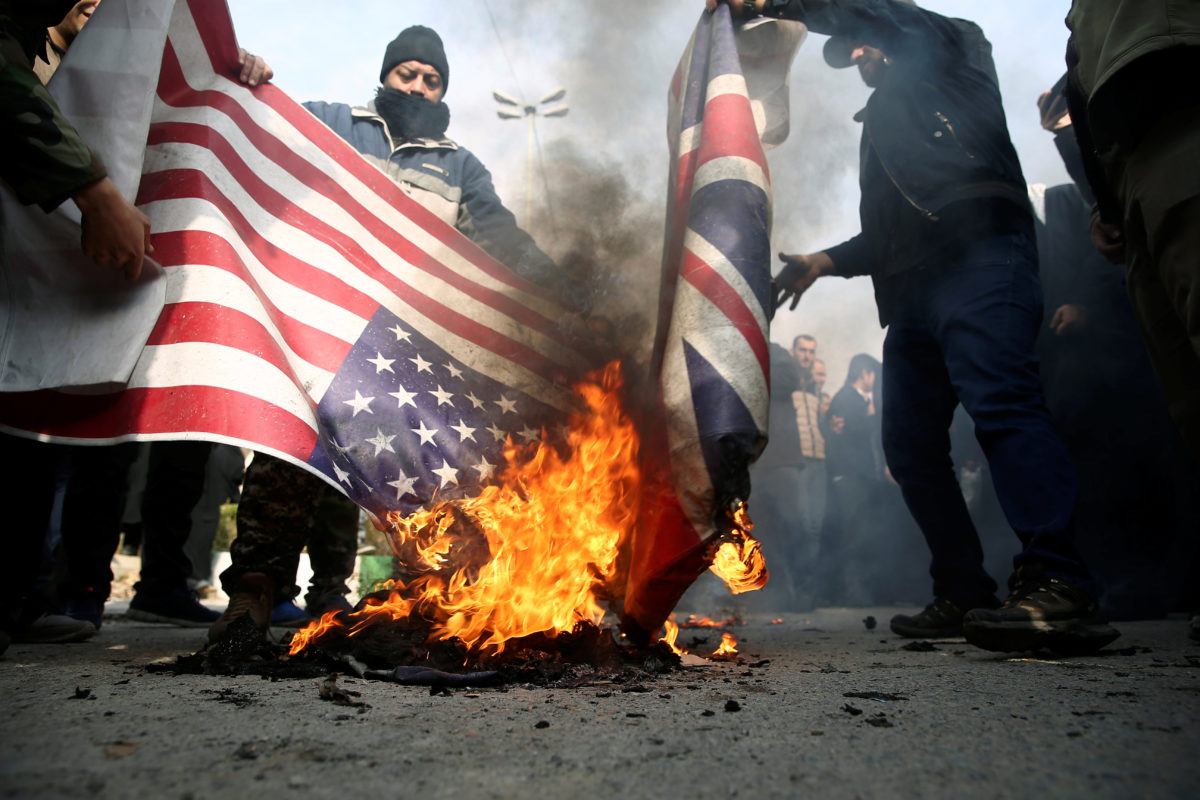 In the fall of 2013, Adelson made comments that angered Iran. The casino tycoon suggested that the US could send an immediate message in response to the Islamic Republic's nuclear ambitions.
The billionaire opined the US should go out in the desert and detonate some sort of massive explosive weapon "that doesn't hurt a soul."
Then you say, 'See! The next one is in the middle of Tehran. You want to be wiped out? Go ahead and take a tough position," Adelson declared.
The comments enraged Iran Supreme Leader Ayatollah Ali Khamenei, who two weeks later publicly declared that America "should slap these prating people in the mouth." Adelson is a robust supporter of Israel – a country that Iran hasn't recognized since its 1979 Revolution.
Odds Favor Hacking
Iran is threatening action against the US after one of its top generals was killed by an air strike on January 3. And that response could be a digital one.
Roughly four months after Adelson angered the ayatollah in 2013, Las Vegas Sands's computer network was the victim of a cyber-attack. Customer data, including credit card information, Social Security numbers, and driver's licenses were all compromised.
Then-Director of National Intelligence James Clapper confirmed in 2015 that Iran was behind the Sands attack. Now, intel experts believe Iran could be plotting a cyber-attack on the US government.
"I'm sure the Iranians are asking their hackers for a list of options," James Lewis, senior vice president at the Center for Strategic and International Studies in Washington, told Bloomberg this week. "Cyber-attacks can be tempting if they can find the right American target."
US-Iran Conflict
Qassem Soleimani, considered a terrorist by the US, was killed last week by missiles shot from an American drone around 1:00 am local time near the Baghdad International Airport.
The US maintains that Soleimani was responsible for the deaths of more than 600 American troops, a recent attack on the US Embassy, and was plotting to kill many more Americans. Khamenei, who maintained a close relationship with Soleimani and called him a "living martyr," named Esmail Ghaani as Soleimani's successor.
We promise to continue down martyr Soleimani's path as firmly as before with the help of God, and in return for his martyrdom, we aim to get rid of America from the region," Ghaani said.
Mourners took to the streets in Tehran and chanted "Death to America" and "Death to Israel."
President Donald Trump responded, "Iran is talking very boldly about targeting certain USA assets as revenge for our ridding the world of their terrorist leader."
"Let this serve as a WARNING that if Iran strikes any Americans, or American assets, we have targeted 52 Iranian sites (representing the 52 American hostages taken by Iran many years ago), some at a very high level & important to Iran & the Iranian culture, and those targets, and Iran itself, WILL BE HIT VERY FAST AND VERY HARD. The USA wants no more threats!" Trump stated.