Las Vegas Sands Billionaire Sheldon Adelson Not Targeting North Korea for Casino
Posted on: July 13, 2018, 07:10h.
Last updated on: July 13, 2018, 08:25h.
Las Vegas Sands is debunking rumors that the company is interested in building an integrated casino resort in North Korea. If you were one of the few who might have been interested in traveling to the hypothetical Venetian Pyongyang, it appears there will be no such attraction anytime soon.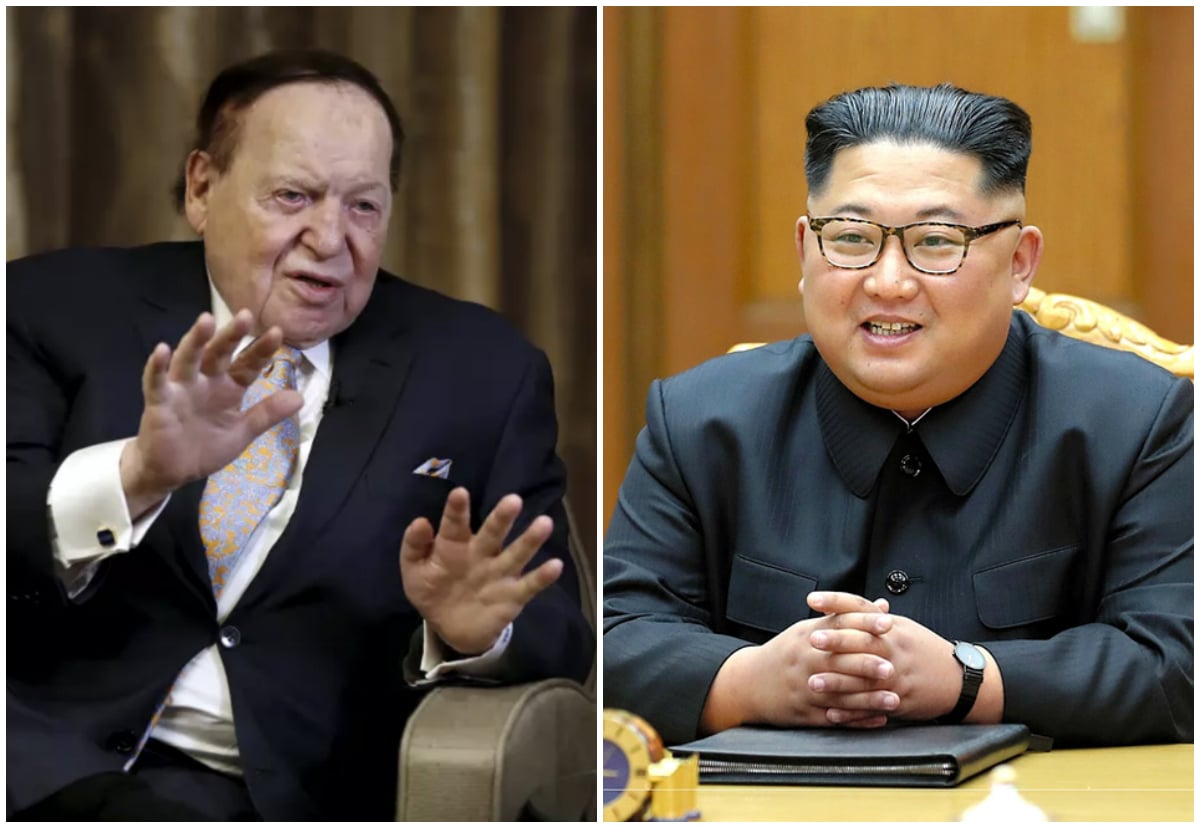 Speculation surfaced following President Donald Trump's historic meeting with North Korean leader King Jong Un and a subsequent speech given by Sands founder and GOP megadonor Sheldon Adelson. The billionaire CEO seemed to suggest his casino company would consider the Korean Peninsula should the ongoing war there conclude.
"I'm a veteran of the Korean war," Adelson said during an event hosted by Birthright Israel, a nonprofit that pays for Jewish youth around the world to visit Israel. "I hope Trump gets North and South Korea to finish the war."
I don't want to go back to Korea to fight. I want to go back to Korea to open up my business," Adelson concluded.
Though he didn't specifically mention North Korea, media outlets went wild as of he did. Las Vegas Sands spokesman Ron Reese says his boss was referring to opening a property in South Korea.
"I'm sure a lot of American companies would feel better about doing business in South Korea if the situation with the North was resolved," Reese explained in a statement to New York Magazine.
Kim Wants Gambling
Prior to Trump becoming the first sitting US president to ever meet face-to-face with the leader of the North Korean regime, reports surfaced the Kim was looking for American investment by way of a casino resort.
Kim's top aide, Kim Yong Chol, personally delivered a letter from his superior to the White House in late May. Its contents reportedly said in exchange for nuclear disarmament, North Korea wants federal aid from the US to build a casino resort.
Kim's pet project is developing the Wonsan-Kalma coast on the country's eastern shore. North Korea has constructed an international airport and several resorts. The goal is to grow tourism, but that of course remains difficult, as most developed countries warn their citizens not to travel to North Korea.
The US State Department has a Level 4 warning on visiting North Korea, the highest travel advisory level. "Do not travel to North Korea due to the serious risk of arrest and long-term detention of US nationals," the agency cautions.
Trump Praises North Korean Beaches
Kim's regime claims the Wonsan-Kalma coast is now home to multiple five-star resorts, convention center, and airport capable of handling large aircraft and passenger traffic.
But while in Singapore for his summit with Trump last month, Kim was in awe of Marina Bay Sands, Adelson's $8 billion integrated casino resort. North Korea's Central News Agency said Kim "is going to learn a lot from the good knowledge and experience of Singapore in various fields in the future."
The one thing a developer can't build is hundreds of miles of beachfront undeveloped land. Trump said after his meeting with Kim, "They have great beaches. You see that whenever they're exploding their cannons into the ocean."
"I said, 'Boy, look at that view. Wouldn't that make a great condo?' You could have the best hotels in the world right there," the president declared.