Las Vegas Sands, MGM Have Upper Hand in Japan, Tokyo Likely Out for Integrated Resort Casino
Posted on: July 7, 2017, 11:10h.
Last updated on: July 7, 2017, 11:14h.
Las Vegas Sands and MGM Resorts are best positioned to be dealt coveted integrated resort (IR) casino licenses in Japan, which will be handed out at the very earliest sometime in 2018, as bids haven't been accepted yet. That's according to Morningstar, a prominent investment research firm, which believes the two gaming operators' worldwide track record makes them the strong favorites in what's expected to be a massive bidding war.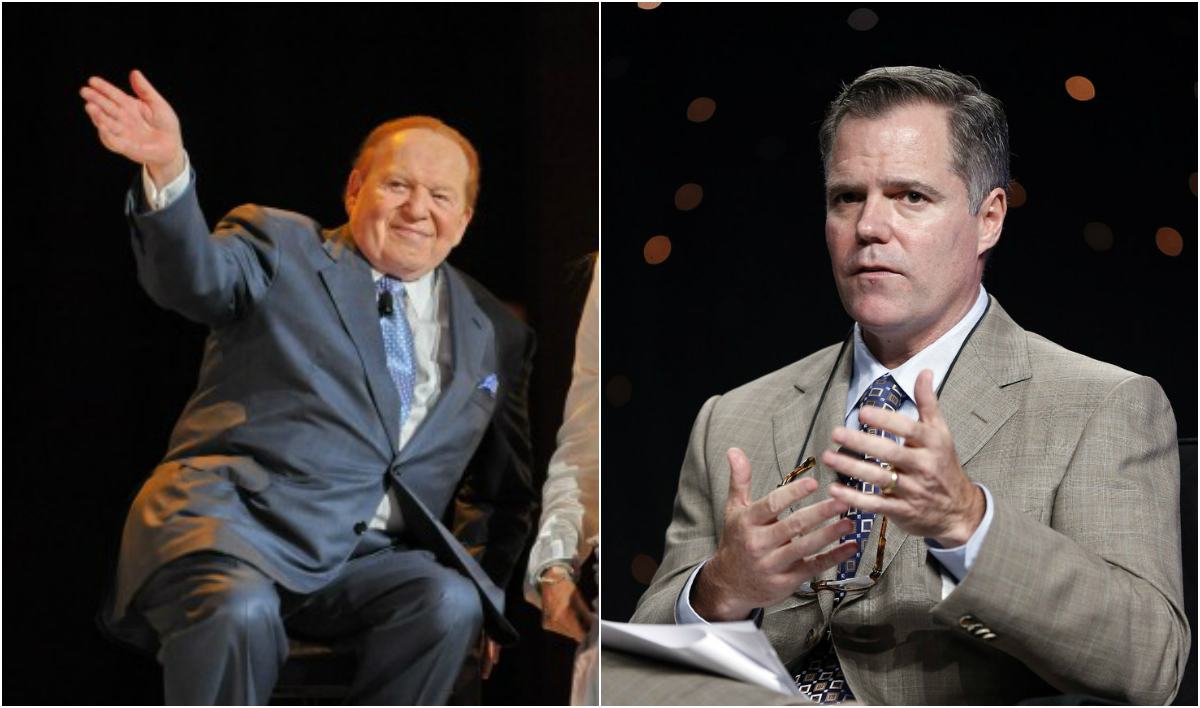 In a 100-page research report, Morningstar cites Sands and MGM's successful international holdings, which jointly include resorts in Macau, Hainan, and Singapore, as the chief reason for the two companies being most likely to win casino licenses in Japan. The investment firm believes that Sands will be awarded the permit for Yokohama, while MGM will be looking at Osaka.
That means Tokyo, the capital city and the third-largest metropolis in the world, won't be initially involved in hosting a casino resort.
"We think Tokyo is less likely to receive a license because of an unclear government stance, the 2020 Summer Olympics, and site location challenges," Morningstar stated.
Economic Boost
When the National Diet passed its IR bill in December, Japan said the legislation was an effort to bolster urban areas where economic stimulus was needed. Tokyo, as the home of 51 Fortune Global 500 companies, didn't meet the stimulus criteria, but due to its visibility and ancillary offerings alone, seemed like an obvious choice.
But that line of thinking caused backlash from several prefectures, which argued the bill's motives were being lost. Wakayama Governor Yoshinobu Nisaka asked last month, "Where did the view that this was for local revitalization go?"
Of course, for Las Vegas Sands and MGM to justify their anticipated $10 billion investments each, the casino resorts will need ample traffic from international travelers.
Middle Ground
Morningstar's prediction that Yokohama and Osaka will be the locations of the IR casinos seems plausible. The two cities rank only behind Tokyo in terms of total populations.
Yokohama has a strong economic base, primarily working in the biotech and semiconductor industries. It has also seen a boost in population since Nissan moved its headquarters there in 2010.
Osaka is a major port city that was once Japan's busiest commerce center. Electronic manufacturers Panasonic and Sanyo both have their headquarters in there, as does Nissin Foods.
Combining strong business environments with a robust local population is why Morningstar sees the two cities as the likeliest license recipients. The National Diet continues to draft its comprehensive bill that will lay out the regulatory framework for commercial gambling, and is expected to reveal those details before the New Year.
One of the Diet's top concerns will be preventing an increase in problem gambling among Japanese citizens. Some sort of barrier will almost certainly be implemented, with possibilities ranging from an entry fee up to $100 to an identification requirement that could track visits and/or bankroll.
Everything from licensing fees and tax rates, to specifics on whether casino operators will be forced to partner with domestic firms in Japan, will be detailed. The bidding war will presumably begin soon after.