New Jersey Casino Bill Would Prevent Closed Properties from Reopening Without Honoring Existing Labor Agreements
Posted on: December 20, 2016, 07:34h.
Last updated on: December 20, 2016, 01:41h.
The anti-Carl Icahn casino bill introduced in New Jersey by State Senate President Stephen Sweeney (D-District 3) has received the Legislature's blessing and is now on its way to Governor Chris Christie's (R) desk.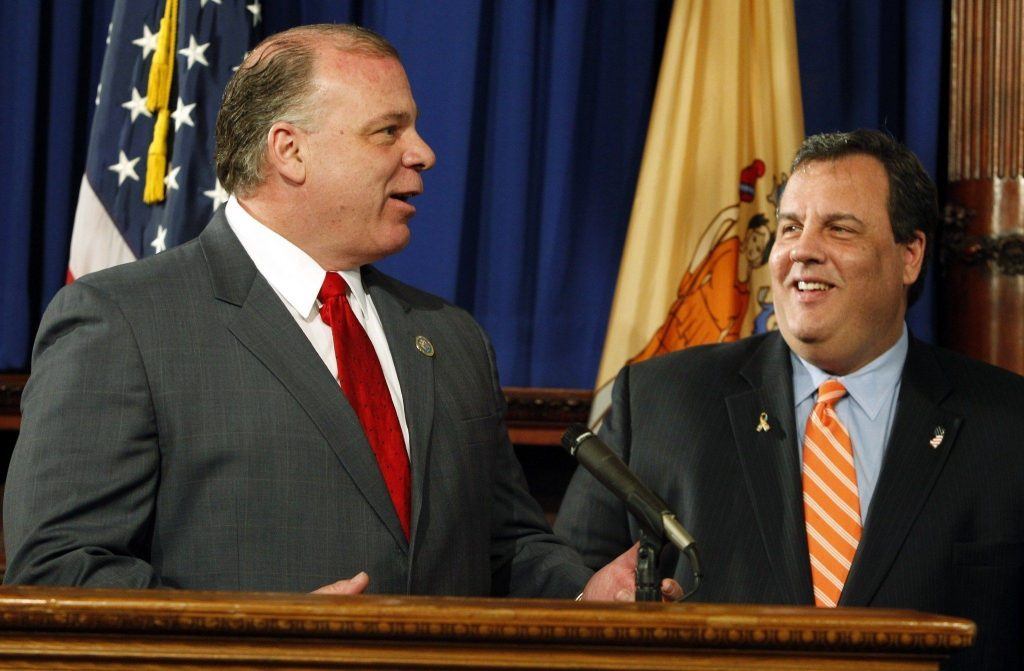 Senate Bill 2575 bans casino owners from closing a gambling property and then reopening the same venue under new labor agreements and worker contracts for five years.
The legislation is in direct response to billionaire Icahn's rumored plans to renew the shuttered Trump Taj Mahal sometime in 2017, just months after the October closing of the "eighth wonder of the world," as the now President-elect called the resort in 1990.
Sweeney writes that the bill "disqualifies a casino license applicant for a five-year period if the applicant has substantially closed a casino property in this State." The definition of what defines "substantially closed" will be a power granted to the New Jersey Division of Gaming Enforcement (DGE).
Local 54 Unite-HERE President Bob McDevitt, who represented the union's voice in the public brawl with Icahn that led to the loss of nearly 3,000 jobs, said the bill "sends a strong signal that the referendum in 1976 that authorized casino gaming contemplated good jobs with good benefits. The Legislature is doing a good job in trying to support that social compact."
Icahn Gains Control
There have been plenty of rumors that Icahn is working behind closed doors to reopen the Taj Mahal sometime after the New Year with a workforce free of any union. But while there's much speculation, there's been no word from the serial takeover specialist himself.
The 80-year-old recently told FOX Business that the problem with business today is that "you are completely strangled by too many regulations done by people who have no understanding whatsoever of business."
It's unclear if Christie will sign SB 2575 and officially ban Icahn from turning on the "Open" sign at the Taj until 2021.
November revenue at Atlantic City's remaining seven casinos totaled $197.2 million, a drop of 3.5 percent when Taj's 2015 November earnings are considered. But Icahn's other venue in Atlantic City, the Tropicana Casino & Resort, posted a 12 percent increase.
Icahn has lost an estimated $350 million in acquiring the former Trump Entertainment Resorts property in February of 2016. However, since the Taj Mahal's closing, the Tropicana has become the biggest revenue earner of the four beachfront casinos, a claim that had been reserved to Caesars.
But Will Christie Sign It? 
It's no surprise that the heavily Democratic Legislature in New Jersey would want to block a man who couldn't come to terms with a powerful Atlantic City union. The icing on the cake was that Icahn has been an outspoken supporter of Trump for president.
For SB 2575 to become law, Christie's signature is required barring a veto override from the Legislature. That "John Hancock" has smaller odds as the governor has also been a strong ally of Trump's.
"Bridgegate," the George Washington Bridge lane closure that was linked to Christie's administration, sunk the former presidential candidate's reputation. The governor is expected to steer clear of anything that might "burn one's bridges" as the conclusion of his second term approaches and the politician begins looking for a new job.