Las Vegas Review-Journal Knew About Steve Wynn Allegations 20 Years Ago, Settlement LLC Revealed
Posted on: February 6, 2018, 01:00h.
Last updated on: February 7, 2018, 02:59h.
The Las Vegas Review-Journal almost exposed the sexual misconduct allegations now being brought to light against casino magnate Steve Wynn two decades ago, but editors at the time opted to kill the report after meeting with attorneys representing the billionaire.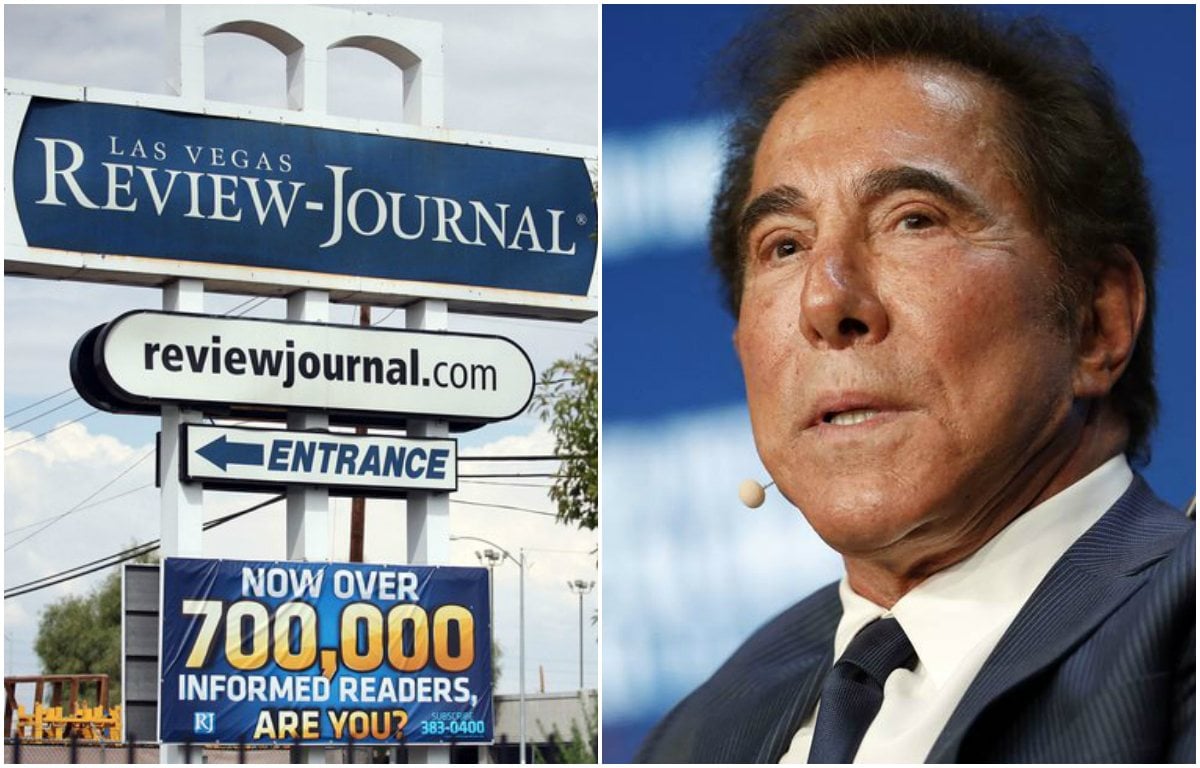 Nevada's largest newspaper, the Review-Journal admitted this week that after canning the article, journalist Carri Geer, the reporter who wrote the story, was forced to delete the article from the company's computer system. However, Geer saved a printout copy for herself.
"I always wanted to tell these women's stories," Geer stated this week. "That's why I saved this file for 20 years."
Geer's 1998 expose on the Wynn Resorts founder involved accounts from two Mirage cocktail servers. The women claimed female workers were routinely pressured into "accommodating" high rollers at the resort. One of the servers also said she was forced to have intercourse with Wynn after he learned she was a new grandmother and wanted "to see how it feels."
Polygraph examinations found that one woman was being deceptive, while the other was being truthful. Geer said she cannot remember who blocked publication or ordered her to delete it.
She does, however, recall meeting with Wynn attorneys inside then-Review-Journal publisher Sherman Frederick's office.
Last month, the Wall Street Journal published a report that claims Steve Wynn sexually harassed women for decades.
Wynn Settlement LLC
Details continue to emerge through court documents surrounding Steve Wynn's alleged sexual misconduct. The most incriminating part of the WSJ report dealt with a 2005 claim that a manicurist working at Wynn Las Vegas was forced to have intercourse with the tycoon.
A $7.5 million settlement was later paid, and new rumors suggest it was in relation to an undisclosed paternity suit that was largely kept private.
On July 19, 2005, a limited-liability company called Entity Y LLC was registered in Nevada. The shell business is thought to have been formed to handle the settlement. There's no evidence that Wynn fathered a child with the woman.
Wynn or Lose
The consequences of the sexual allegations are significant. The Massachusetts Gaming Commission (MGC) says it was unaware of the 2005 settlement when it awarded Wynn Resorts a gaming license to build a $2.4 billion integrated casino resort in Boston.
The MGC is investigating whether Wynn and his company are suitable to conduct business in the state. The five-member panel has the authority to fine Wynn, and suspend or even revoke the casino permit.
Gaming regulators in Nevada and Macau, the two other locations where Wynn Resorts operates, are additionally reviewing whether penalties or more severe action is warranted.
The scandal has already cost Wynn hundreds of millions of dollars, and shareholders have seen the company's overall valuation plummet by more than $3.5 billion. Wynn, however, continues to deny the reports.
During a recent meeting with employees, audio recordings provided to the WSJ reveal Wynn saying, "We live in a world where a partial truth or something that sounds sensational is on everybody's lips in a 24-hour news cycle."
Similar Guides On This Topic