Las Vegas Officials Submit NCAA Host Bids, City Viewed as Frontrunner for Marquee Events
Posted on: August 26, 2019, 01:49h.
Last updated on: August 26, 2019, 02:55h.
Officials at the Las Vegas Convention and Visitors Authority (LVCVA) are working collaboratively with area casinos to present the NCAA the most attractive offers possible to bring marquee games and tournaments to Southern Nevada.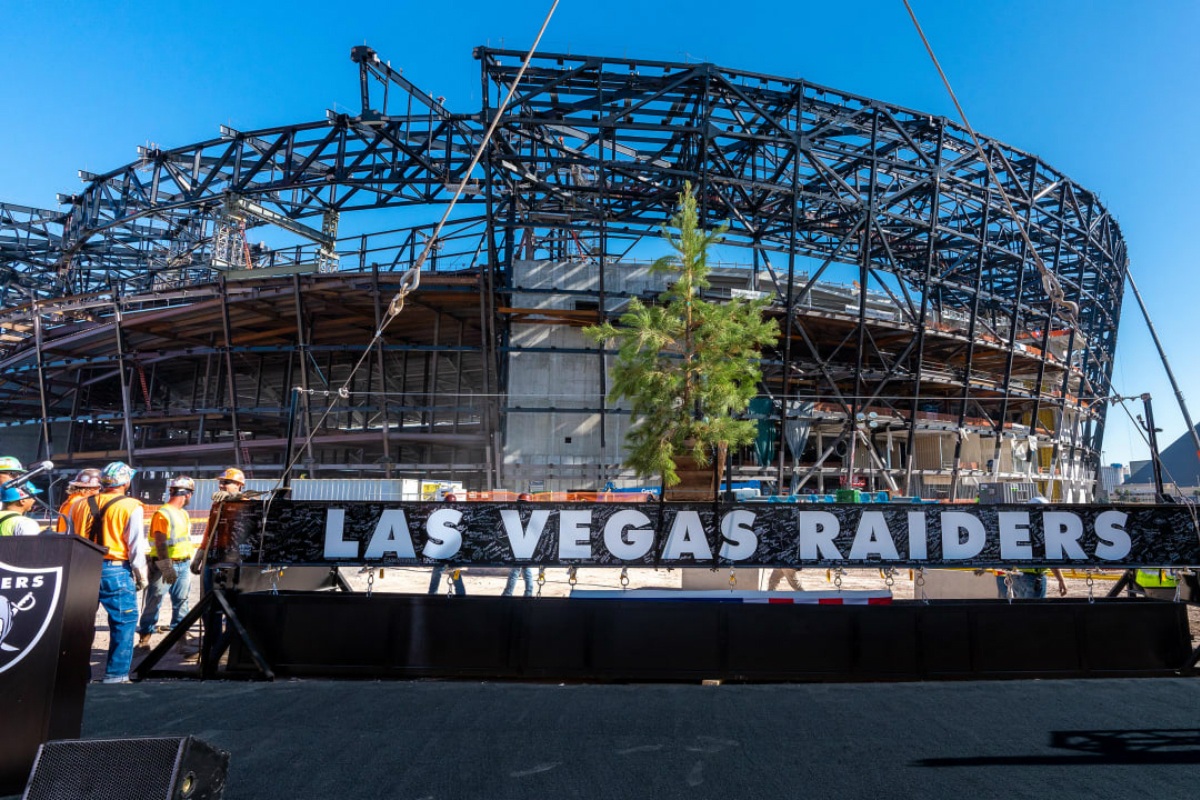 The holy grail is the men's basketball Final Four and the College Football Playoff National Championship. But there are other high-profile college sporting events that have the attention of the agency tasked with promoting and marketing tourism, conventions, meetings, and special events.
The NCAA began accepting proposals from candidate cities today. Up for grabs are championships for nearly two dozen sports.
We're looking for scaled opportunities," said George Kliavkoff, MGM Resorts president of entertainment and sports, to the Associated Press. "Sports that attract lots of fans and some places we can reconfigure the way the events are held to attract more fans."
He said MGM and the LVCVA are bidding on six events, including the women's basketball tournament, Frozen Four (ice hockey championship), and women's volleyball championship.
The College Football Playoff National Championship is scheduled through 2024. CFP operates somewhat independently from the NCAA, and is ruled by conference commissioners. They are not obligated to follow NCAA host rules.
The Final Four is planned through 2026. However, regional hosting opportunities are available during this bidding round for 2023-26.
Slow Embrace
The sports betting landscape in the US was forever changed in May 2018 when the Supreme Court said the longstanding federal ban on such gambling wasn't consistent with the Constitution. Today, regulated sportsbooks are operational in 11 states.
Following the court's decision, the NCAA removed a provision that had prohibited national collegiate championships from taking place in a state that allows single-game betting. But that isn't to say the association is rushing to Sin City. NCAA president Mark Emmert has long voiced his opposition to sports betting.
"It's pretty simple. We have to lead with our values. That's how we need to make decisions, whether it's wagering, legal environments, esports, or anything else that we do," Emmert said.
Area Attractions
Southern Nevada – minus the widespread sports betting – would otherwise be an ideal location for the NCAA. Las Vegas is home to nearly 150,000 hotel rooms, major international airport, and averages 294 sunny days per year.
Las Vegas is also now home to two major sports venues that will almost certainly have a role in any NCAA major event in the area.
MGM Resorts has a 42.5 percent stake in T-Mobile Arena, a 20,000-seat venue that can be configured for basketball, boxing/MMA, ice hockey, and concerts. The arena is home to the National Hockey League (NHL) Vegas Golden Knights and Ultimate Fighting Championship.
The $1.8 billion Allegiant Stadium and its 65,000 seats is nearing completion. The venue will become the home of the NFL's Oakland Raiders for the kickoff of the 2020 season.
There are other spaces that could additionally be used to accommodate an NCAA event. From MGM Garden Arena to UNLV's Thomas & Mack Center, there's no shortage of possibilities.