Las Vegas No Longer Considered July 4th Top 50 Hotspot, as Security Concerns Grow
Posted on: June 29, 2016, 03:42h.
Last updated on: June 29, 2016, 04:22h.
The July 4th weekend has been a security concern for over a decade now across America. But with the latest terror attacks in Orlando and Istanbul fresh in everyone's minds, popular Independence Day destinations like Las Vegas will have to balance safety with joviality when it comes to tourism and celebration over the holiday weekend.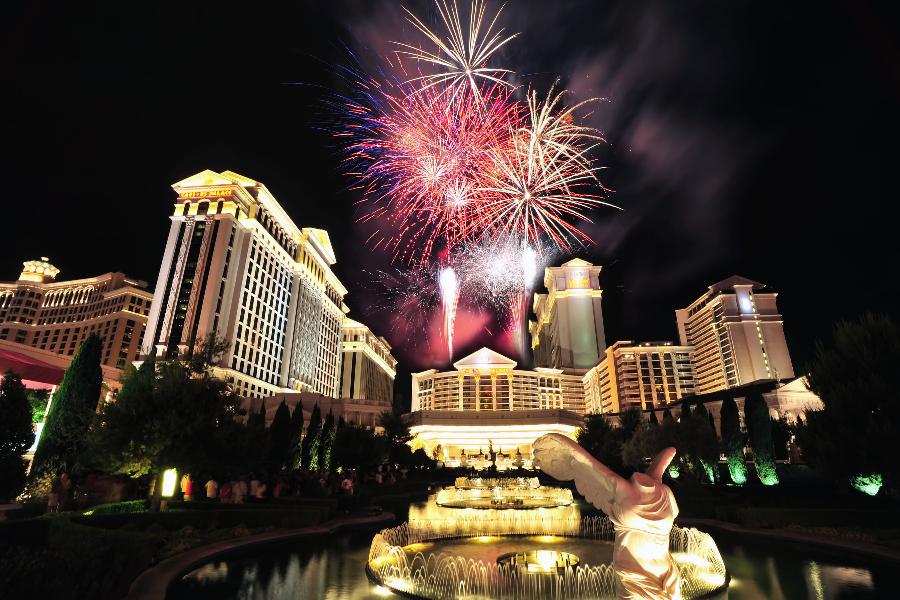 Adding to the heightened awareness will be the fact that Ramadan, the month-long holiday celebrated by Muslims globally, during which Islamic terrorist organizations have encouraged attacks by followers, concludes on July 5.
A new local ordinance in Las Vegas banning strollers, as well as backpacks, coolers, purses, and other bulky items of certain sizes, has been approved by the Clark County Commission just in time for implementation during the holiday weekend. The measure applies to many citywide outdoor events besides the 4th, including New Year's Eve.
Vegas Becomes Area 51 for July 4th
Sin City is the nation's capital of gambling and leisure. But when it comes to the Fourth of July, the Strip has fallen as a go-to destination.
According to a new study conducted by WalletHub, Las Vegas is the 51st most desirable Independence Day locale. How the nation's capital Washington, D.C. comes in fourth, behind Seattle, Minneapolis, and New Orleans, however, might lead some to question the study's methodology.
Caesars' Fiftieth Brings in Red Bull Team
One holiday attraction that is sure to lure tourists to Vegas is a sky diving team sponsored by Caesars Palace.
The iconic Las Vegas Strip property turns 50 on August 5, and the luxury resort is sparing no expense in anticipation of reaching the half-century mark. While Caesars is offering a variety of stay-and-play packages to guests in August, the venue is unofficially celebrating the milestone over the July 4th weekend.
Caesars is throwing an Independence Day weekend block party that kicks off at noon on Friday, July 1, and runs through Monday, July 4. According to a press release on the shindig, the Roman Plaza and Spanish Steps in front of Caesars Palace will house the bash.
The weekend is highlighted by a performance from the Red Bull Air Force skydiving team and a subsequent 13-minute fireworks display on Sunday, July 3.
The free admission spectacular is Caesars' way of saying thanks.
"We want to take this opportunity to honor America, celebrate our 50 years and thank everyone who has ever visited our property," Caesars Palace President Gary Selesner said.
Turbulent Entertainment
Unless B.A.S.E. jumping, plane and helicopter acrobats, paragliding stunts, wingsuit flying, or skydiving is your thing, you're probably thinking the Red Bull Air Force crew is borderline insane. Indeed, their undertakings in the air are no safe feats.
Though the Red Bull Air Force team hasn't suffered a casualty during a performance, Mike Mangold, one of its aerobatics pilots, crashed and died while training a student in December.