Las Vegas NFL Opposition Organizes Against Sheldon Adelson and the Raiders
Posted on: September 28, 2016, 02:00h.
Last updated on: September 28, 2016, 10:25h.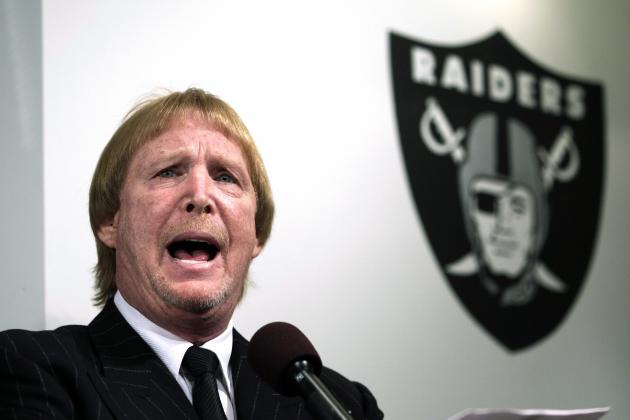 The Las Vegas NFL scheme being developed by billionaire Sheldon Adelson and Oakland Raiders owner Mark Davis to bring professional football to Sin City is finally meeting opposition from local organizations.
Adelson, whose Las Vegas Sands empire includes The Venetian and Palazzo, wants to build a 65,000-seat domed stadium just steps from the Strip. Davis is looking for a new home for his Raiders after spending the last 21 years in Oakland, and he has his sights set on the Mojave Desert.
In September, the Southern Nevada Tourism Infrastructure Committee (SNTIC) voted unanimously to recommend using $750 million in tax revenue to help build the stadium.
The estimated total project cost is $1.9 billion. Davis has pledged $500 million, and private investors, including Adelson, would reportedly fund the rest.
But this week, two organizations opposing Adelson and Davis finally voiced their concerns.
The Nevada Taxpayers Association (NTA) said the majority of its board is against the SNTIC recommendation. And Nevadans for the Common Good, a faith-based local group, says it too opposes welcoming the NFL to the Silver State.
"We have so many other needs," Nevadans for the Common Good President Marta Schmitt said. "Among those needs is our public education system, which has one of the lowest rates of per-pupil funding in the nation."
Funding Sheldon Over Schools
The primary concern among most opponents to the Las Vegas NFL plans is using tax dollars to endow the operation. Forbes estimates Adelson's wealth to now be over $31 billion, yet SNTIC is recommending to Nevada Governor Brian Sandoval (R) that using tax revenue to help pay for his stadium is a sound investment.
The $750 million won't come directly from Nevadans, but generated from a "Stadium Project Tax" levied on hotel guests. On a $200 room charge, an occupant would pay about $1.75 to the stadium.
While Nevadans for the Common Good want more funding for schools, the NTA wants to make sure Carson City is first properly financed.
NTA President Anna Thornley told her constituents in an email obtained by the Las Vegas Review-Journal that Sandoval "has asked state agencies to cut their budgets by up to $300 million to cover shortfalls because other taxes are underperforming."
But Who Benefits?
But Adelson is reportedly unwilling to budge on sharing Raiders stadium revenues with the city should the team come to Vegas.
Instead, he believes putting up his own personal money to cover the gap after the $750 million government grant and half a billion dollars from Davis should warrant returning the stadium's returns to his company. In exchange, the city, at least in theory, would see an increase in tourism.
MGM boss Jim Murren would prefer the three-quarters of a billion dollars be used to revitalize the city's convention center. Adelson says a stadium would provide Las Vegas with greater benefits, but it's worth mentioning that Adelson's company has a competing convention space.
"A stadium in Las Vegas is a must-have and the convention center expansion is not even a nice-to-have," Adelson opined in August. "A new stadium would bring in a lot of new business . . . while not putting additional pressure and traffic or demand for rooms when the hotels cannot accommodate them."