Las Vegas Monorail Could Go Public, Integrate with Boring Company Tunnel
Posted on: August 12, 2020, 11:26h.
Last updated on: August 12, 2020, 01:32h.
The Las Vegas Monorail could soon become property of the area's tourism agency, and eventually part of the Boring Company's network of underground tunnels.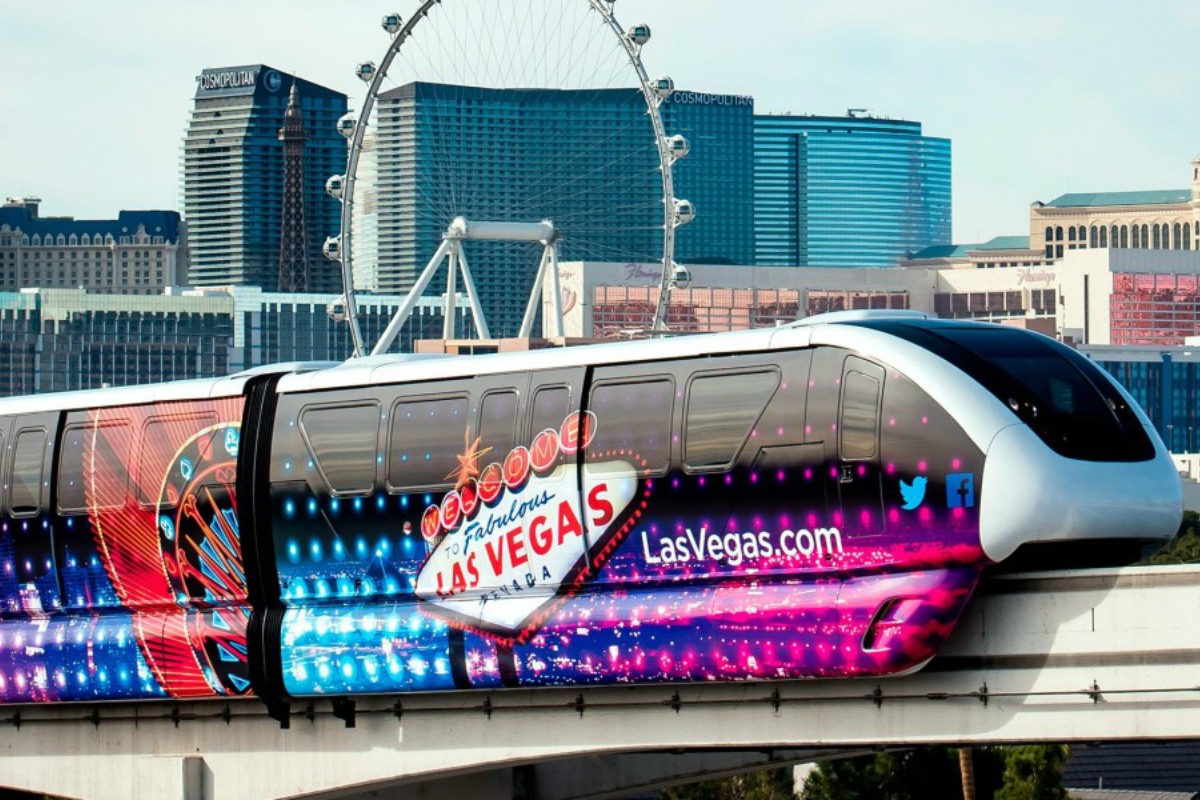 At this week's Las Vegas Convention and Visitors Authority (LVCVA) meeting, CEO Steve Hill asked board members to book September 1 from 3-5 p.m. on their calendars. The agency's chief executive said the special meeting was to consider buying the monorail.
Our conversations with the monorail continue and there are several steps in that process that have to take place, including agreements with [Clark] County," Hill explained. "We are trying to line up those steps to both make sense and to be done expeditiously, so we may need to call a board meeting."
The Las Vegas Monorail opened in 1995 as a free shuttle between Bally's and MGM Grand. Today, the driverless monorail has seven stations, moving people from the Sahara on the northern end of the Strip to as far south as MGM Grand.
It is the only privately owned public transportation network in the United States. Hill revealed last month that the LVCVA had begun negotiations with the Las Vegas Monorail Company.
Musk's Future of Travel
The Las Vegas Monorail remains closed because of COVID-19. It hasn't been running since March 18.
"We're working diligently with local officials and our resort partners on our reopening date. We'll be announcing soon!" the company said on June 11.
When the monorail does reopen, it could very well be under the ownership of the LVCVA. Hill said a key decision in acquiring the transportation asset is that it would allow the agency to remove a non-compete clause the Monorail holds on other public transportation projects on the Strip.
Billionaire Elon Musk's Boring Company has already completed two tunnels underneath the Las Vegas Convention Center, which is owned by the LVCVA. The $52.5 million network has three stations, which shortens a roughly 15-minute walk across the complex to just one minute.
Passengers will be transported underground in a Tesla Model 3 or Model X vehicle at 35 MPH. Known as the Convention Center Loop, the underground network is set to open in January.
Musk confirmed in June that Boring is considering expanding the loop to nearby Wynn and Resorts World, and potentially as far as McCarran International Airport.
Key People Mover
Las Vegas remains a shell of its pre-coronavirus self. Several recent visitors told Casino.org that grabbing a taxi isn't an easy endeavor.
We've heard complaints that waiting for an Uber or Lyft is taking as long as 30 minutes, as fewer drivers are taking to the streets because of limited demand. An improved public transportation network, with the Monorail and Convention Center Loop joining forces, would help better move people around Sin City. It would also be safer.
According to the National Safety Council, Las Vegas drivers are 21 percent likelier to be involved in an automobile accident compared with the national average. Residents are estimated to have one accident every eight years.
Las Vegas also leads the nation in DUI-related accidents.
Similar Guides On This Topic