Las Vegas Mayor, Unemployed Nevadans Enraged with State Coronavirus Response
Posted on: April 15, 2020, 01:17h.
Last updated on: April 15, 2020, 02:35h.
Las Vegas Mayor Carolyn Goodman (D) and hundreds of thousands of unemployed Nevadans are fed up with the state's response and handling of the COVID-19 pandemic nightmare.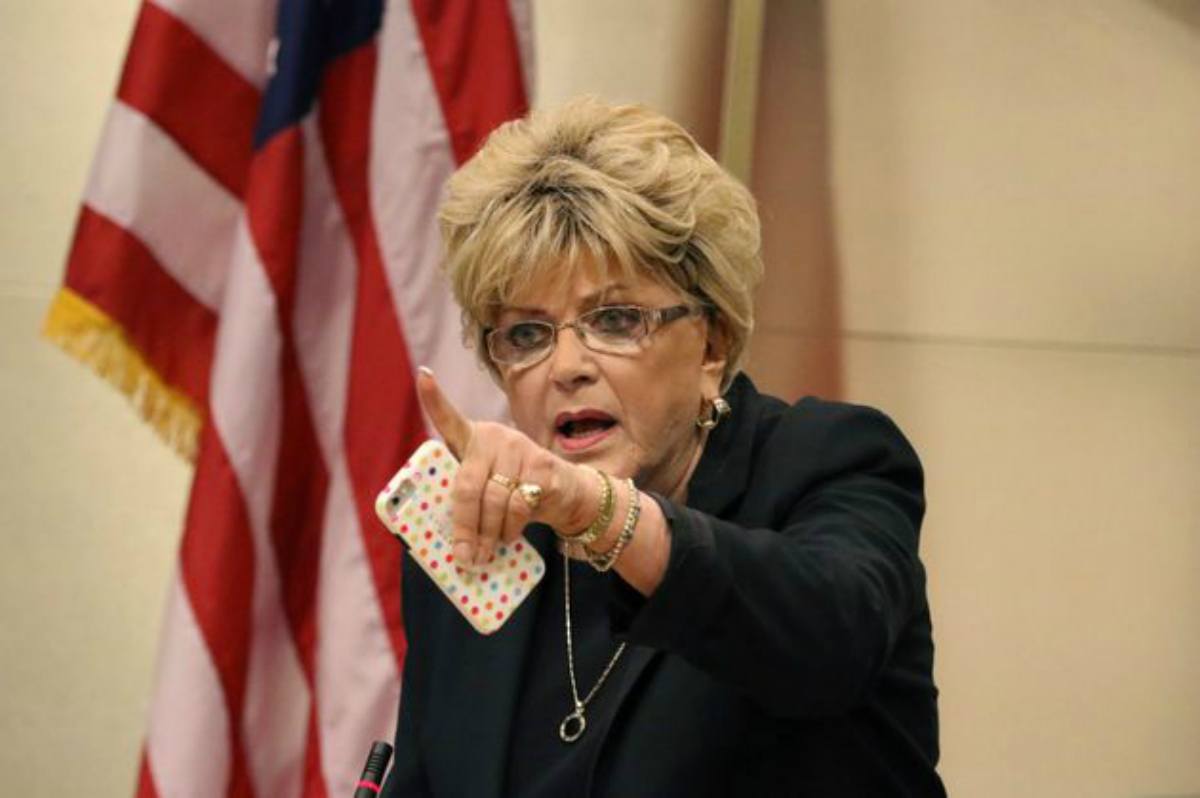 Goodman doubled down on her frustrations today, telling City Council that the state's handling of the coronavirus crisis has been "total insanity."
"This shutdown has become one of total insanity in my opinion, for there is no backup of data as to why we are shut down from the start, no plan in place how to move through the shutdown, or how even to come out of it," Goodman told the council.
It's not going away this month, next month, and much like the flu and other viruses that have impacted populations around the world, this virus, or a derivative thereof, will be part of what we work through going forward," she added.
Goodman said that while the state has lost 128 Nevadans, "Those whom we have lost represent less than a half of one percent of our population." Last month, the mayor said Las Vegas "cannot survive" Governor Steve Sisolak's (D) 30-day shutdown of all non-essential business including casinos.
Every commercial casino in the US is temporarily closed. MGM Resorts, the largest employer in Nevada, has furloughed more than 60,000 employees. Caesars has furloughed 90 percent of its 65,000 workers.
Las Vegas Sands, Wynn Resorts, and Station Casinos are among the casino operators that are continuing to pay workers during the statewide shutdown.
Residents Furious
Goodman is calling on Sisolak to reopen the state. She certainly isn't the only Nevadan attacking the governor.
Casino.org has been flooded with comments from Nevadans who have lost their jobs because of the government closure of casinos and the tourism industry. The state unemployment system has been overwhelmed with some 300,000 people filing claims. That's delaying payments, and even those who have received unemployment compensation are reporting the $600 weekly federal stimulus isn't being included.
Sisolak asked for patience yesterday, assuring those laid off or furloughed that they will receive all of their backpay, including the federal funding. "I know this is hard. I get your frustration," Sisolak said, recounting a story from his youth when his father was laid off.
"Sick and tired of excuses!" Deborah Cimino told Casino.org. "Do something governor! This is a disgrace. I am entitled to unemployment. Applied six weeks ago. Nothing!"
"WE THE PEOPLE need help and we NEED IT NOW!!!" declared April Anderson. "We were FORCED OUT OF WORK not an UNWILLINGNESS TO WORK."
Another unemployed Nevadan, Elizabeth Williams, told us she filed for unemployment a month ago. "I still have not been paid. I received my debit card in 2-3 days, but what's the point of having this card when they won't fund me for unemployment?"
First Casualty
Vital Vegas' Scott Roeben is reporting that the long unfinished towering blue Strip structure that has been an eyesore since the Great Recession is once again being mothballed by coronavirus.
We really didn't want to be right about this one, but consultants have been informed Drew project is "discontinued." Brutal for the execs who made the move from Resorts World, among others.

— Vital Vegas (@VitalVegas) April 15, 2020
The former Fontainebleau — now known as The Drew — is apparently suspending construction.