Busy Las Vegas Labor Day Weekend Has Metro Police Issuing Numerous Warnings
Posted on: August 30, 2019, 08:20h.
Last updated on: August 30, 2019, 01:20h.
The Labor Day weekend in Las Vegas is expected to draw 325,000 visitors – a 1.2 percent increase on 2018 – and Metro Police have issued several warnings for both residents and tourists to adhere to during their holiday celebrations.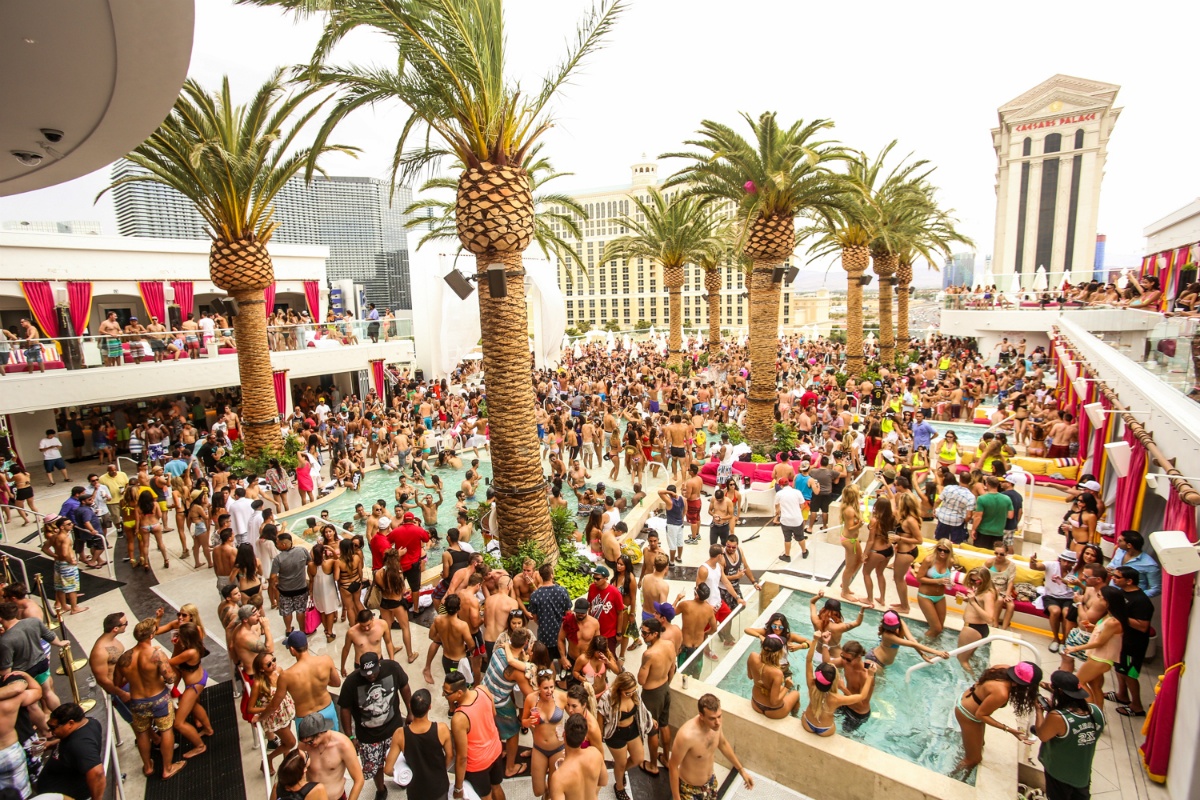 The Las Vegas Convention and Visitors Authority (LVCVA) says Southern Nevada will be a top destination for this weekend's unofficial end to summer. The convention authority expects visitation to increase this three-day weekend, with casino resort hotels at near capacity.
"While Las Vegas is a popular destination year-round, it's even more so on three-day weekends," LVCVA spokesperson Lori Nelson-Kraft explained.
Around 143,350 of Las Vegas' 149,331 hotel rooms are expected to be occupied this Labor Day holiday. The uptick in tourism is likely due to cheap gas prices, with AAA saying they're the lowest in three years.
The national average is $2.59 a gallon, but higher in Nevada at $3.13.
Police Warnings
Metro Police has several key notices for residents and visitors alike. Public Information Officer Larry Hadfield said with Labor Day being the last "party weekend" of the summer, law enforcement will have rolling DUI "blitz" set ups to find and arrest intoxicated drivers.
"We're going to have our traffic units out looking for people drinking and driving, and they're going to go to jail. It's going to ruin their day, life, and likely have some serious repercussions," Hadfield told FOX5.
Another vital concern for Hadfield are the extreme temperatures across Southern Nevada. An excessive heat warning remains through Saturday night, as temps are expected to hit 110 degrees Fahrenheit tomorrow and 108 degrees Sunday.
You combine alcohol, heat, pools, and kids – you have to watch the kids," Hadfield said. "Sober adults dedicated to watching the pool have to be outside paying attention."
As always, police and federal law enforcement are advising everyone regarding terrorism, "If You See Something, Say Something." Earlier this month, a man was arrested in Las Vegas and charged with making terroristic threats after police were tipped of a Facebook post allegedly made by 33-year-old Antonio Antunez, the post saying he would "shoot up Vegas."
Las Vegas Heating Up
Not only are the temps sizzling, but so are the Las Vegas casinos. Last month, the Strip benefited from an increase in travel during the July 4 Independence Day weekend, as 330,000 visitors were estimated to have descended on Sin City – a one percent premium.
As a result, gross gaming revenue on the Strip climbed 1.6 percent to $541.8 million. July marked the state gaming industry's second consecutive month of casino win eclipsing the $1 billion mark.
Las Vegas casinos recorded six consecutive months of GGR decline December through May before turning things around in June and July. August 2019 sets up well, as it has five Saturdays and concludes with the Labor Day weekend. In 2018, August had only four Saturdays – typically the busiest day of the week for casinos.
With a strong August, the Las Vegas Strip could turn 2019 positive. GGR on the main drag is down about a percent January through July.
Similar Guides On This Topic