Las Vegas Horror: At Least 58 Killed in Deadliest Mass Shooting in Modern US History
Posted on: October 2, 2017, 08:00h.
Last updated on: October 2, 2017, 09:03h.
At least 58 people are dead in Las Vegas and many hundreds more are injured after a gunman opened fire from his hotel room on the 32nd floor of Mandalay Bay casino resort. Bullets sprayed down on a country music concert across the Strip at the Route 91 Harvest music festival where superstar Jason Aldean was performing.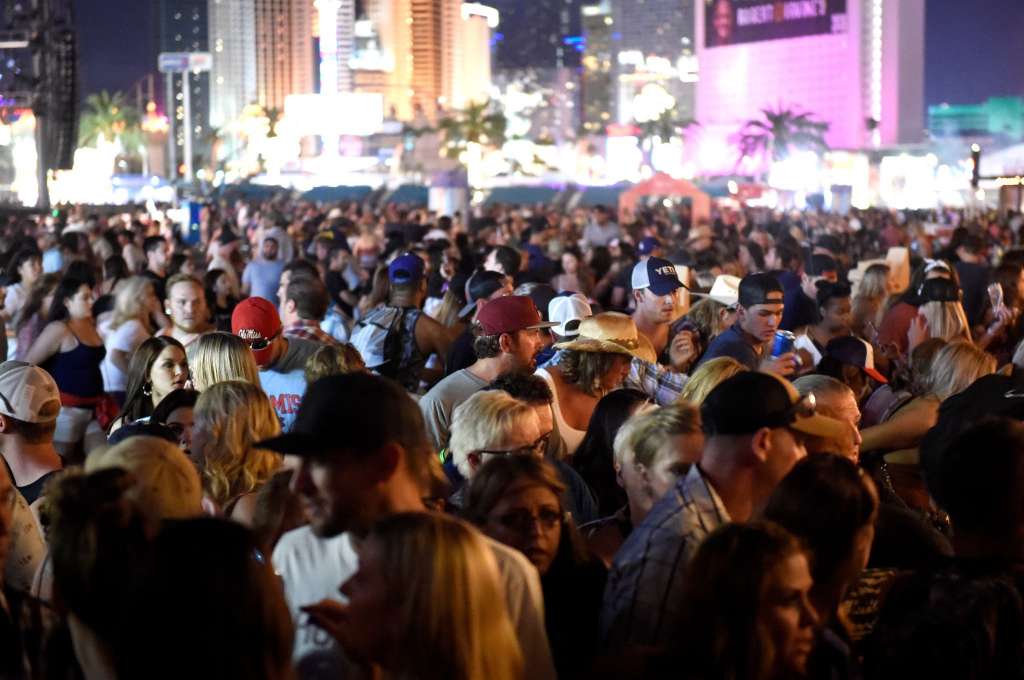 Tens of thousands of attendees ran for their lives. Law enforcement scrambled to pinpoint where the gunfire was coming from, and quickly identified shots being fired from an upper level floor at the Mandalay Bay.
The suspected shooter, Stephen Paddock, 64, of Mesquite, Nevada, reportedly killed himself as police used an explosive to enter his hotel room. Law enforcement agencies aren't calling the incident terrorism or domestic terrorism, and sources tell CBS News there doesn't appear to be any links between Paddock and international terror groups.
"We have to establish what his motivation is first," Las Vegas Sherriff Joseph Lombardo told reporters. "There's motivating factors associated with terrorism other than a distraught person causing mass causalities."
While a motive isn't known, ISIS claims Paddock converted to Islam months ago. Police say Paddock acted alone, but questions remain surrounding his 62-year-old girlfriend Marilou Danley. Authorities located Danley in the Philippines, her native country.
President Donald Trump said the shooting "was an act of pure evil," and he plans to visit Las Vegas on Wednesday.
Impossible Defense
Las Vegas has been on high alert ever since September 11, 2001. A terrorism or mass killing incident seemed almost inevitable, and late Sunday night and into the early hours on Monday, Nevadans' worst fear came true.
The weapon of choice in recent months for terrorists had been vehicles.    
August 2017:  A New Yorker drove his vehicle onto the sidewalks in Times Square, killing one person before bollards (embedded steel posts that protect pedestrian areas), upended his car.
August 2017: A man intentionally ran his car into a group of people protesting the "Unite the Right" rally in Charlottesville, Virginia. One woman died.
December 2016: Eleven people were killed after a truck drove down a busy outdoor market in Berlin.
July 2016: As crowds of people celebrated France's Bastille Day in Nice, a cargo truck deliberately sped down the Promenade des Anglais and murdered 86 people.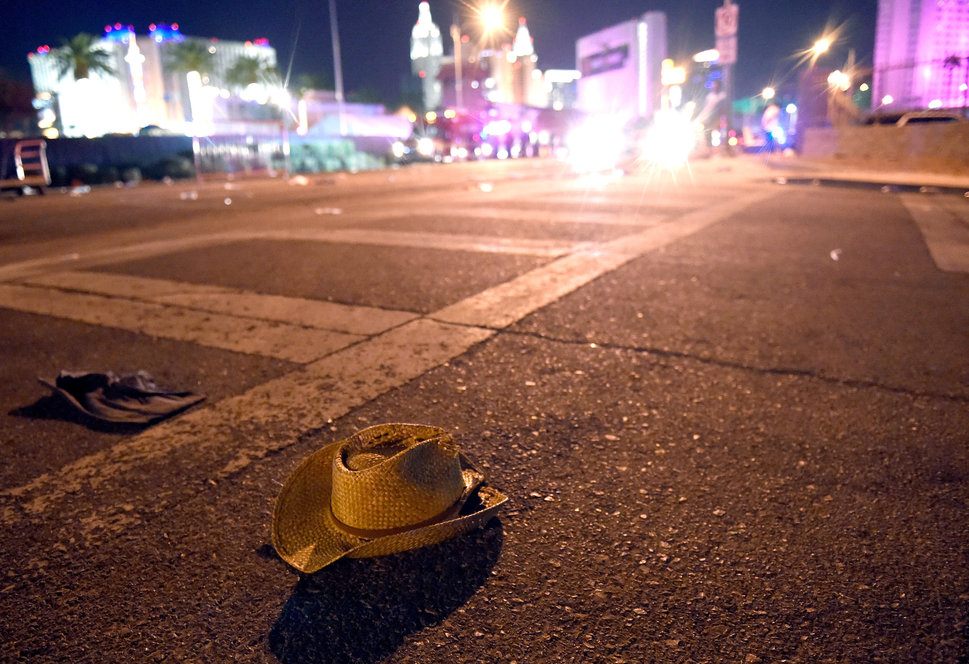 Clark County officials, the governmental jurisdiction overseeing the Strip, recently approved the installation of 700 permanent bollards along the busiest sections of the Strip to protect a vehicular terror incident. The Fremont Street Experience is taking similar measures.
Heavy Arsenal
But instead of mowing down innocent bystanders with a vehicle, this killer took to the 32nd floor of Mandalay Bay with what police say they believe are eight automatic weapons.
It's of course impossible to fully safeguard an outdoor concert from a lone shooter who finds a nearby perch in which to fire. Outdoor music shows and entertainment is a mainstay in Las Vegas, and local concert organizers, attendees, and security will surely be on edge moving forward in fears of a copycat.
The Las Vegas horror is the deadliest mass shooting since June 2016 when 49 people lost their lives inside the Pulse Nightclub in Orlando.