Wynn Boston Harbor Rebranding Call from Massachusetts AG, Also Questions Casino's Gaming License Suitability
Posted on: March 2, 2018, 09:50h.
Last updated on: March 2, 2018, 04:29h.
The Wynn Boston Harbor casino resort project should lose the name of the company's disgraced billionaire founder in the wake of the numerous sexual harassment and assault allegations being made against him.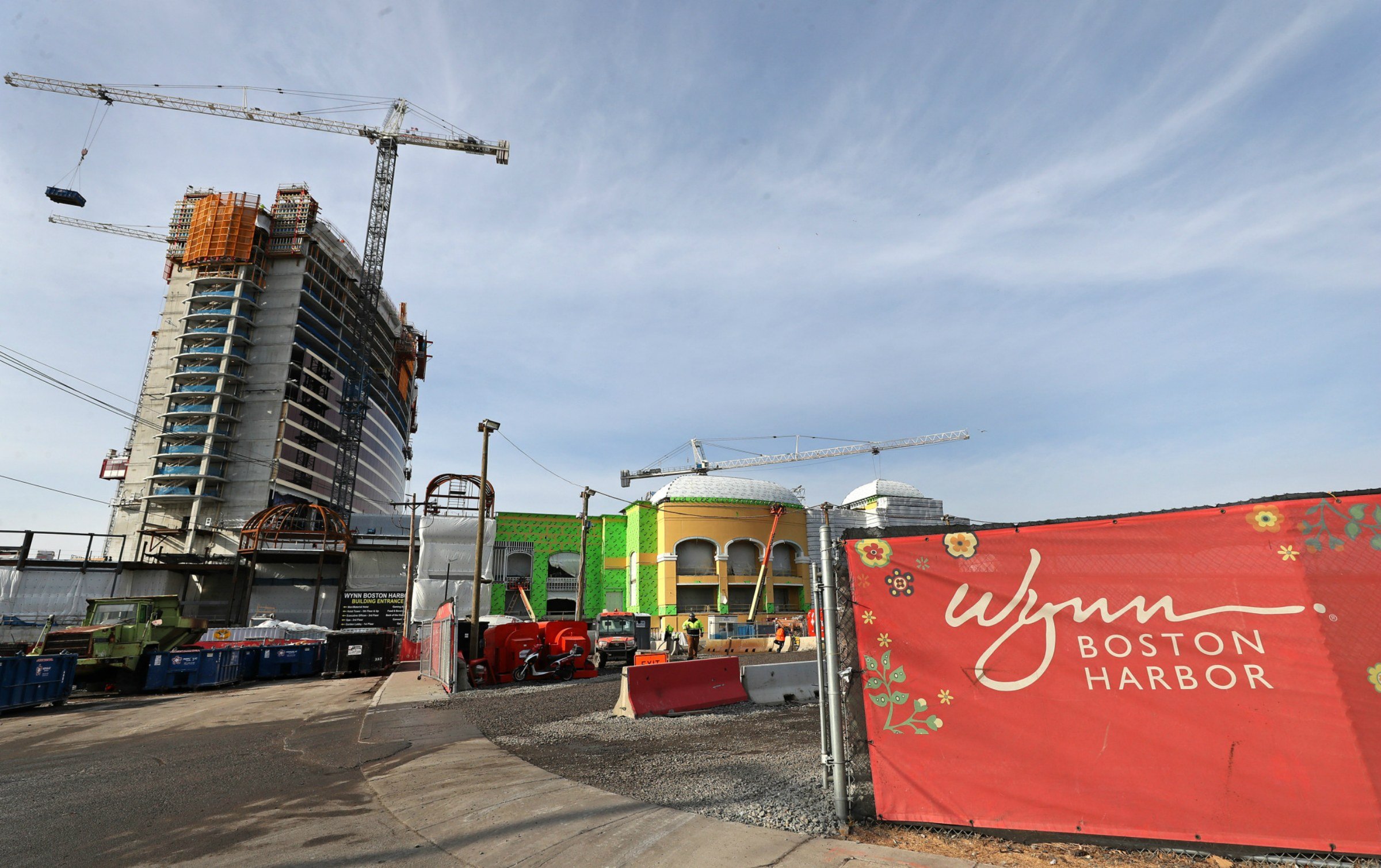 What's in a Name?
That's the viewpoint of Massachusetts Attorney General Maura Healey, who this week demanded the casino resort be rebranded, and additionally questioned the validity of Wynn Resorts holding a gaming license in the Bay State, even though Steve Wynn stepped down as CEO earlier this month.
"It's clear to me, if what's being alleged is true, that the casino cannot bear Wynn's name," Healey said in a statement, as reported by the Boston Herald on Thursday. "I'm not convinced the company should have a license at all."
Governor Charlie Baker (R) agrees that Massachusetts must consider pushing for a new moniker for the casino project going up across the Mystic River in Everett, on the former site of an industrial waste disposal area.
"That's one of the things that should be on the table," the governor was quoted as saying in the Boston Herald. "The allegations from the beginning, all of them, have been horrifying and incredibly disturbing."
Wynn Resorts is spending $2.4 billion on its Boston development, which is scheduled to open in June 2019, assuming there are no regulatory delays.
New Civil Litigation, More Accusations
Baker and Healey's calls for Wynn Boston Harbor to be renamed come after two civil lawsuits were filed against the casino developer this week, both claiming sexual relations against the women's wills going back to 2011 and 2006, respectively.
Although criminal charges could technically still be filed, as the Nevada statute of limitations states that victims have "up to 20 years" or "no time limit" to prosecute for sexual assault allegations, many obstacles would have to be overcome to reach that point.
Two former massage therapists filed the suits against both Wynn and the Wynn Resorts board of directors that assert forced sexual favors on Steve Wynn were demanded numerous times.
Identified only as "Jane Doe" in court papers, the first plaintiff to file alleged the casino tycoon had security guards, and even German Shepherds, guard his office as he coerced her to engage in sexual acts. Wynn would give her $1,000 after each incident to keep quiet, she asserts in filed documents.
Another woman claimed in a police report filed earlier this week that she was raped three times by the billionaire in Chicago many decades ago, and subsequently gave birth to his daughter at a gas station. Another says she was fired from her job at the Golden Nugget after she eventually refused his advances, after previously submitting to alleged forced sexual acts he insisted she perform on him.
Wynn continues to deny all the allegations, and for the time being at least, newly appointed CEO Matt Maddox has said the company has no plans to rebrand, or lose the billionaire's signature as its logo.
Similar Guides On This Topic