Installation of Las Vegas Strip Bollards on Fast Track After Latest Terror Blitz in Spain
Posted on: August 18, 2017, 10:50h.
Last updated on: August 18, 2017, 10:56h.
Following Thursday's deadly terror attacks in Barcelona, bollards (embedded steel posts that protect pedestrian walkways), scheduled to be installed this fall on the Las Vegas Strip between Tropicana Avenue and north to Spring Mountain Road/Sands Avenue, are being pushed for even earlier placement, if possible.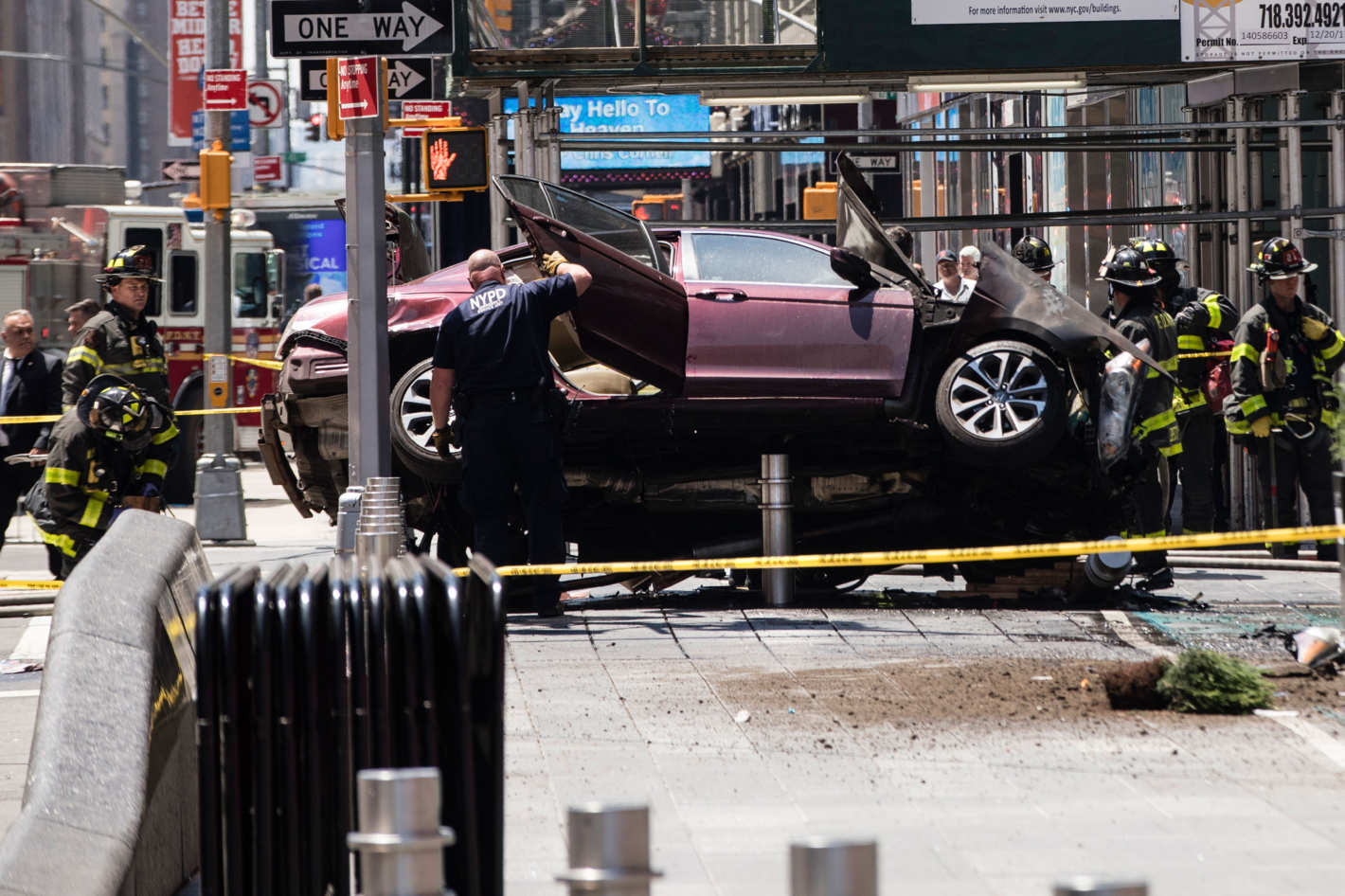 The decision to invest $4 million in the barriers has now been further validated by several recent multiple attacks with cars and vans being used as weapons to mow down innocent bystanders.
But a sense of urgency to better secure the Strip was heightened this week after two coordinated attacks left 14 dead in Spain, the majority of the victims in Barcelona. A suspect involved in an alleged extremist terror cell drove a white van down the tree-lined La Rambla pedestrian mall, killing 13 and leaving dozens injured.
The Clark County Commission approved the bollards project last June. Construction is to begin in October, but Commissioner Chris Giunchigliani admitted to the Las Vegas Review-Journal this week that in wake of the recent attacks, the project may be fast-tracked.
"I think the timeline is as efficient as we can get it," Giunchigliani explained. "If we can tighten it up, public works will do it. Metro police will continue to protect people on the Strip."
About 700 bollards will protect Las Vegas Boulevard's most active areas from the MGM Grand to all the way to the Palazzo and across the street down to Treasure Island. The steel post barriers will be capable of stopping a flatbed truck in its tracks at speeds up to 55 MPH. 
Muller Construction, a Las Vegas-based contractor, is installing the bollards.
Mounting Concern
Post 9/11, all eyes were on air security. But terrorists have adapted and found new ways to carry out mass killings. Various extremist groups have taken to encouraging their followers to carry out attacks with vehicles more and more frequently in recent years, and lone wolves have taken to the strategy as well.
Last Saturday, an Ohio man intentionally ran his car into a group of people protesting the "Unite the Right" rally in Charlottesville, Virginia, and killed 32-year-old Heather Heyer.
In May, a driver later found to be on PCP-laced marijuana drove his car through Manhattan's Times Square and killed one person. His attack ended when he struck a bollard, giving weight to their life-saving potential.
Last December, a truck drove through a market in Berlin, killing eleven in the German capital city. 
And in July 2016, as crowds of people celebrated France's Bastille Day in Nice, a cargo truck deliberately sped down the Promenade des Anglais and murdered 86 people and injured 458 others. French police later shot and killed the suspect.
Finally, in December of 2015, a car near Planet Hollywood on the Las Vegas Strip zigzagged onto the sidewalk and killed one person. The driver turned out to be a woman high on marijuana. She was later sent to a state psychiatric facility, but was deemed competent to stand trial. 
Las Vegas Still Safe
Almost 16 years since America forever changed after two planes flew into the World Trade Center towers on September 11, 2001, Las Vegas Metro Police, along with other security agencies and the local government, deserve plenty of credit for keeping the gambling epicenter safe from any major terror incident.
An ISIS propaganda video from June 2016 called on its supporters living in the US to carry out attacks on famous landmarks and areas. Las Vegas was seen in the video, along with San Francisco's Golden Gate Bridge.
The Las Vegas bollards will protect against those trying to use vehicles to kill people on the busiest part of the Strip, but also against intoxicated, drugged up, and sleep-deprived drivers.
Clark County Commission Chairman Steve Sisolak said on Thursday of the attacks in Spain and Charlottesville that it " … brings up a sad reminder that every city and town could have things happen, whether it's intentionally or accidentally."
Similar Guides On This Topic