Regulator Memo: Organized Crime Using Vancouver Casinos for Money Laundering
Posted on: October 10, 2017, 04:03h.
Last updated on: October 10, 2017, 04:12h.
Organized crime in British Columbia's casinos is a "viable threat to public safety," according to a memo sent by Gaming Policy Enforcement Branch intelligence to a minister of the provincial government in April.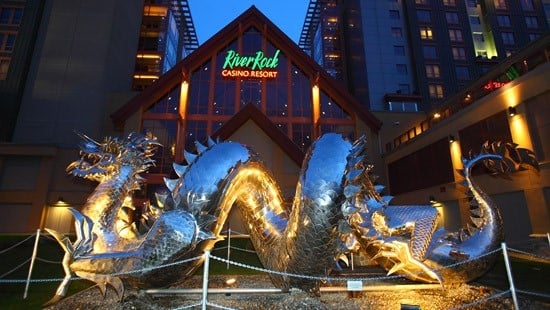 The memo was obtained this week by Canada's Postmedia via a freedom of information request. And though it was significantly redacted in parts, it adds to suspicions of Royal Canadian Mounted Police money laundering investigations.
"The Gaming Policy Enforcement Branch Intelligence Unit reports that organized crime presence in and around BC casinos presents a viable threat to public safety," says the memo sent by Len Meilleur, the branch's director of compliance, to John Mazure, British Columbia assistant deputy minister in charge of the branch.
After a several redacted paragraphs, it continues, "This information is proving well founded within the current investigation and these subjects have been identified as threats to public safety … because of their involvement in a wide array of criminal activity."
Criminal Intent
A scandal uncovered almost entirely by sleuthing Postmedia reporters, alleges that British Columbia's casinos are rife with anti-money laundering (AML) violations. The River Rock Casino in Vancouver was singled out for frequent underreporting of large and suspicious cash transactions.
There are allegations in confidential internal reports compiled by gaming regulators and law enforcement authorities of suspicious nocturnal 'drop offs' of large bundles of cash close to the River Rock Casino or in its parking lot, usually in the middle of the night.
A report by the RCMP suggests that these incidents are the work of a massive underground banking network that lends money to visitors from the Chinese mainland to gamble at the casino.
But the network, allegedly operated by Paul "King" Fun, also has access to bank accounts in Mexico and Peru with supposed links to drug cartels, as well as accounts in Iran, which the RCMP suspects are linked to terrorist financing.
Hint of Cover-Up
There is also the suggestion that that a report prepared by accounting firm MNP in July 2016, which detailed the casinos' AML failings, was either buried or ignored by the previous provincial government.
The Meilleur memo warns that money laundering is essential to the growth of organized crime, and says that regulatory laxity is allowing these groups to "foster their criminal activity and expand criminal operations."
"More should be done regarding money laundering and the relationship between organized crime, illegitimate lending and casinos," the memo says. "Further, the highest-level investigations should be conducted targeting the integration of proceeds of crime into the economy through our casinos."
Similar Guides On This Topic