Las Vegas High-Speed Rail Discussion Resumes Due to NFL Stadium Possibility
Posted on: November 13, 2016, 09:33h.
Last updated on: November 13, 2016, 09:33h.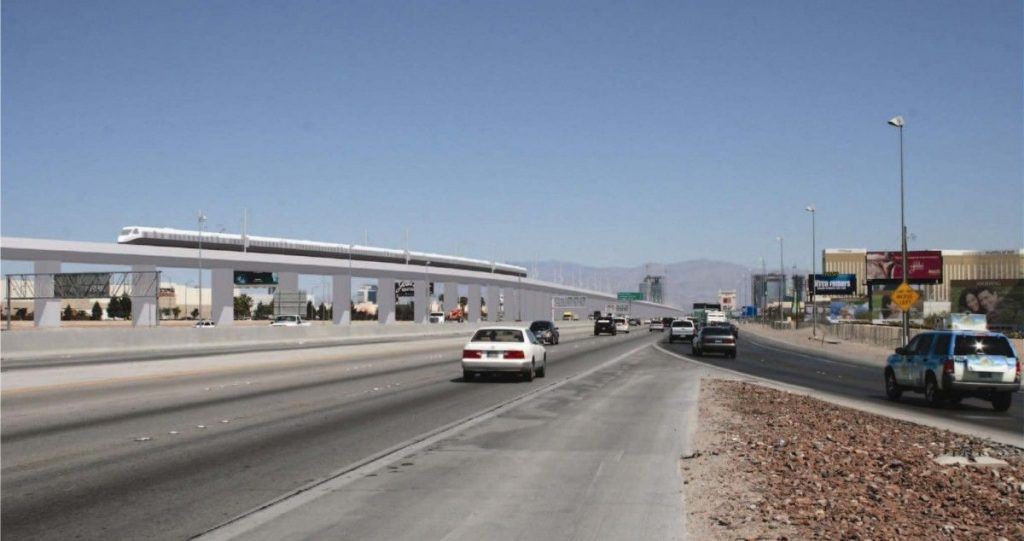 A Las Vegas high-speed rail connecting Sin City with Los Angeles has been a topic of discussion for decades, but today Vegas remains an isolated city in the Mojave Desert.
XpressWest has been the blueprint for train service in the southwest part of the United States. The master plan calls for the network to connect Denver to Salt Lake City, down to Vegas and Phoenix, and west to Los Angeles.
Approximately 90 percent of Las Vegas visitors coming from Southern California arrive via Interstate 15. Though in movies the commute from Hollywood to the Strip is an enjoyable ride through the desert before descending on the bright lights of Vegas, the reality is that 270 miles and roughly four hours minimum of driving between the two cities.
XpressWest officials updated the Nevada High Speed Rail Authority this week and made the case that the potential NFL stadium being discussed elevates the necessity of train service. The theoretical rail line would transport passengers from Los Angeles to Las Vegas in just 80 minutes at speeds of 150 mph.
XpressWest COO Andrew Mack told the rail board that the company is exploring two potential terminal locations in Las Vegas. One target is where Russell Road and I-15 meet, which is also a leading candidate for the $1.9 billion, 65,000-seat proposed NFL stadium.
Passed in 2015, Senate Bill 457 authorized Governor Brian Sandoval (R) to appoint a rail authority to investigate and develop a train line to connect Southern Nevada with regional cities.
NFL Improves Rail Odds
Critics of the NFL project being funded by Las Vegas Sands billionaire Sheldon Adelson, along with $750 million in public funding and $500 million from Oakland Raiders owner Mark Davis, are concerned that football would bring in guests who aren't keen on gambling.
They worry if there's adequate lodging to accommodate such an influx of new visitors during busy fall and winter weekends.
The ability to quickly bring in and exit NFL fans from California could help ease those apprehensions. But the price tag might be too steep.
The project is expected to total $8 billion. With XpressWest saying round-trip fares would cost $89, it would take years for the project to even come close to breaking even.
XpressWest had hoped to receive a $5.5 billion federal loan for its first leg of construction, but the US Department of Transpiration (DOT) has denied the requests.
The DOT says the project fails to meet its "Buy America" standards, a set of defined stipulations that require public infrastructure jobs use American-made materials.
XpressWest Derailed
Though the NFL stadium is giving a sliver of new life to XpressWest, the general consensus remains that the odds of a train departing Vegas anytime are slim.
"I want a speed train. I just don't think it's a reality in the near future," US Rep. Dina Titus (D-Nevada) told NBC Las Vegas last week. "You can keep working on XpressWest if you want to, but that's a long time in the future."
One need not look far to see that government-subsidized passenger trains aren't the most fiscally attractive endeavor. Amtrak has cost the US $45 billion in subsidies over the last 44 years, while failing to return any profit on its services.