Las Vegas Crime Roundup: Strip Collision Injures Two
Posted on: November 17, 2023, 07:26h.
Last updated on: November 17, 2023, 02:49h.
Two people were hospitalized Thursday after their SUV crashed into a concrete barrier near the Caesars Palace Las Vegas fountains.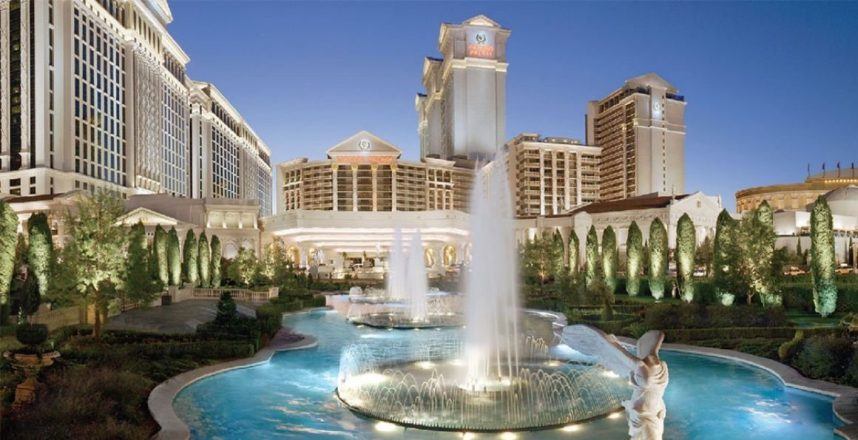 Neither of the injured victims were seriously injured from the 1:40 p.m. crash. The impact led to pieces of the barrier being spread over the nearby sidewalk and road.
The operator of the vehicle was suspected of driving under the influence, according to the Las Vegas Metropolitan Police Department (LVMPD). The vehicle involved in the crash appeared to be a Chevrolet SUV, according to Las Vegas TV station KLAS.
Police advised motorists to avoid driving near the intersection of Las Vegas Boulevard South and East Flamingo Road through Thursday night.
The road will be used for the upcoming Formula 1 Las Vegas Grand Prix. Practice driving for the auto race was scheduled for the road on Thursday night, and routine traffic was to be banned, according to the Las Vegas Review-Journal.
KLAS revealed that a loose water valve cover delayed the practice session. Driver Carlos Sainz's Ferrari struck the valve near the intersection of Flamingo Road and Las Vegas Boulevard.
Teens to Appear in Adult Court
Four of the eight teenage defendants who have been charged in this month's murder of Jonathan Lewis Jr. will have their cases heard in adult court. The four were identified as Dontral Beaver, Damien Hernandez, Gianna Robinson, and Treavion Randolph, according to Las Vegas TV station KTNV. They range in age from 13 to 17. Each was a student at Rancho High School.
The Las Vegas Review-Journal reported the cases were automatically sent to adult court because the accused boys are either 16 or 17 years old. They are scheduled to appear before a judge on Friday.
The four younger defendants will first appear in juvenile court, where a judge will consider whether to transfer their cases to adult court.
The November 1 homicide took place in an alley near the Las Vegas school's campus.
Incident Caught on Tape
Las Vegas police are currently searching for two other people of interest in the case, and authorities have yet to name any of the other defendants.
The defendants were seen in a video repeatedly kicking, stomping on, and punching Lewis. The 17-year-old lost consciousness and suffered critical head injuries, according to the DailyMail.com. He died after being treated in the intensive care unit at University Medical Center.
The beating began after Lewis defended a young friend who was getting bullied.