Las Vegas Casino Security Under Spotlight as Details of Circus-Circus Murder Emerge
Posted on: June 14, 2018, 10:38h.
Last updated on: April 1, 2021, 04:29h.
Does Las Vegas casino hotel security look out for its patrons, or only its money? That's the question being posed following the murder on June 1 of two Vietnamese tourists staying at Circus-Circus who were victims of an alleged "door pusher."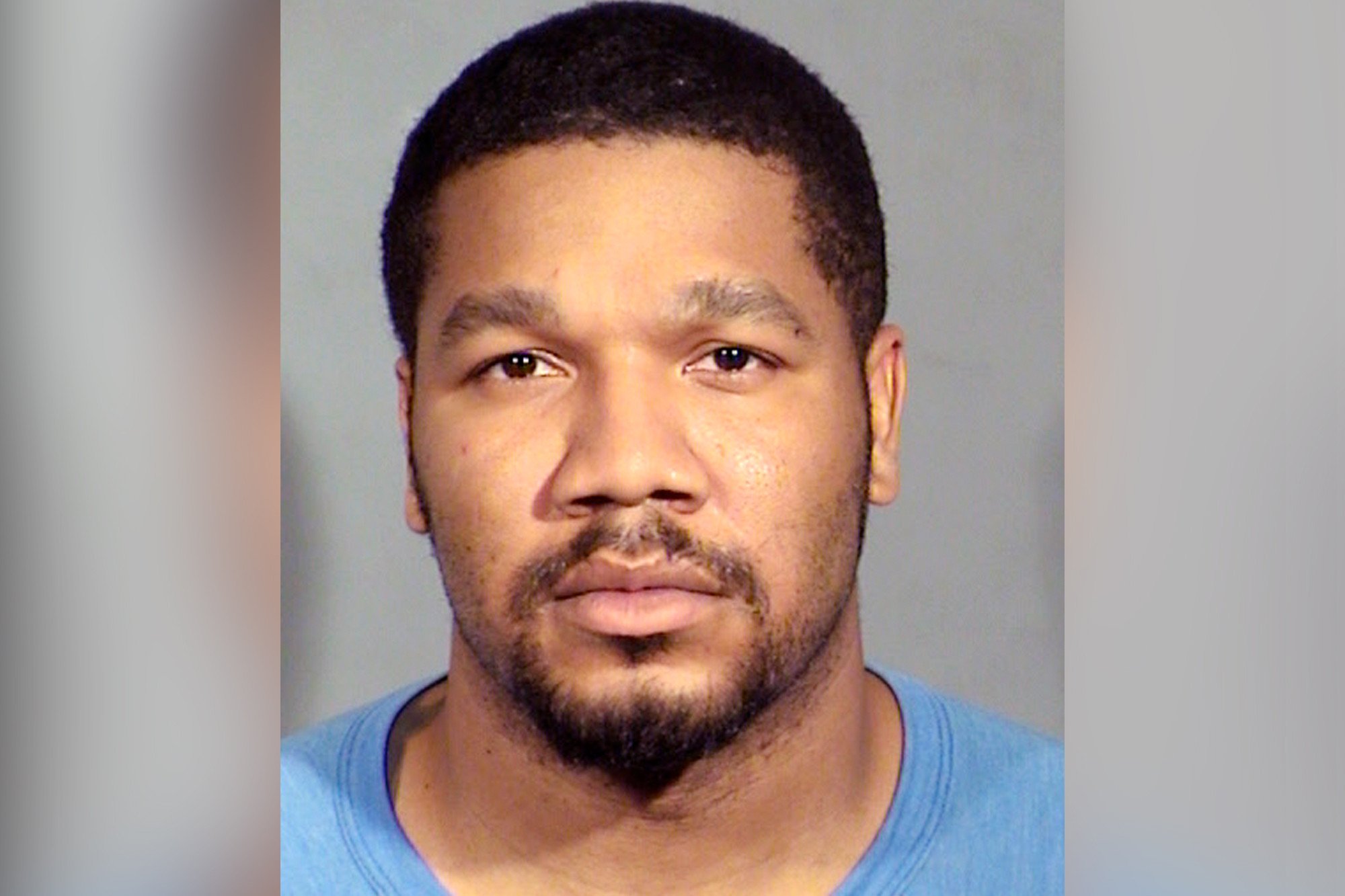 It's now been two weeks since Sang Boi Nghia and Khuong Ba Le Nguyen were found stabbed to death in their hotel room, but many more details are now coming to light about the grisly crime.
Caught on Surveillance
Las Vegas Metro Police have said it is not uncommon for thieves to roam Strip hotel corridors, testing doors to see if their occupants have left them unlocked.
Suspect Julius Trotter — who was arrested on suspicion of murder following a car chase last Thursday — was identified by police from Circus-Circus surveillance video, which showed him in a hotel elevator in the early hours of the morning of June 1, around the time the crimes occurred.
According to the police arrest warrant, investigators at the scene of the crime found that the latch plate on the door to the tourists' room was broken, meaning it wouldn't close properly.
"This would allow anyone to open the door by simply pushing it open," investigators wrote in the warrant.
Trotter, 31, is believed to have gained entry to the room at about 4 am PT, and stands accused of robbing and murdering the tourists. He is seen in surveillance video leaving the room about half an hour later, with Nguyen's backpack over his shoulder.
Police also accuse Trotter of severely beating an 81-year-old woman in her room at the Four Queens in downtown Las Vegas in May.
"As part of our protocol, Circus-Circus security was patrolling the floor where the incident took place that evening, as they do for each floor in the resort every day," MGM Resorts — which is the parent of the casino hotel — said in an official statement.
"It is standard operating procedure for security to check every door to ensure it is latched securely. We have no record of this door being unlocked, unlatched, or malfunctioning that evening before the attack took place," the MGM statement continued.
With 3,773 rooms to check, that would seem like an almost impossible nightly task, not to mention that guests would likely be alarmed to hear their hotel room doors being rattled by security if they were themselves inside.
Are Hotels Doing Enough?
But questions must be raised –- if "door pushers" are described by police as "not uncommon" in Las Vegas hotels –- as to why security staff wouldn't do more to monitor corridors for obviously suspicious behavior?
Similar questions were asked in the wake of the last year's Las Vegas October 1 massacre. How, for example, was shooter Stephen Paddock able to smuggle an arsenal of modified high-powered semiautomatic weapons into his room at Mandalay Bay? And why he was permitted to remain in his room for three days prior to the shooting that left 58 dead and more than 500 injured with a "do not disturb" sign on his door, without staff performing a welfare check?
Las Vegas casinos have since changed their "do not disturb" policies, but many tourists may now wonder if they are entirely safe in their own rooms after the recent murders.
Casino floors are some of the most stringently surveilled places on earth, but currently, it's easier to be a door pusher than a card counter in Las Vegas.
No Hallway Cams at Circus Circus
In fact, a 2013 AP article by reporter Hannah Dreier on Las Vegas hotel security that ran in Business Insider noted that the vast majority of Sin City hotels do not want to absorb the cost of either installing and monitoring hotel corridor surveillance, and typically stop at their elevators.
That's because that cost can run up to $2 million for installation and was noted in the neighborhood of $100,00 per year to monitor five years ago, according to former Stratosphere security director Art Steele, Dreier reported. And that was for a mid-sized hotel: Circus Circus ranks eighth for most hotel rooms in Las Vegas, making it one of the largest, based on number of guestrooms.
The same AP story determined that 23 of the 27 Strip properties checked out had no surveillance at all in hotel hallways or common areas on room floors where elevator doors open. And Circus Circus was not among the four who had that level of surveillance.
Most Read