MGM Resorts Offers $10,000 Reward for Information on Circus-Circus Double Homicide
Posted on: June 6, 2018, 10:00h.
Last updated on: June 6, 2018, 10:41h.
Executives at MGM Resorts' famed Circus-Circus on the Las Vegas Strip are offering a $10,000 reward for information leading to the identification and arrest of a suspect or suspects in the homicides of two guests at the hotel-casino in the early hours of Friday morning.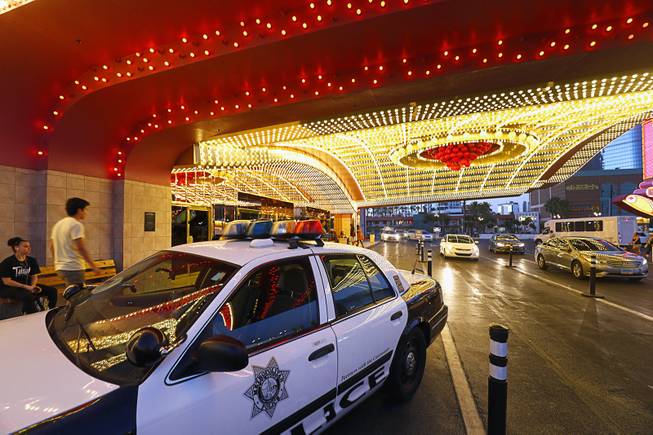 Sang Boi Nghia, 38, and Khuong Ba Le Nguyen, 30, both visitors from Vietnam, were stabbed multiple times in their room sometime on Friday by an unknown attacker or attackers. Police believe the motive was robbery.
Their bodies were found on Friday afternoon following a welfare check on the room conducted by hotel staff. Nghia and Nguyen had been due to join a tourist party visiting the Grand Canyon at 4 pm, but never showed, causing concerned members of the party to ask for a room check.
The group had arrived from Los Angeles the previous day and were due to return there late Saturday, before flying home to Vietnam the next week.
Heard But Not Seen
Police said that someone nearby the victim's room reported hearing an argument coming from there at around 2 am. Metro homicide Lt. Ray Spencer said he believed this was in fact the attack in progress.
On Saturday, Chau Nghia, a daughter of the female victim, told the Las Vegas Review-Journal her mother owned a tourist company in Saigon, Vietnam and that Nguyen was one of her employees.
"They are very close," she said. "Just like sister and brother. My family is very sad," she added.
Police have not yet released a description of any potential suspects, but Spencer said Metro has been examining hotel surveillance video to retrace the victims' last steps.
He added that while no one had been identified or arrested yet, he did not believe that there was an "active threat" to Circus-Circus guests.
Brian Ahern, a spokesman for MGM Resorts, said the company was cooperating with the police investigation.
Violent Crime on the Rise
Violent crime in Las Vegas — already above the national average — is on the rise. The Review-Journal reported in January that 2017 was a record year for homicides within the Las Vegas Metropolitan Police jurisdiction, with 171 cases investigated. That number did not include the 58 victims of the October 1 massacre. In 2016, also a record year, there were 168 murders.
Police have urged anyone with any information to contact the LVMPD Homicide Unit at 702-828-3521, or by email at homicide@lvmpd.com. To remain anonymous, contact Crime Stoppers by phone at 702-385-5555, or online at www.crimestoppersofnv.com.
Latest Casino Stocks:
Retrieving stocks data...
Retrieving stocks data...
Retrieving stocks data...
Retrieving stocks data...
Retrieving stocks data...