Accused Murderers Remain in Jail for Former Police Chief's Death in Las Vegas
Posted on: September 27, 2023, 01:21h.
Last updated on: September 27, 2023, 02:11h.
The two teenagers who face murder charges for the Las Vegas crash that killed a retired California police chief remain behind bars. No bail was set for either of them as they await court proceedings.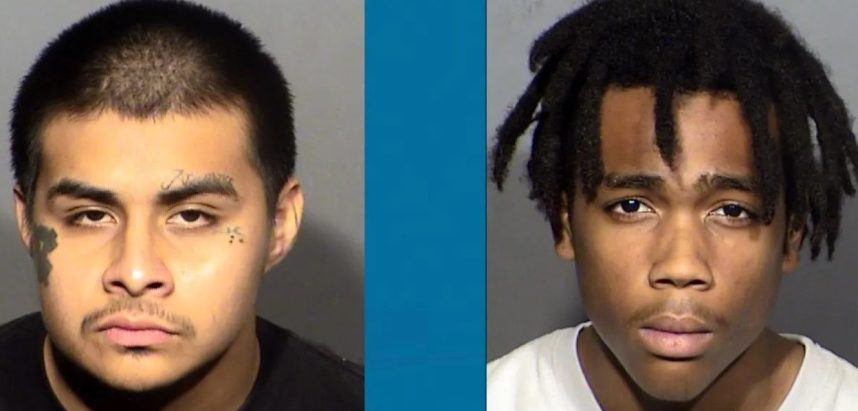 Jesus Ayala, 18, was identified as the driver of the car that struck Andreas "Andy" Probst, 64, on August 14 near Tenaya Way and Centennial Parkway.
Ayala was arrested on the day of the crash and faces charges for causing the deadly collision along with other crimes, including murder, attempted murder, battery with use of a deadly weapon, leaving the scene of an accident, and larceny and burglary counts. He's in custody at the Clark County Detention Center as of Wednesday after being held in a juvenile facility.
Though he was 17 at the time of the killing, Ayala will be tried as an adult.
Shortly after his arrest, Ayala boasted to an officer that he'd get a "slap on the wrist" and would be "out in 30 days," according to a Las Vegas Metropolitan Police Department (LVMPD) arrest report.
Ayala is next scheduled to appear in local court on October 10. Keys is next scheduled to appear in court on November 8.
Crime Video Goes Viral
A passenger in the car, Jzamir Keys, 16, was charged on September 19 with murder, attempted murder, and battery charges for the crime spree. Keys initially was placed in a juvenile facility but is to be transferred to an adult jail.
Police revealed he recorded the collision, and the video has gone viral. Both teens laughed about the deadly crash. Probst was riding a bicycle when Ayala allegedly intentionally drove into him. Probst suffered critical injuries and was rushed to the University Medical Center, where he later died.
Probst was the retired chief of the Bell, Calif. police department.
Shortly before striking Probst on his bicycle, the teens crashed a vehicle into another car, police said. The teens also allegedly stole four cars.
Both teens were also in a car that crashed into a 72-year-old cyclist on Fort Apache Road near Washburn Road in Las Vegas. That victim survived. Keys was the driver, and Ayala was a passenger in the car.
Death Penalty Unlikely
If they are found guilty, both Ayala and Keys will likely avoid the death penalty and life in prison without the chance of parole due to their young ages. Clark County District Attorney Steve Wolfson said he will discuss a possible death sentence with the Death Penalty Committee.
Keys is represented by Las Vegas-based attorney Dan Hill, who specializes in criminal cases. Ayala is represented by David Westbrook, who works for the local public defender's office.
"I don't know why he did this," Ayala's mother later told Las Vegas TV station KLAS. "I don't know if God can forgive this."
Most Read