Larry Flynt Scolds Gardena City Council Over Casino Signage and Last-Minute Tax Provision
Posted on: July 17, 2016, 10:03h.
Last updated on: October 12, 2016, 08:35h.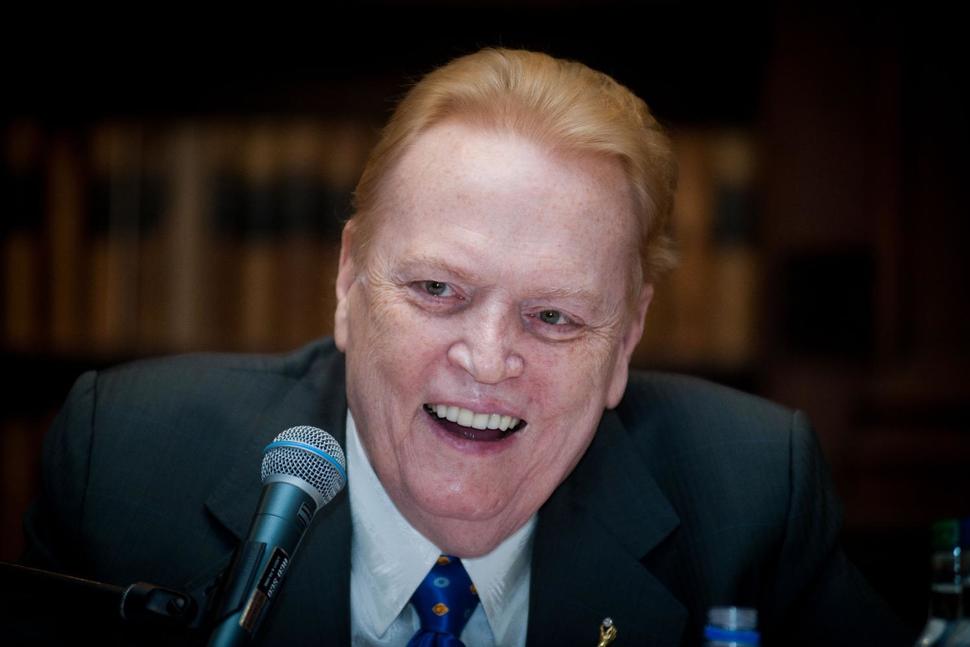 Larry Flynt has more money than 99.9 percent of US citizens, but in his home state of California the purveyor of all things risqué says he feels like a second-class citizen.
Appearing before the Gardena City Council on July 12, the "Hustler" publisher lashed out at the local board for voting against his Lucky Lady Casino sign and deciding to amend tax breaks previously afforded to the planned venue.
As Casino.org reported in May, the Normandie Casino was closing after 75 years following the admission of guilt by the card club's owners that money was laundered through the casino. Flynt bought the property earlier this month for an undisclosed price.
He's planning to renovate the Normandie and rebrand it as the Lucky Lady. Along with his Hustler Casino, Flynt now owns two card clubs in the city located south of Los Angeles.
The council initially said it would provide substantial tax breaks to Flynt. However, City Manager Mitch Lansdell added a provision at the last minute that now states Flynt must pay $800,000 a month before any incentives apply. The City Council approved the change by a vote of 3-1.
"In the 16 years we've been down there, I've paid the city $80.5 million in tax revenue," Flynt sternly told the panel. "We saved the city from bankruptcy. We've been paying the city payroll . . . and I don't think anyone has done as much for the city and received so little."
Not So Lucky
Aside from Flynt's disappointment and anger over the council's tax structure changes, he's also at war with the city over his Lucky Lady branding. Flynt's team presented a logo featuring a woman in a low-cut swimsuit with her legs draped across the "Y" in Lucky.
Council member Tasha Cerda took offense.
"I still believe this is offensive to women," Cerda stated. "For anybody who's not going into the casino, to see this image of a woman shaking her legs, scantily dressed, I just don't think is good."
But Flynt countered by saying the law is on his side. Flynt referenced a landmark decision by former US Supreme Court Justice Antonin Scalia that warned governments not to attempt to legislate "taste."
Ultimatum Delivered
Flynt says his plans to invest $60 million into the Normandie over the next four years are being put on hold. The card club is a former rival of the Hustler Casino as the two properties are less than a mile apart.
Flynt was ready to move forward with upgrading the Normandie after the council said he would receive tax incentives when his revenues exceed $2 million a month.
Now guaranteed to be on the hook for $800,000 a month, Flynt is walking away.
"A proposal that only a fool could sign, and I'm no fool," Flynt said. "I've never heard in my 50 years of business, I've never, ever heard of a deal like that."
It's unclear if Lansdell and the Gardena City Council will take action to make renovating the Normandie more appealing to Flynt. The next scheduled meeting is July 26.