Landing International Continues Construction of Philippine Resort in Defiance of Duterte
Posted on: August 20, 2018, 04:30h.
Last updated on: August 20, 2018, 04:26h.
Landing International is pressing ahead with the construction of its $1.5 billion NayonLanding integrated resort in the Philippines' Entertainment City, despite having incurred the ire of the country's strongman president Rodrigo Duterte.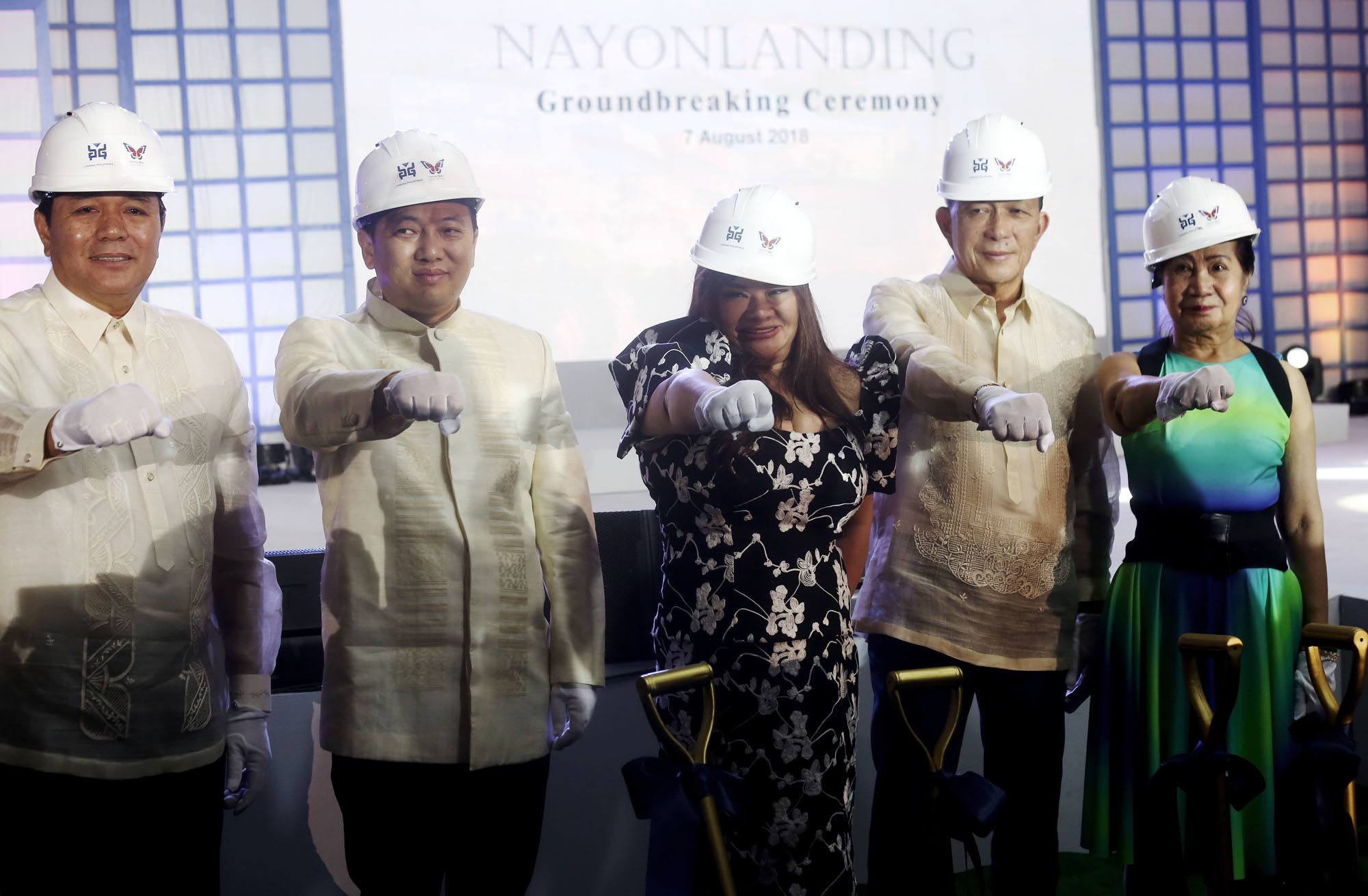 According to the
Philippine Star
on Monday, "bulldozers, backhoes, graders, cement mixers and dump trucks" were out in force on the plot of land between Solaire Resort & Casino and Okada Manila, a sign that Landing is unfazed by the president's recent denouncement of the venture.
On August 8, the very day Landing broke ground, Duterte fired the entire board of its Philippine partner on the project, the state-run Nayong Pilipino Foundation, allegedly for corruption. The president accused Nayong Pilipino of negotiating a land deal that was "grossly disadvantageous" to the government.
Local reports have suggested that Landing won either a 70- or 50-year contract at an annual rate two-thirds below current market value, which Duterte fumes will cost the government $10 million a year.
Transaction Was Legal
"In addition to the firing of the entire board of the Nayong Pilipino Foundation Inc., the President has instructed a review of the contract of lease entered by (Nayong Pilipino) with Landing Resorts Philippines Development Corp, which the Chief Executive described, in his own words, as flawed," said presidential spokesman Harry Roque said in a press statement.
Duterte has also reiterated that no new casinos will be built in the Philippines on his watch.
But as far as Landing is concerned, the transaction was completely legal, and in July it was granted a provisional license to operate and build the casino by PAGCOR, the Philippine gambling regulator.
"From the [Landing] group's view point, the recent decision of the Philippine Government to replace members of the NPF board of trustees did not affect the validity of the subject contract of lease," Landing said.
25-Year Lease
Landing also revealed the true length of the lease — which is for 25 years, then renewable to 50, subject to approval by Philippine authorities.
In September 2017, Landing's chairman, Dr. Yang Zhihui, made a pilgrimage to Manila with his senior management team to meet with Duterte to discuss the proposal. In a subsequent press release, Landing claimed the president exhibited "keen interest" and "overwhelming support" when he heard of the company's billion-dollar investment plans.
"Unless the lease contract is cancelled or nullified on solid legal grounds by the courts, Landing has reason to believe that it is a valid leaseholder and can legally proceed with its project," the company asserted this week.