Ladbrokes Coral Looks to Spoil Tabcorp-Tatts Merger Party
Posted on: November 28, 2016, 06:00h.
Last updated on: November 28, 2016, 06:01h.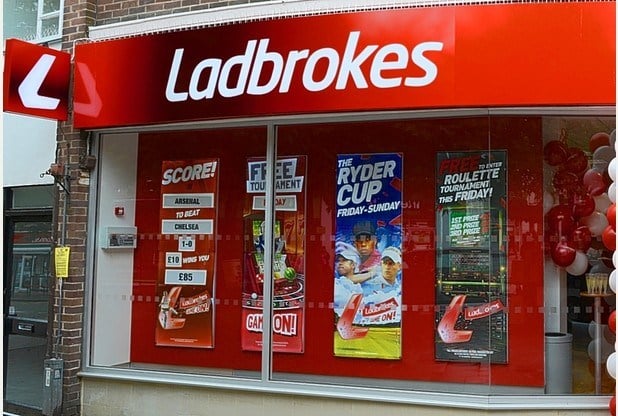 Is Ladbrokes Coral about to gatecrash the biggest merger in the history of Australia's gambling industry?
The UK betting powerhouse is believed to be preparing a $2 billion-plus bid for Tabcorp, the Australia's biggest bookmaker, which itself is negotiating a merger with its closest homegrown competitor, Tatts.
The problem is, Ladbrokes Coral, which completed its own historic merger just weeks ago, isn't interested in Tatts, according to reports. That means it would need to disrupt the deal in order to get its way.
This is ironic because much of the strategic thinking behind the Tabcorp-Tatts deal was to consolidate in the face of increased competition from mainly UK-based offshore companies, just like Ladbrokes Coral.
Aussie bookmakers have been at loggerheads with offshore companies since the deregulation of licensing in the country in 2012.
"The offshore bookmakers have been consolidating and have been penetrating our domestic market. The merger of these two businesses creates a stronger platform for us to compete nationally and globally," said Harry Boon, chairman of Tatts, of his company's proposed merger with Tabcorp, recently.
Disruptive Influences
The UK companies have brought with them a degree technological disruption; superior mobile offerings with features such as in-play betting.
In April, the Australian government banned the practice of in-play betting. The move was criticized by the offshore operators as "a win for the lazy, traditional monopoly wagering operators in Australia [read Tabcorp and Tatts] who are more interested in protecting their monopoly than giving consumers what they want."
But despite the obvious cultural differences, a merger between Ladbrokes Coral and Tabcorp could have an intrinsic logic.
Tabcorp and Tatts first attempted to merge a decade ago, but that deal was vetoed by the Australian Competition and Consumer Commission (ACCC), which felt the stranglehold a combined company would hold on the market would be detrimental to competition.
Early Stages
It is possible that the new merger proposal could once again be blocked by the ACCC, although the fact that the presence of offshore operators is so much more pronounced than it was ten years ago may help to offset fears about market competitiveness.
But a deal with Ladbrokes would not be subject to this particular risk.
According to the UK's Daily Telegraph, however, Ladbrokes is not believed to be preparing a statement, which suggests that any potential proposal is in its early stages and not a certainty.
Meanwhile, analysts in Australia were retaining a certain skepticism this morning.
"We think this would be a relatively difficult bite for Ladbrokes given the size of the deal; Tabcorp's market cap of $3.9 billion vs. Labbrokes' $A4 billion and given Ladbrokes only just closed on the purchase of UK gaming company Gala Coral," said Citi analysts in a note to investors.
Ladbrokes is believed to have approached Tabcorp regarding a merger sometime in 2013 but was rebuffed.
Similar Guides On This Topic