Korean Gambler Charged with Laundering Dirty (and Smelly) Money
Posted on: May 22, 2017, 05:00h.
Last updated on: May 22, 2017, 04:45h.
When a Korean high roller handed over AU$3.6 million ($2.7 million) at the VIP cage of the Star Casino in Brisbane, Australia, at the beginning of May, staff were almost certain something wasn't quite right. Something about the situation just smelled funny.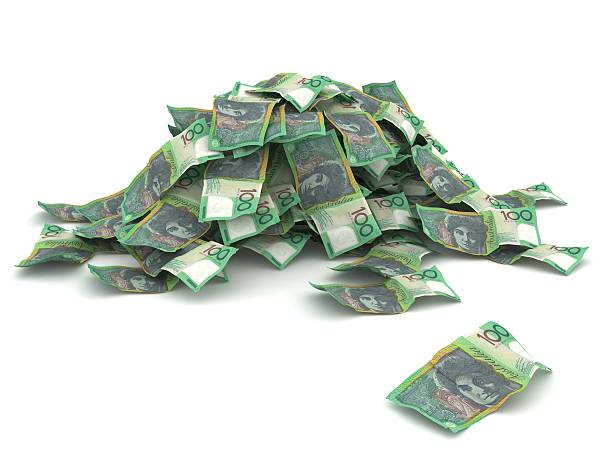 It turned out to be the AU$3.6 million, according to reports that was emanating a musty aroma, perhaps because it was covered in mold.
This discovery led the staff to deduce it had not recently been withdrawn from a bank and was part of something more scandalous.
Married father of two Byongsam Song, 43, was hauled in front of the courts this week, accused of attempting to launder dirty money, literally.
Funny Money
According to documents filed by the Australian Federal Police to the Brisbane Supreme Court, the cash was vacuum-sealed, although casino staff noted that the rubber bands holding each $10,000 bundle of notes together were partially disintegrated.
They also noted Song had transported the money to the casino in three large cardboard boxes and it was subsequently brought down to the casino floor from his room in "canvas bags."
Song was officially charged with "dealing with property reasonably suspected to be the proceeds of crime," a charge to which he is expected to plead not guilty.
He claims that the cash was given to him by his boss, fellow Korean Wan Il Choi, 41, a Gold Coast millionaire, although he also told the police the cash had been brought to his room in suitcases by a man he had never met before named Nicholas Losurdo.
Meanwhile, he told casino staff he had brought it with him from Korea.
Korean high roller Byongsam Song is accused of "dealing with property reasonably suspected to be the proceeds of crime" after presenting pungent money at an Australian casino.
Choi, who was in court as a witness, is also under suspicion, although no charges have been laid. Police said that the A$500,000 ($375,000) Choi deposited at the casino the previous day was also "smelly, musty, with rubber bands that were disintegrating."
Choi is in the the exports business, shipping meat products back to the mother country, and is understood to shortly be expanding into fish, according to a local press scoop. He also owns a cosmetics business in Korea, which is managed by Song.
After hearing the character witness testimony from a "senior Korean military officer," the judge released Song on A$200,000 bail, which was put up by Choi's wife, Eun Jung Jung, on the condition that he live with Choi and Jung at their home for the duration of his trial.    
The case continues.