Case Dismissed: Kazuo Okada Perjury Allegations Withdrawn by Manila Prosecutor
Posted on: March 29, 2019, 07:00h.
Last updated on: March 29, 2019, 07:23h.
Billionaire Kazuo Okada – known in Asia as the "pachinko king" – won't face perjury charges filed by his former company after a prosecutor in the Philippines dismissed the lawsuit.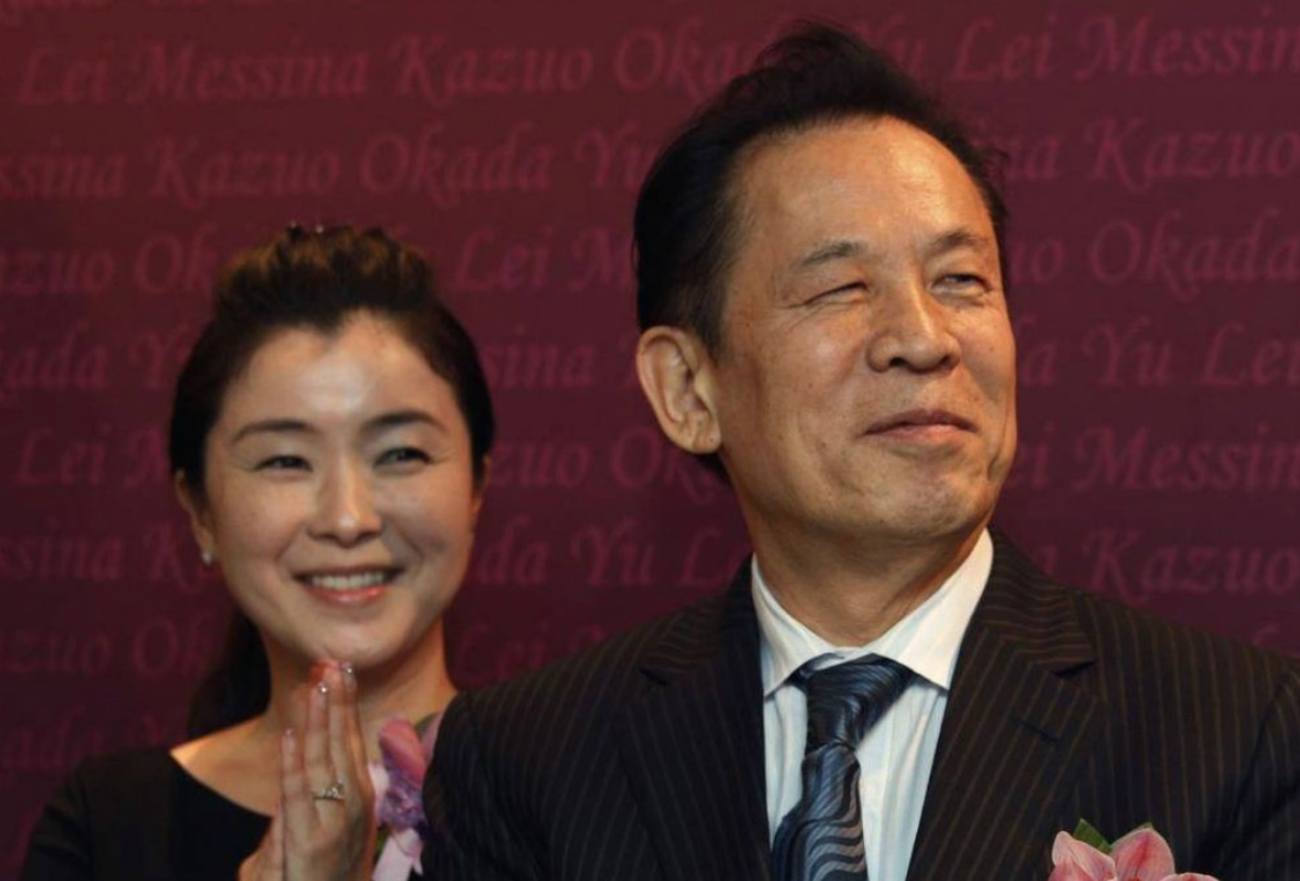 Tiger Resort, Leisure, and Entertainment Incorporated (TRLEI) accused the Japanese-born businessman of committing perjury for claiming in both US and Filipino courts that he still controlled the Okada Manila integrated casino resort. The multibillion-dollar property is operated by TRLEI, which is a subsidiary of Universal Entertainment.
The Universal board ousted Okada in June 2017 after he was accused of taking more than $17 million in company funds to purchase artworks for his own personal use.
A conviction of perjury cannot be sustained merely upon the contradictory sworn statements of the accused," the Manila City Prosecutor's Office said in a statement.
"The prosecution must prove which of the two statements is false and must show the statement to be false by other evidence than the contradicting statement," the office concluded. City Prosecutor Joselito Obejas noted there was "lack of sufficient evidence and merit" to proceed with the case.
Making a Billionaire
Forbes estimates Okada to be worth around $2.1 billion. He first made his fortune through his Aruze Corporation, a pachinko, slot machine, and arcade games manufacturer. Aruze became Universal, and remains the parent organization to the manufacturing dealings, as well as the Tiger integrated resort business.
Okada was additionally an early investor in Wynn Resorts, and controlled around 20 percent of the Las Vegas casino empire. Wynn forced him to sell his stake in 2012 after allegations emerged that Okada bribed officials in the Philippines for gaming licensure in Manila. The shares were redeemed for $2.4 billion.
TRLEI charged that Okada made contradictory claims in courts in Nevada and the Philippines regarding his ownership in Universal Entertainment and Tiger. But Obejas' office determined that Okada was under the impression that he never lost control and his ownership when removed from the board and was forced to end his chairmanship capacity.
Regaining Control
Okada is on a social media campaign at the age of 76 to take back governance of his gaming empire he founded half a century ago.
He's posted three YouTube videos explaining his intent, and has offered JPY 100 million ($890,000) for those who aid in his return to power. Each video begins with a Terminator stylized movie theme with the billionaire saying, "I will be back!"
Along with the perjury dismissal this week in the Philippines, Okada scored a victory last month when the Hong Kong Independent Commission Against Corruption "unconditionally" released him on fraud allegations.
Court Battles Remain
Okada isn't out of the woods just yet. He still faces other charges filed by TRLEI on grounds that he received $3.1 million in alleged unauthorized compensation from the board.
Manilla Paranaque court records show TRLEI is alleging Okada pocketed three payments between November 2016 and May 2017 of $443,835, $500,000, and $2.215 million.
Okada lawyers are requesting the case also be dismissed. "Clearly, the subject monies, which Mr. Okada lawfully earned, were neither acquired through mistake nor secured through fraud," the motion to the city stated.