Japan Begins Casino Legalization Debate in Earnest
Posted on: June 6, 2014, 05:30h.
Last updated on: June 5, 2014, 03:40h.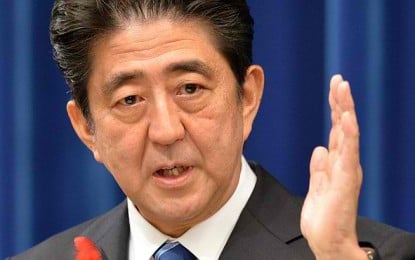 The world's casino giants will be closely watching developments in Japan next week as the country's parliament – known as the Diet – is expected to begin debating a bill that seeks to legalize and regulate land-based casino gambling. Japan is seen as a sleeping giant of the industry: it's estimated that a regulated casino market there could eventually generate $40 billion in revenue annually, which would make it the second largest in the world, after Macau. And Japan's politicians are eager to find new ways of revitalizing the economy and cash in on the upcoming Tokyo Olympics in 2020.
Strike While The Iron is Hot
The country's ruling Liberal Democrat Party submitted a bill to parliament in early December which is backed by a group of more than 200 lawmakers. Furthermore, Liberal Democrat Takeshi Iwaya, a leading proponent of the bill, said he had recently secured support for the bill from a coalition partner and members of the main opposition party.
"We are getting close to starting debate," he said this week. "It is best to strike while the iron is hot."
Meanwhile, Prime Minister Shinzo Abe has been visiting casino resorts in Singapore, where he expressed his interest in the positive effect that such ventures might have on the Japanese economy.
"I think the bill will definitely pass," assistant professor at Nihon University College of Economics Kazuaki Sasaki said recently. "Liberal Democrat Party is supporting the bill and even for those parties that are against the bill, I don't think they will put restrictions on each member's vote."
Whatever it Takes
The major international casino companies certainly believe the writing is on the wall, with the likes of Las Vegas Sands Corp., Genting, MGM and Melco Crown clambering over one another to commit to development in a post-regulation Japan. A highly competitive bidding process is expected for whatever licenses are made available. Several months ago, Sands Chairman Sheldon Adelson pledged that he would spend "whatever it takes" to gain a foothold in Japan should the market open up, more specifically $10 billion, adding, for effect, that he would be prepared to pay that sum in cash if necessary and that LVS had already established offices in Tokyo in anticipation of legalization. Should Sands receive a Japanese gaming license, it would look to build a casino resort in a large metropolis, such as Tokyo or Osaka, Adelson noted.
However, there are concerns that the bill may not be passed this year, which would make it difficult for developments to be ready in time for the Tokyo 2020. The parliamentary debate has already been delayed by several months, with other legislation taking precedent, and as Iwaya admits, the bill's supporters may postpone a vote until autumn, as a strategy to prevent opponents from killing it off.
The bill's supporters may wish to keep the debate in the lower house where backing is strong, Iwaya said. Concerns are that the bill could be quashed if it is rushed into the upper house committee, which is chaired by an opponent to legalization. Keeping the bill in the lower house will be a way of "keeping a grip" on it until it can be carried over into an extraordinary parliament session later in the year, he added, allowing it to be passed in 2015.