Japan Arrests Two for Running Payments for Online Casinos
Posted on: September 27, 2023, 07:39h.
Last updated on: September 27, 2023, 02:30h.
Two Japanese individuals have been apprehended by Tokyo law enforcement for allegedly assisting illicit online gambling for several years.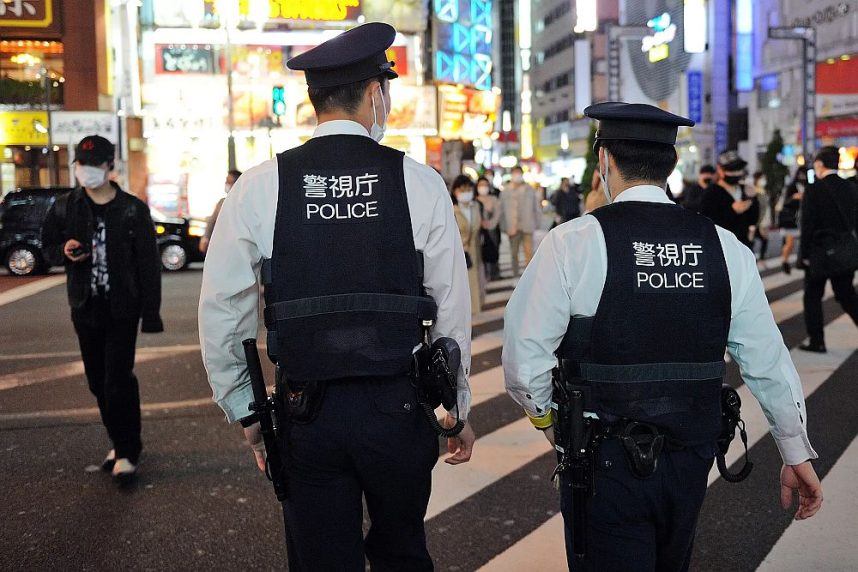 The duo is accused of engaging in a series of financial transactions on behalf of 18 Japanese customers between July 2021 and July 2022, according to the Tokyo Metropolitan Police Department. They worked as intermediaries who ran gambling payments for those customers so they could keep off law enforcement radars.
The suspects established an internet-based payment service around 2020 and regularly transferred funds from Japan to three specific online casinos.
The pair shut down their money service in July last year. However, they allegedly handled hundreds of millions of dollars in deposits and reportedly made around $14 million in return from the casinos before closing.
The suspects face charges of transferring funds for Japanese nationals to online casino operators outside Japan. They're accused of acting as agents for the individuals, enabling them to conveniently place wagers via their mobile devices while maintaining a hands-off approach.
The police haven't identified the casinos publicly or the suspects' names.
Online Gambling Remains Illegal
It remains unclear whether prosecutors have officially pressed charges against the two. According to Article 186, Section 2 of Japan's Penal Code, they could face up to five years in prison.
The arrests mark Japan's initial arrest of individuals suspected of aiding individuals in accessing online casinos. It's part of an increasing effort in the country to crack down on anyone involved in illegal gambling.
Some in the gaming ecosystem and local Japanese residents have been lobbying for the legalization of online gambling. However, the country has had difficulty finding enough support to introduce land-based casinos.
Japan has repeatedly emphasized to its people that gambling online, with very few exceptions, is illegal.
Japan's New Anonymous Crime Reporting System
Starting October 1, Japan's national police is expanding its anonymous crime reporting system. This enhancement will make it easier for the authorities to gather crucial intelligence regarding illegal online gambling sites.
Amid the national police's efforts to combat online gambling, the country is increasing the maximum amount offered as a reward for filing an anonymous crime report. The amount is currently JPY100,000 (US$$670). This will increase to JPY1 million (US$6,702).
The system went live in 2007 but saw a significant surge in reports received through the system last year. Police have received more than 27K of these reports, leading to arrests in 45 cases. Only 11 of those cases led to a reward. The government paid out JPY530,000 (US$3,552) in these cases.
This program was initially designed to gather data on human trafficking and child prostitution. It was expanded to include child abuse, gang-related offenses, and drug and firearm incidents. It then expanded into other forms of fraud and illegal gambling.