Casino Magnate James Packer Says Macau Downturn Worse Than Anyone Imagined
Posted on: May 19, 2015, 01:27h.
Last updated on: May 19, 2015, 01:50h.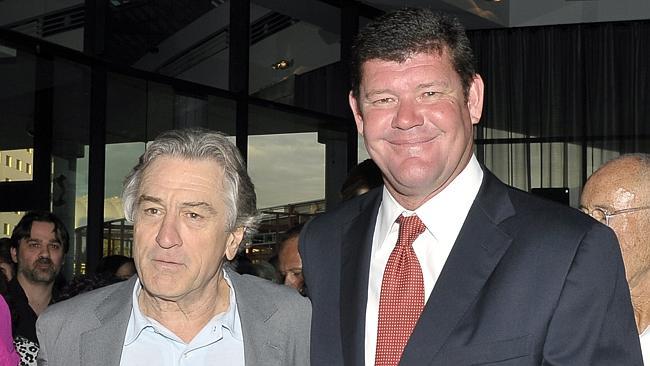 James Packer, the Australian billionaire and casino mogul, has admitted that Macau's economic downturn has been "more severe" than any of the gambling hub's operators could have foreseen.
Packer's Crown Resorts derives 50 percent of its revenue from a 34 percent stake in Melco Crown, which owns properties on the Cotai Strip, including the lavish City of Dreams resort.
Just over a year ago, Macau was declared by Forbes to be one of the world's fastest-growing economies, and the region's casinos were enjoying bi-monthly revenues equal to that of Vegas' annual haul.
But an unprecedented crackdown on corruption and money laundering by President Xi Jinping's government on the mainland has halted the success story and sent revenues tumbling.
Financial Crackdown
The financial crackdown is part of an ongoing anti-corruption drive that has scared off the high rollers and the junket businesses that once accounted for some 60 percent of Macau's revenue.
Tub thumping from Beijing has sent shares in the regions casino companies tumbling. And this, along with a new smoking ban, increased financial restrictions imposed on tourists, and a generally weak Asian economy has hit the region hard.
In April gross gaming revenue fell 39 per cent, year-on-year, to 19.2 billion patakas ($3.04 billion), marking the eleventh straight month of decline.
"I don't think any of the operators could have predicted what has happened now," said Packer. "As an Australian investor in China and Macau, it's very hard to be critical of a corruption crackdown… [but] when and how that ends is something that no one knows."
Upbeat Outlook
However, Packer remained upbeat about the market's long-term future and the success of the cinematically inclined Studio City resort, which Melco plans to open later this year.
"The long-term macro picture for Macau is still incredibly exciting," he said "I think we've all got to be mindful of the fact that it's been a terrific ride so far, and nothing is a straight line up."
Packer and Melco's chairman and CEO Lawrence Ho are anxiously waiting to hear how many gaming tables the new project will be permitted by Macau regulators, with Melco estimating that it needs 400 to make the venture profitable.
"Clearly it would be better if there was more visibility on that and again the market is down considerably from where it was," said Packer. "But all we can do as operators is to build the best product we can."
Packer was speaking at the opening of the Nobu Hotel at the City of Dreams Manila, which was attended by Robert De Niro, who co-owns Nobu with chef Nobu Matsuhisa.