Packer Feels Heat Over Netanyahu Corruption Scandal
Posted on: January 7, 2017, 03:00h.
Last updated on: January 7, 2017, 03:39h.
James Packer was sucked deeper into the corruption scandal enveloping Israeli Prime Minister Benyamin Netanyahu this week.   
The Crown Resorts casino mogul must have been hoping that 2017 would be a damn sight better than his 2016.
Not only did he split up with fiancée Mariah Carey, apparently due to her diva-ish demands and desire to turn their life together into a reality TV show, but 18 of his employees were arrested in China on illegal gambling charges.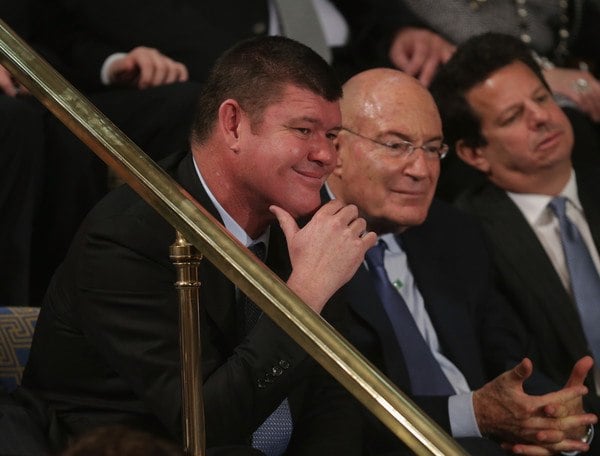 This last incident may have influenced his decision to sell up his stock in Macau and abandon his international expansion plans altogether.
But, unfortunately for Packer, the first week of 2017 is proving to be a bit of a clunker as well, and all because he tried to do some nice things for Netanyahu.
Packer's generosity towards the Israeli PM has apparently got him on something called an Australian Federal Police "bribery watch" list this week, according to The Australian newspaper.      
Mossad and Mariah
It appears that Packer has been cozying up to Netanyahu, allegedly treating him to goodies like free flights on his private jet, while showering his wife, Sara, with Mariah Carey tickets.
He reportedly even gave some to the head guy at Mossad, Yossi Cohen. It is also alleged that he gave gifts to Netanyahu's son, Yair, and paid for his stay in a New York hotel.
It's embarrassing for Packer, who has denied any improprieties in his dealings with the Netanyahu family, but Aussie police stress there are no allegations of any wrongdoing.
However, they said this week they are "investigating," as they are required to do whenever payments or gifts are made by Australian businesses to foreign heads of state and their families.
In Australia, bribing a foreign official is a crime that can land you up to 10 years in prison and a fine of up to A$1.7 million ($1.2 million).
Netanyahu Questioned by Police
But it's Netanyahu who is taking most of the flak for this back in Israel, where he has been accused of accepting a few too many gifts from wealthy, influential business types, and as a head of state, that's a serious accusation.
According to reports, Israeli police questioned Netanyahu for five hours at his Jerusalem home on Thursday as part of a corruption investigation, the second such interview in a week.
As well as Packer's freebies, he has allegedly accepted boxes of expensive cigars, worth tens of thousands of dollars, from the Hollywood producer Arnon Milchan.
"It is clear that there is nothing of substance in the suspicions," said Netanyahu's attorney Jacob Weinroth said in a statement. "Any reasonable person understands that if a close friend brings his friend cigars as a gift there is not and cannot be any shred of prohibition, any trace of criminal offence."
In other words, does the fact that these people are rich and powerful mean they can't just be nice to each other occasionally?