Las Vegas Shooting Victims Restitution Payments Starting to Go Out, But Will It Be Enough for Survivors and Orphans?
Posted on: March 5, 2018, 01:30h.
Last updated on: March 5, 2018, 01:41h.
Money raised for the Las Vegas shooting victims of October 1, 2017 is finally being allocated, more than five months after the fundraising was initiated.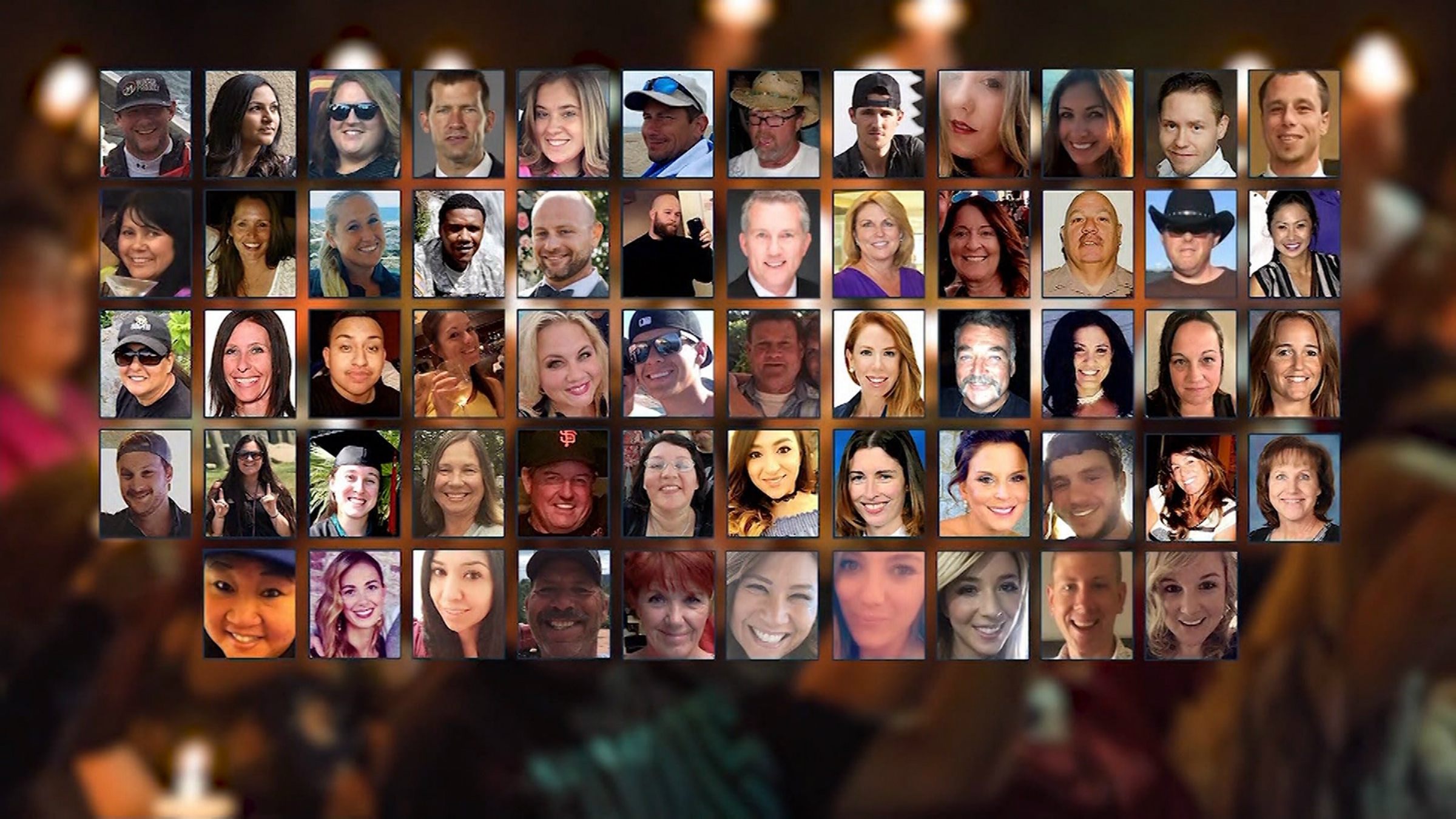 Much of the money being directed to decedents' families and injured survivors is coming from the gaming industry, which collectively donated $17.7 million to the Las Vegas Victims' Fund and Vegas Strong Fund.
The October 1 shooting from the 32nd floor of Mandalay Bay ended the lives of 58 victims at the Route 91 Harvest country music festival.
The Las Vegas Victims' Fund (LVVF), the GoFundMe account created by Clark County Chairman Steve Sisolak the day after the shooting that also injured 500 others, received about $12.5 million from companies involved in the gaming industry. That represents roughly 40 percent of the entire amount collected by the endowment of $31.4 million, which also included monies from separate funds.
The LVVF total represents money raised online through GoFundMe, as well as offline donations and contributions from other charitable organizations.
A separate fund, The Nevada Resort Association's Vegas Strong Fund, additionally took in $5.2 million in donations from casino operators and gaming businesses. MGM Resorts, the parent company to Mandalay Bay and Las Vegas Village where the shooting took place, gave the lion's share with a $4 million contribution.
"The love and support shown for the families and survivors of the 1 October tragedy was tremendous," LVVF Committee Chairman Scott Nielson said Friday. "We recognize that money cannot replace a life lost or forever … What the Committee worked hard to do was distribute the gifts given by tens of thousands of people in a way that would help those families and survivors."
Various industries supported the Las Vegas shooting victims. Less than two weeks after the tragedy, Zappos, an online shoe and clothing retailer based in Las Vegas, offered to cover funeral expenses for all 58 of those who had been ruthlessly killed.
GoFundMe Takes Its Vig
The LVVF says 100 percent of the money contributed to the fund will go directly to families of the deceased and survivors. But, of course, not every dollar donated reached the Las Vegas Victims' Fund coffers.
Of the $31.4 million collected, $11,874,100 was raised by 88,341 people via GoFundMe.
The online crowdfunding site previously took a five percent cut on all donations, which means the platform made $593,705 from organizing the Las Vegas shooting campaign. That number doesn't include a 2.9 percent credit/debit card processing fee, plus a $0.30 per donation fee.
After plenty of public outcry, GFM announced it was doing away with its platform fee for campaigns beginning November 1, 2017 or later. The company declined to donate its almost $600K vig to the LVVF, however.
Fund Allocations
It had been 155 days since gunman Stephen Paddock committed the deadliest mass shooting in modern US history. But most victims and their families, until now, had yet to receive any financial aid stemming from the over 90,000 donors who gave.
After several months of the LVVF deciding how to best allocate the money, the charitable organization began making those distributions today.
Estates of the 58 dead will receive $275,000 from the Las Vegas Victims' Fund. Ten others who suffered permanent paralysis or brain damage will receive the same amount. But a perusal of a wide range of costs nationally indicates that for those who remain behind, or will need a lifetime of medical and possibly psychiatric support, those payments won't carry them.
According to the Society of Critical Care Medicine, intensive care unit (ICU) length of stay has been estimated at 3.8 days in the United States. However, it of course varies depending on the patient's trauma severity, age, and medical history.
The Centers for Disease Control and Prevention says lifetime treatment costs for traumatic brain injuries run from $85,000 to $3 million. 
The Christopher and Dana Reeve Foundation estimates the cost of living with permanent paralysis ranges from $350,000 to $1 million in the first year, and between $42,000 and $185,000 in each subsequent year. 
As for those hospitalized overnight, the victims will receive distribution based on the length of their stay, ranging from $200K for hospitalizations of 24 days or more down to just $17,500 for one day of hospital care.
And none of that will fill the void for lost parental earnings and college funds for victims' children.
The 317 survivors who were treated through outpatient care can additionally submit claims, but they'll have to wait in line. The LVVF is holding $2,518,294 for the "Physically Injured Outpatient," and will assess each case on an individual basis.
Similar Guides On This Topic