Crown Resorts Employees Detained in China Since Last Year Now Charged With "Promoting Gambling"
Posted on: June 13, 2017, 10:00h.
Last updated on: June 13, 2017, 10:53h.
Australia's Crown Resorts says their 17 employees who've been detained in China since late last year have been formally charged with "offenses related to the promotion of gambling."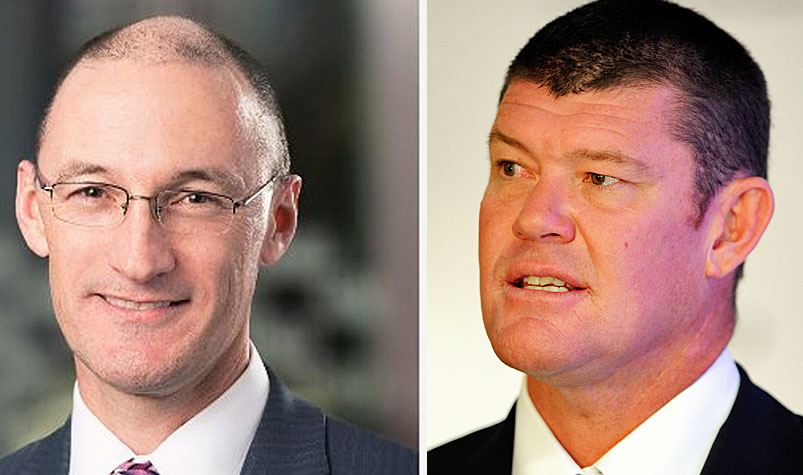 Last October's arrest was a result of China cracking down on "corruption," per President Xi Jinping's directive. The People's Republic bars foreign casinos from directly advertising their gaming offerings to mainland residents.
Headquartered in Melbourne, Crown owns and operates three large casino resorts in Australia, and until recently, held a considerable stake in multiple properties in Macau. It also possesses the high-end Crown Aspinalls casino in London.
China's legal accusations come nearly eight months after the Crown workers' arrests. Three of the 17 employees, who are Chinese nationals, have been released on bail, while 14 others remain in custody. One of those three is Jason O'Connor, Crown's head of VIP gaming.
Billionaire James Packer's gambling and hospitality empire confirmed the developments through a filing made with the Australian Securities Exchange (ASX). The charges will go before the Baoshan District Court in Shanghai on June 26.
Lower Level Charges
Rumors surfaced recently that China was going to pursue relatively low-level indictments against the Crown Resorts employees, three of whom are Australians. That became true this week through the ASX filing, as the charge of promoting gambling hints that the workers could return home in less than a month.
Though actively working to move Chinese nationals offshore to gamble is an offense punishable by up to three years in prison, the lower charge "related to the promotion of gambling" shows that Jinping's federal government isn't ready to make an example out of the Crown workers.
China also could have pursued the more serious offense of "money laundering." Translation: using junket operators to bypass the caps on how much Chinese nationals can take out of the country.
While it's certainly not the legal definition of money laundering (which is to transform ill-gotten profits into untraceable ones by "washing" them through a legal system like a casino, then cashing out the win), China, like North Korea and the Philippines, is sometimes untroubled by such technicalities, so the Crown group certainly dodged a bullet there.
Pushed Envelope Too Far
O'Connor, along with Crown's entire VIP department, is thought to have routinely danced along the legal line in marketing towards wealthy Chinese citizens that was laid out by the Jinping regime. Foreign resorts are allowed to advertise their facilities to mainland residents, but not to promote group tours and with no mention of casinos or gambling whatsoever.
Crown's seeming disregard for the line led to the partnership breakup of Packer and fellow billionaire Lawrence Ho.
Last month, the Melco Resorts owner and Hong Kong native said, "You had casino sales people running around offering credit, talking about collection. It wasn't discreet. That's what caught their attention. You're deliberately spitting in our faces."
Packer and Ho dissolved their Melco Crown enterprise, with the company rebranding as Melco Resorts & Entertainment.
For the Crown employees still in custody, there finally seems to be some light at the end of the tunnel. O'Connor, who has a wife and two daughters, has been living in a Chinese cell where prisoners are reportedly treated harshly.
Those who have been in custody for extended periods in that country say it can be a brutal experience.
"Mr. O'Connor would be having a very hard time. He would be broken by now," Matthew Ng, an Australian-educated businessman who spent four years in the Chinese prison system, said last October.
Similar Guides On This Topic