James Packer Blames Crown Punters for Massive Profit Loss
Posted on: October 22, 2014, 09:00h.
Last updated on: October 21, 2014, 03:03h.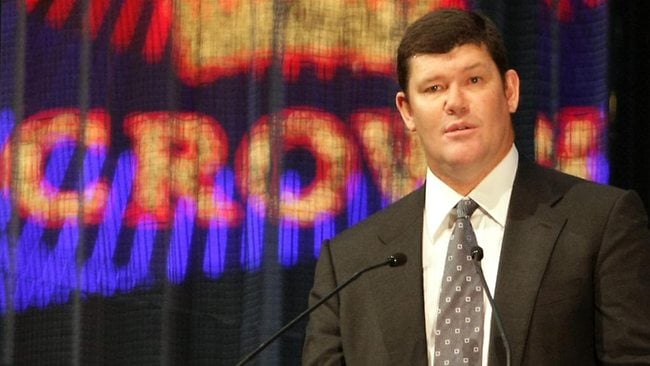 James Packer's Crown Resorts in Australia has been hit by some negative variance at the VIP tables, it seems. Packer told fellow shareholders at the company's AGM (annual general meeting) last week in Perth that VIP operations were A$100 million below expectation, thanks to a number of high rollers getting lucky at the tables, or, as Packer put it, "the punters are killing us.
"Our VIP businesses are almost $100 million below the theoretical result less than four months into the financial year due to an adverse win rate, or, put simply, bad luck," he said, explaining why trading during the first 15 weeks of the year had been "mixed at best." Packer, who owns 50 percent of the Australian gambling empire, also blamed poor consumer interest at his Melbourne and Perth properties for the slump in revenue.
Despite the disappointing performance of Crown's Australian casinos, however, company profits actually grew 66 percent, to A$656 million in the 2013/14 year, thanks to its interests in Macau. Crown is in partnership with Stanley Ho in the Chinese gambling hub, where they operate as Melco Crown Entertainment and own Altira Macau and the City of Dreams.
Quizzed on Vegas Plans
Packer was also forced to defend his decision to expand onto the Las Vegas Strip. Crown recently purchased, for $280 million, the pocket of land on the Strip where the New Frontier Hotel and Casino once stood, and the company hopes to start work on the construction of a new casino resort there next year, to be completed in 2018.
Packer said he was offended by the assertion, made by shareholder John Campbell, that he had pushed the decision through too quickly. "I have made a lot of mistakes in my life but one thing I try not to do is make the same mistake twice," he said. "We've got an absolute world-class management team in Las Vegas this time."
The "mistake" Packer was referring to his first, ill-fated foray into the Las Vegas casino market. Back in 2009, the company was poised to buy Cannery Casino Resorts for $1.8 billion, only to back out of the deal due to the economic downturn. Crown was forced to pay a breakup fee of $320 million.
Global Expansion
Packer said the Las Vegas project would cost between $1.6 billion and $1.9 billion, and Crown's total equity investment will be between $400 million and $500 million. Packer will co-chair a new company with former Wynn Las Vegas President Andrew Pascal and investment firm Oaktree Capital Management, of which Packer will have the controlling interest.
"You can't be in the gaming industry and not have a special reverence for Las Vegas; that's where it all began," he said recently. "While we fell short in past attempts to enter that market, we now have the ideal opportunity.
"We have built Crown Resorts into a thriving international company," he added. "We've always kept our eye on Las Vegas."
The company has been expanding aggressively in recent years, at home and abroad. It is currently enlarging its Perth casino, developing a resort in Sydney, and has ambitions to move into Brisbane. As well as its properties in Macau, it also owns casinos in London and has designs on building a resort in Sri Lanka. Packer said the company was also currently "exploring opportunities" in Japan should that market open up in anticipation of the 2020 Tokyo Summer Olympics, something which has recently been put in limbo.