Phil Ivey Fires Back at Borgata with Countersuit
Posted on: July 24, 2015, 02:30h.
Last updated on: July 24, 2015, 02:38h.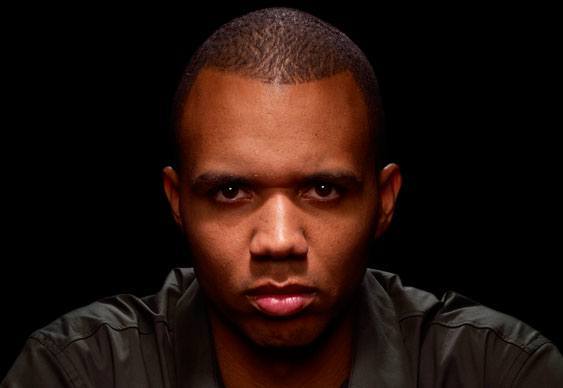 When Phil Ivey sits down at a table, you know that he's playing to win.
That's true in poker, it apparently carries over to his high-stakes baccarat sessions, and it applies just as much when it comes to his legal battles against casinos on two continents.
Ivey is now countersuing the Borgata Casino in Atlantic City, hoping to both have the case against him dismissed and recover damages from the casino.
The legal battles stem from Ivey's baccarat play at the Borgata between April and October 2012, during which Ivey won $9.6 million from the casino over the course of four visits.
Edge Sorting Led to Big Wins, Lawsuits
However, those winnings were controversial.
Once the Borgata found out that Ivey had used a technique known as "edge sorting" in order to gain an advantage over the casino, they sued the professional poker player in an effort to recover the winnings.
Ivey was previously denied a request to dismiss that lawsuit outright earlier this year.
But the new countersuit, filed on behalf of Ivey and fellow defendant Cheng Yin Sun, is once again hoping to have the case thrown out, and additionally accused the Borgata of destroying evidence: namely, the purple-backed Gemaco cards that were used in the baccarat sessions in question.
"Borgata's legal obligation was at all times, to maintain, preserve, sequester and disclose the evidence upon which it now prosecutes defendants Ivey and Sun," the countersuit reads. "Plaintiffs knew at all times relevant to this action that the actual playing cards utilized and which it held out to be in strict conformance with the rules and regulations of the game, were critically material evidence to defendants Ivey and Sun, in that the actual production of those playing cards would entirely eviscerate plaintiff's claim that any cards were in fact 'defective.'"
Because of these and other claims, Ivey and Sun are seeking compensatory and punitive damages, court and attorneys' fees, and "any other relief the Court deems equitable and just."
Ivey Awaiting Crockfords Appeal
The Borgata case is one of two that Ivey is currently embroiled in, both of which are related to his use of edge sorting in baccarat games.
In the other case, Ivey won £7.7 million pounds ($12 million) from the Crockfords casino in London, but the casino withheld those winnings, causing Ivey to sue in an attempt to collect that money.
In October 2014, a High Court ruled against Ivey in that case. However, Ivey has maintained that he believes he is in the right, and he has been granted an appeal that will be heard in December, one that Lord Justice Kim Lewison has said has "a real prospect of success."
Edge Sorting Relies on Card Defects to Gain Edge
The edge sorting technique used in these games requires the use of improperly cut decks of cards, ones in which a player can tell when one card is rotated the opposite way from another simply by looking at the card backs.
The casinos in question agreed to use Gemaco cards that Ivey knew to have such a defect, then also agreed to turn high-value cards in the opposite direction as the rest of the deck, allowing him to tell whether a face down card was high or low.
That was not enough to guarantee victory on any given hand, but it gave Ivey a major advantage and allowed him to confidently choose whether to bet on the banker or player hand.
Most Read