Las Vegas Sands vs Richard Suen Multimillion Dollar Court Battle Resumes
Posted on: January 26, 2016, 05:51h.
Last updated on: January 26, 2016, 05:51h.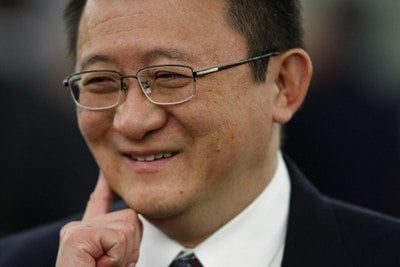 Las Vegas Sands (LVS) Corporation's 12-year-old, multimillion-dollar legal battle with Hong Kong businessman Richard Suen resumed in the Nevada Supreme Court on January 26th.
LVS has hired famed Harvard University law professor and courtroom celebrity savior Alan Dershowitz to come to its rescue in the long-running court battle. Dershowitz will dispute LVS' liability to pay Suen the $100 million-plus finder's fee that Suen says he is owed for greasing the wheels of the casino giant's entrance into the Macau market.
Among those Dershowitz has successfully helped defend in the past are Claus von Bulow, financier Jeffrey Epstein, and O.J. Simpson.
Suen claims that in 2001, he facilitated meetings between LVS and influential Chinese government officials in order to secure the company's Macau licensing. In return, says Suen, he was offered $5 million, plus two percent of the Sands Macau gaming revenue, should his introductions enable the licensing and construction of the project.  
In the past 15 years, LVS has become a dominant player in the Macau casino industry and made billions, with some 66 percent of its profits coming from the former Portuguese colony. Based on that, Suen says he should be paid $328 million.  
LVS Liability Increasing by $8,400 a Day
LVS, however, denies that Suen's efforts led to the granting of its license and that he "did virtually nothing" to further the company's prospects in the region. Despite this, the company offered to pay him a substantial sum before he opted to sue.
Las Vegas juries have twice ruled in favor of Suen in the case, despite the lack of a paper contract between the two parties. In 2008, he was awarded $43.8 million following a trial that lasted 29 days, and then $70 million following a 33-day retrial in 2013.
According to the Las Vegas Review-Journal, LVS currently owes the businessman around $115 million, factoring in court fees and interest, and LVS' refusal to settle means that figure is growing by around $8,400 per day.  
"I don't settle cases in which I am right," Adelson told the Review-Journal (which the casino magnate recently bought) this week.
Suen also claims that, following meetings with Chinese officials, Adelson interceded on behalf of the Chinese government in its bid to win the right to host the Olympics.
Olympic Phone Call
According to Suen, Adelson made a call to the House Majority Leader at the time, Tom DeLay, asking him to block a congressional resolution to oppose the Chinese bid. Adelson claims the call had "zero influence on the matter" and that the Chinese government didn't interfere with the licensing process at all.
Today, LVS' lawyers will argue that the judge in the 2013 trial made errors, including "not properly instructing the jury on the requirements for establishing liability."
"In this case, a dormant corporation having no full-time employees or documented business operations obtained a $100 million judgment for allegedly arranging two meetings with Chinese officials that purportedly caused the government of Macau to issue a gaming sub-concession to Las Vegas Sands," LVS' attorneys claimed in the filing.
"The corporation … received this massive recovery even though the individuals who allegedly conceived and set up the meetings had no legal relationship with (Suen) and even though (Suen) expended no corporate resources in assisting Las Vegas Sands."
Based on the protracted history of this case, no matter what a judge decides, it seems unlikely the Adelson team will pay up any time soon.
Most Read