Italian Mob Mimics Las Vegas History by Taking a Piece of the Slot Action in Italy's Legalized Gaming Scene
Posted on: March 17, 2015, 03:38h.
Last updated on: March 17, 2015, 03:47h.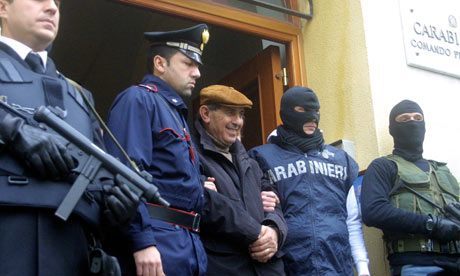 Italy's gradual gambling expansion of the past two decades was supposed to repress organized crime by bringing a once-underground industry back out into the open.
But according to Italian prosecutors, the newly legal landscape is, in fact, presenting the Mafia with more moneymaking opportunities than ever.
The gambling business in Italy is huge, with Italians betting an extraordinary €80 billion ($84.7 billion) a year, almost five percent of the country's GDP.
About half of this is spent on slot machines, which have proliferated throughout Italy via the nation's cafés and espresso bars.
There are now twice as many slot machines in Italy, 400,000 nationwide, as there are in Las Vegas.
In 2012, Franceso Valle was sentenced to 24 years in prison, having been found to be head of a Mafia clan that specialized in extortion, loansharking, and money-laundering, as well as operating a perfectly legal gambling business.
The court heard that family moved from Calabria in the south to Milan, the country's northern financial capital, where it acquired a handful of bars and three or four slot machines. In the space of three or four years, the clan had built a gambling empire of over 1,000 slot machines.
Proliferation of Slots
More slot machines across the country now means that Mafia families from the south, which might traditionally have invested their ill-gotten gains in agriculture or trucking businesses, are migrating to the wealthier north and investing in the more profitable legal gambling industry, as the Valles had done.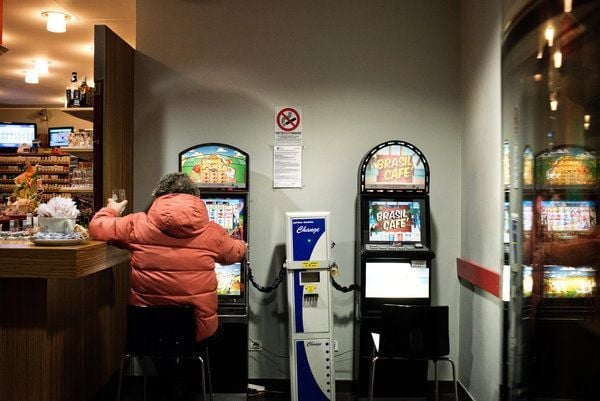 "Criminal clans earn a robust profit" from their 'very diffuse' investments in legal gambling," Diana De Martino, a magistrate at the national anti-mafia prosecutors' office, told Reuters.
According to Italy's gambling regulations, machines are required to pay back 75 percent of their revenue in winnings, with profits divided equally between the state and the operator. However, according to a CNN report, machines can be rigged and tax documents manipulated.
Tax Evasion Rife
"Organized crime has a huge interest in this gambling sector," said Major Fillipo di Aldbor of the country's financial police.
"We're talking about a lot of money. Financial police have different ways to combat this. Our activity is to control the concession owners licensing papers and their tax payments to make sure they're working legally. At any moment we can check whether there has been tax evasion on the slot machine as well as any other betting machine."
However, while the industry has been infiltrated by organized crime, Massimo Passamonti, president Italy's main gaming lobby, the Confindustria Sistema Gioco Italia, says the alternative to an open and legal gaming market is even worse.
"Prohibition creates a bigger criminal market, not a smaller one," he said.
Meanwhile, while the Italian economy has struggled in recent years, the gambling industry employs 25,000 in its ranks, and 100,000 more natives work in related activities, Passamonti said.
Latest Casino Stocks:
Retrieving stocks data...
Retrieving stocks data...
Retrieving stocks data...
Retrieving stocks data...
Retrieving stocks data...