Irish Lottery to Award More Than $15M in "Biggest Jackpot of the Year"
Posted on: June 19, 2023, 07:46h.
Last updated on: June 19, 2023, 11:06h.
Saturday turned out to be a great night for two Irish Lotto players. The lottery jackpot was €12,747,756 (US$13.92 million), which will now be split between the two winners.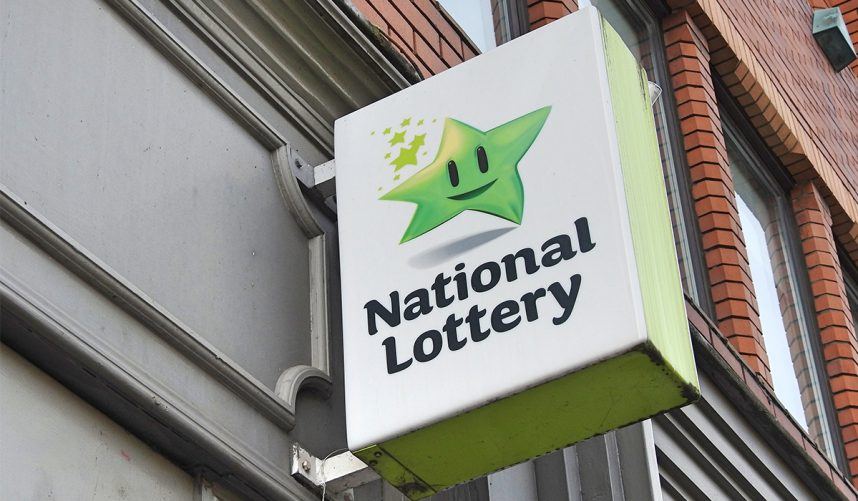 The amount was the "biggest jackpot of the year," according to the National Lottery, which operates the sweepstakes. The winning tickets were sold in the counties of Donegal and Westmeath.
The two will split the total down the middle, collecting €6,373,878 (US$6.96 million) each. Because lottery winnings in Ireland are tax-free, they'll be able to keep the entire amount.
Time to Claim Prizes
The winners have apparently not yet come forward, but they have plenty of time to do so. Irish Lotto players have 90 days to claim their winnings. This three-month window will give them plenty of time to put their affairs in order.
That doesn't mean the winners shouldn't take measures to protect themselves. To avoid being caught up in a situation like Jose Rivera in California, they should sign the back of the lottery tickets as soon as possible.
Rivera is now embroiled in a lawsuit against a man he claims stole his $2-billion Powerball ticket. Had his signature been on the ticket, there would be no doubt.
While it's possible that the entire amount of the Irish Lotto jackpot could have gone to one person, the lottery rules are clear on multiple winners. Every winning ticket gets an equal share of the money, regardless of how many there are.
In addition to the jackpot wins, two other players also scored with the Match 5 + Bonus game. Each of these can now claim their €61,202 (US$66,850) prizes.
There were other big prizes at stake on Saturday, as well, but no one was fortunate enough to hit them. The Lotto Plus 1 offered €1 million (US$1.09 million) and the Lotto Plus 2 had €250,000 (US$273,075) up for grabs. But neither found a winner.
It Pays to Live in Meath County
While the lottery winners in Donegal and Westmeath are fortunate, the best place to live if you want to win the lottery in Ireland is Meath County. A little less than an hour to the north of Dublin, the county has had two big lottery wins recently.
Specifically, and against even greater odds, the village of Duleek, with a population of under 5,000 in Meath County, has been particularly productive for lottery players. Last October, a winning ticket worth €8.9 million (US$9.72 million) was sold there. Only five months later, a Quick Pick ticket won for €3.99 million (US$4.35 million).
The Irish Lotto draw began 35 years ago and has awarded hundreds of millions of euros. There have been 28 jackpots that broke the €10-million (US$10.92 million) mark, with one reaching as high as €19 million (US$20.75 million). That was in January of last year.
So far this year, the Irish Lotto has had six tickets that won the jackpot, according to National Lottery figures. In total, across all its offerings, it has turned 11 people into instant millionaires.