Irish Horse Racing Faces Uncertainty as Gambling Advertising Ban Looms
Posted on: September 14, 2023, 06:40h.
Last updated on: September 14, 2023, 07:06h.
Proposals to restrict gambling advertising are causing alarm within the Irish horse racing ecosystem as the industry believes the measures could have a devastating impact. Two leading racing organizations in the country expressed their concerns to James Browne, the Minister of State for the Department of Justice in Ireland, this week.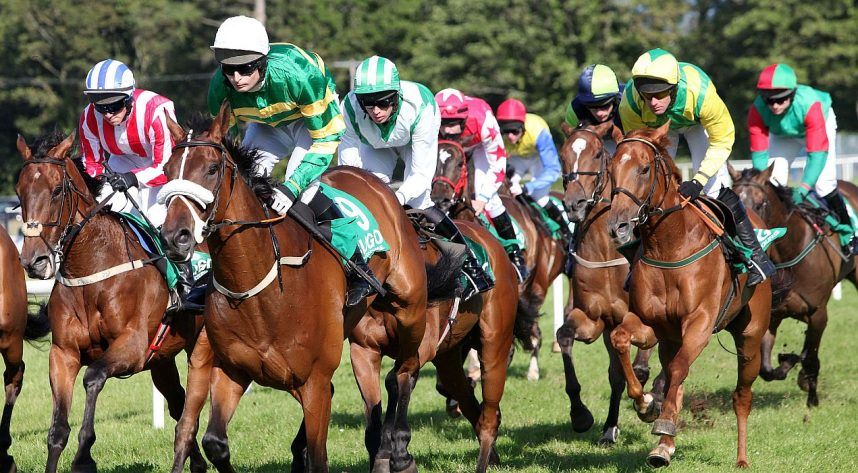 Jockeys participate in a horse race in Ireland. A ban on gambling ads in the country will include race broadcasts. (Image: Irish Independent)This week, representatives from Horse Racing Ireland (HRI) and the Association of Irish Racecourses (AIR) met with Browne to discuss their concerns.
During the meeting, HRI advocated for an exemption for two broadcasters specializing in horse racing. This request was based on a recent exclusive television rights agreement between HRI and Irish Racing from 2024 to 2028.
The organizations argued that the stakes are not just about revenue but also the significant contributions to the Irish economy. Ireland's horse racing ecosystem is valued at approximately $2.66 billion annually and employs around 30,000 individuals.
However, Browne firmly denied the need for an exemption, stating the exception would be counterproductive to the ban's purpose of promoting responsible gambling. He also pointed out that such an agreement might be legally questionable and lead to accusations of unfair treatment by other gaming operators and broadcasters.
The Irish Gambling Regulation Bill is currently progressing through the legislation. The bill includes a provision prohibiting gambling ads on Irish TV between 5:30 a.m. and 9:00 p.m. Supporters of the ban argue that it is a crucial step towards improving public health nationwide.
Browne Rules No Exemption 
Ultimately, Browne concluded that he sees no reason to support HRI and AIR's request for a broadcasting exemption. His ruling means that these channels must comply with a planned ban on airing gambling advertisements during daytime hours.
In his decision, Browne emphasized that the proposed reforms do not eliminate all forms of gambling advertising. On-track ads, as well as jockey and race sponsorships, will still be permitted. He also stated that there are no provisions to eliminate betting at the tracks.
But with the racing industry heavily reliant on gambling advertising for revenue, the looming ban poses a significant financial risk. and means the industry could face serious financial implications,