New UK Gambling Regs Under Fire Over Lack of Evidentiary Support Claims
Posted on: September 8, 2023, 06:36h.
Last updated on: September 8, 2023, 11:06h.
Some of the measures the UK government proposed through its gambling white paper may do more harm than good. Absent solid evidence to support various theories, the UK may be just spinning its wheels and wasting money and resources that it no longer has to spare.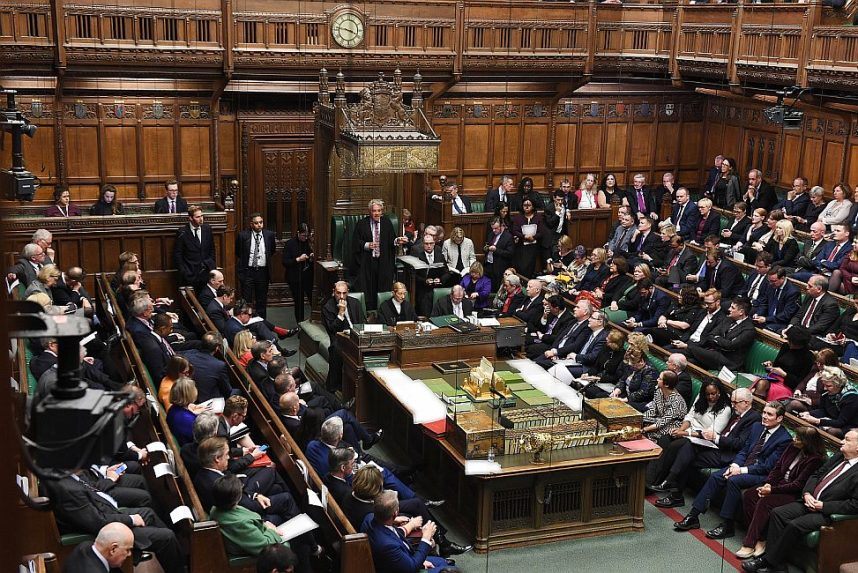 The UK government's recent decision to cancel a forthcoming ban on gambling advertising recently came under intense scrutiny. During a fiery parliamentary meeting on the subject, it became apparent that there is still no consensus regarding the best course of action.
Stuart Andrew, the UK's Parliamentary Under-Secretary of State for Sport, Tourism, Heritage and Civil Society, expressed his support for the government's stance on the reversal. He highlighted the limited evidence indicating a correlation between such advertisements and an increase in gambling-related harm.
Dr. Matt Gaskell, head of the Northern National Health Service's (NHS) gambling task force, strongly condemned the minister's evaluation. Logically, in his position, he has repeatedly targeted the connection between advertising and gambling-related harm.
Too Many Chiefs, Not Enough Research
Andrew asserted that policymakers have put excessive trust in the existing evidence with little concern over its veracity. He added that there is meager proof supporting the notion that media exposure is solely responsible for the harm associated with gambling.
The parliamentarian mentioned the possibility of additional research being necessary before the UK government takes any additional measures. Nevertheless, Dr. Gaskell's critique highlights significant concerns surrounding the minister's statement.
From his standpoint, the evidence provided unequivocally displayed that the promotion of gambling leads to a surge in the number of people engaging in gambling activities. This, in his estimation, consequently amplifies the adverse consequences associated with gambling.
Dr. Gaskell expressed his concern regarding the detrimental impacts of gambling advertisements on the youth and vulnerable individuals. However, for years, repeated studies have questioned these conclusions.
Causal relationships between advertising and gambling have been identified, just like the case with any product or service advertising. However, there has yet to be a single independent study that confirms advertising turns consumers into raging gambling addicts, as some would want the public to believe.
Following the Clues
This past February, a group of researchers published their findings regarding the link between advertising and gambling. They cited previous studies and data that had been available since before 2016.
The researchers pointed out that the previous studies "consistently support the existence of a causal relationship between exposure to advertising of gambling … and increased gambling activity." At the same time, they referred to one of the included studies that suggested that "advertising would not encourage young people to start gambling."
The conclusion was that advertising may lead to gambling harm. However, one line stands out in the research. The group stated that it selected all types of gambling advertising, but left out marketing strategies, such as sponsorships, that "did not use advertising to raise awareness or encourage product use."
The researchers added that there are "… gaps in relation to evidence related to some specific forms of advertising…" They also stated that any studies could only be viable if they're void of interference from the gambling industry.
The group admitted that it had received funding from the UK Gambling Commission and Gambling Research Exchange Ontario. It also received travel expenses from the Albert Gambling Institute and the Cyprus Betting and Gaming Commission.
Other studies have revealed that too much responsible gambling communication may be irresponsible. Just like telling teenagers they can't drink because they're not old enough, telling them they can't gamble too often may entice them into doing it.