Iovation Connection to Ultimate Gaming Probed
Posted on: May 15, 2013, 05:29h.
Last updated on: May 15, 2013, 03:30h.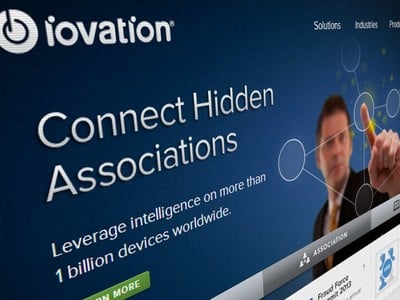 Iovation's website touts the online security company as "fraud protection for online gaming," and that's exactly what Nevada's first legal online poker site, UltimatePoker.com, was indirectly using them for, via a third party; until a few chat rooms got wind of the former Ultimate Bet's "security" connection, and the Nevada Gaming Control Board (GCB) did as well. It's all part of the wonderful new world of squeaky clean, highly regulated Internet poker in the first American state to give it a legal go.
"This is in the category of where the ultimate responsibility rests upon the licensee [Ultimate Gaming], and I know that they are addressing the issue," said A.G. Burnett, GCB Chairman. "We, in turn, will analyze what we received back from Ultimate, and then decide how to proceed from here."
Not a Registered Provider
Not only is Iovation not a registered service provider with Nevada under the Silver State's strict new online gaming regulations, it most likely would fall under the "bad actor" category that will keep PokerStars from being able to obtain a gaming license for at least five more years. Under this gaming clause, any gambling business that continued accepting American patrons as of January 1, 2007 falls under the "bad actor" umbrella; Iovation's Ultimate Bet scandal occurred in 2008.
Such "bad actor" clauses would explicitly block companies and assets that continued to operate in the United States following the passage of UIGEA; the question is, would it also preclude any businesses who worked with such businesses, and especially one who infamously provided software to another gaming site, UltimateBet.com (not connected with UltimatePoker.com), in what some said was the weak link that allowed insider players to view hole cards of other players, thus obviously allowing them to make perfect play decisions time after time.
Services Severed
Two-week-old Ultimate Gaming, the parent company of UltimatePoker.com, broke off its relationship with Iovation quickly once alerted to the connection.  It was actually CAMS, a geo-location, patron identification and payment processing provider, that was using Iovation. CAMS is registered as a Nevada-approved service provider. Oh, what a tangled web this online gaming adventure weaves!
A fortnight into its existence, Ultimate cannot afford to be associated with any business that ultimately brought down Ultimate Bet.  Which also makes one wonder what on earth made Stations Casinos, the land-based casino company that owns UltimatePoker, choose to put the word "ultimate" in their online poker gaming moniker.
Things that make you go "hmmmm."