Rational Group Still Intent on Atlantic Club Deal
Posted on: May 11, 2013, 05:58h.
Last updated on: May 7, 2013, 09:04h.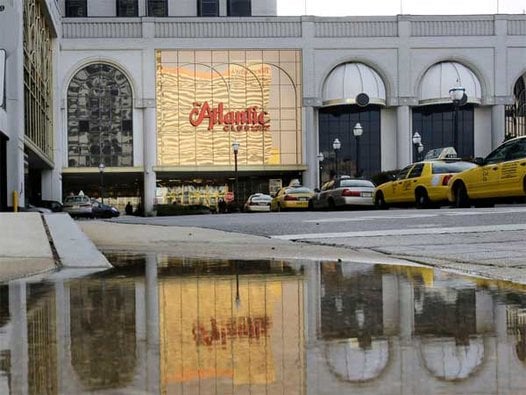 Rational Group, the British parent company of PokerStars, the online poker site, has declared it's still interested in purchasing the Atlantic Club, in New Jersey's Atlantic City, despite earlier deal negotiations falling through for the company.
The deal struck with Rational Group back in December was apparently contingent on the firm obtaining its license from the New Jersey gaming regulators by the end of April. However, Rational's paperwork for the license was delayed, which has resulted in PokerStars' license judgment day being put back until the beginning of August. This, in turn, meant that Rational Group was unable to meet the late April deadline set in the original deal.
Still Committed
Eric Hollreiser, a spokesperson for PokerStars, stated that Rational was under the impression that the ongoing dealings between the two parties would have allowed for an extension to the originally agreed-upon deadline, in order to allow the transaction to go through. He added that Rational Group is still committed to resolving the situation so that they can make the investment in a New Jersey brick-and-mortar casino.
Some say that as the Atlantic Club's market value has increased significantly, owing to Governor Chris Christie's decision to pass new online gambling legislation which will only grant licenses to Atlantic City casinos, the Atlantic Club owners feel they can now get a better deal from PokerStars, and the termination of the deal is just an attempt to push up the price.
At a press conference held prior to Hollreiser's comments, even Governor Christie stated that "more likely than not, the Atlantic Club is rethinking their position, and think they can get more money for their place."
Earlier this year, Hollreiser announced that PokerStars had been approached by Caesars Entertainment with an offer of acquiring Caesars' Nevada property, but PokerStars declined under the assumption that Nevada wouldn't grant them a license. Now, Caesars is reported to be looking to sell off one of its four Atlantic City casinos, so there are other options out there for Rational Group, which is something that perhaps the Atlantic Club operators, Colony Capital, should keep in mind.