Borgata Awarded First New Jersey Internet Gambling Permit
Posted on: October 15, 2013, 05:30h.
Last updated on: October 26, 2021, 06:13h.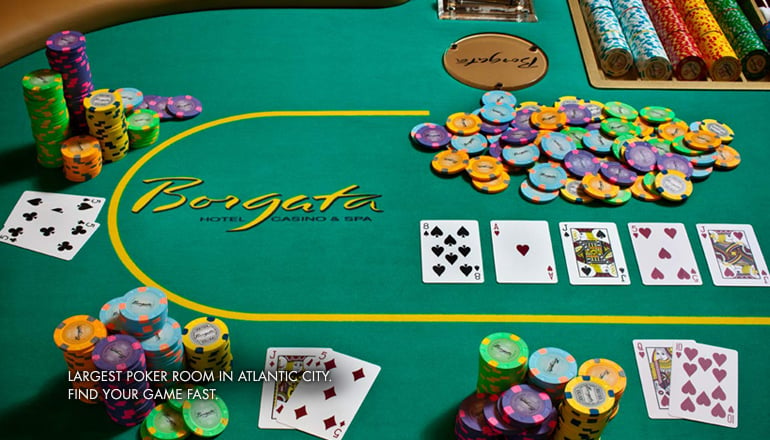 There's still about six weeks to go before New Jersey's online gambling sites will go live for the general public, but the first casino has already been approved to provide games when that times comes. The Borgata Hotel Casino and Spa was awarded New Jersey's first Internet gambling permit.
#1 to Be Licensed
According to New Jersey's Division of Gaming Enforcement, the Borgata was the first casino in the state to file their completed application to offer online gambling. Having that application completed and approved means that they'll be able to start offering online gambling on November 21 when the state's closed trial period starts, and – assuming things go to plan – to the general public on November 26.
"It's always nice to be first in a queue," said Borgata president Tom Ballance. "Borgata and bwin.party are aggressively pursuing our objective of being among the first to launch online gaming in the state. We believe online gaming is an exciting growth opportunity for New Jersey's gaming industry, one that will generate significant benefits for the state as New Jersey assumes a leadership role in this emerging form of gaming entertainment."
The final approval comes after preliminary licensing for both Borgata and bwin.party. As with most other Atlantic City casinos, Borgata has teamed with an online gambling software company in order to provide games in the state, with both parties needing licenses in order to do so.
Top Revenue Producer
The Borgata is the largest and most successful casino in Atlantic City. Opened just over ten years ago, it leads the 12 Atlantic City casinos in gambling revenue, as it has done almost every month since it opened.
Of course, if you know the Atlantic City gaming revenue numbers for the past seven years, that's not a very tough race to win.
Just because the Borgata received the first license, no special benefits will be conferred on the casino. It's likely that several other casinos will also have licenses before the trial period begins, meaning there will not be a situation similar to the one seen in Nevada's online poker marketplace. In that case, only one site – Ultimate Poker – was given a license before all others, and only months later has Caesars' World Series of Poker-branded site joined it in offering real money play.
Still, both the Borgata and bwin.party were pleased to receive the state's first license.
"We are honored to receive New Jersey's first Internet gaming permit," Ballance said in a statement.
"This is a big step toward the opening of the regulated market for online gambling in New Jersey next month," said bwin.party spokesman John Shepherd. "We're working very closely with our 'blue chip' partner to launch Borgata-branded poker and casino sites and our PartyPoker site, which will also offer casino games, on Day One of the opening of the New Jersey market."
In order to gamble on the New Jersey sites, players will need to be located within the state's borders, which will be confirmed by GPS technology. Players can participate in the games on a laptop, smartphone, or tablet device. Online gambling will only be available to players 21 and over, and all sites will be operated by Atlantic City casinos.
It is hoped that regulated online gambling could help struggling Atlantic City casinos regain some of their lost revenues. Over the past six years, Atlantic City has lost more than 40% of its gaming revenue, mostly due to increased competition in nearby states.
Similar Guides On This Topic