Indiana Lawmakers Advised That Moving Majestic Star Casino Will Improve Local Gary Economy
Posted on: October 17, 2018, 01:45h.
Last updated on: October 17, 2018, 01:50h.
The Majestic Star Casino in Gary, Indiana — a city plagued by corruption, job losses, and a population exodus going all the way back to the 1960s — is one part of reinvigorating the former Rust Belt town's ailing economy. A potential new cargo shipping facility would also be part of that recovery. Now an Indiana consulting firm has an idea for a way to make both sources of revenue thrive.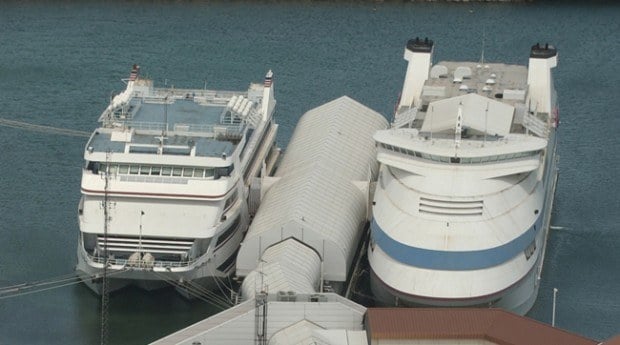 According to consulting firm Vickerman and Associates, which is advising the Indiana state legislature in the matter, moving the Majestic Star from its current spot in Lake Michigan's Buffington Harbor would benefit the casino, state coffer's, and a proposed new harbor venture to boot.
The president of Vickerman told the state's lawmakers that Buffington Harbor — where the two casino boats are currently docked — is a prime spot for a cargo shipping facility that would bring jobs and money to the local economy. Moving the Majestic Star Casino would not only allow for that opportunity, but could also benefit the casino.
Director of Union Gaming Analytics Bill Alsup agreed, and said the move would increase overall revenue from restaurants, entertainment, hotels, and shops by up to 30 percent if the casino moves from its current location to a spot near the I-80/94 corridor in the northwest part of the state that leads up to Detroit, Michigan.
That possibility has Gary Mayor Karen Freeman-Wilson enthused, particularly after hearing that it would make it easier for 300,000 residents in Gary and the surrounding area to come out and play.
Return To Glory
John Vickerman told the Indiana state legislature's Interim Study Committee on Commerce and Economic Development that nearly 200 million tons of cargo passes Buffington Harbor each year, and creating a cargo facility could be a cheaper and easier option for shippers.
I think we have a unique and positive opportunity here," Vickerman said. "We believe that it could intercept cargo and transfer cargo at a faster and lower cost."
The idea to move the casino appears to be one that state representatives are open to considering: Rep. Bob Morris said the economic benefit would help restore the city's economy
"Gary was once the driving force in the state of Indiana. It supplied a lot of the economic vibrancy … and fed our state for many years financially," he said.
Keeping It Civil
Local officials in Gary have already shown they'll do what is necessary to protect casino revenue.
Last year, Gary's city council discussed a possible smoking ban inside the city's casinos. When Majestic Star CEO Pete Liguori said a smoking ban would cost nearly 400 jobs and $3 million in tax revenue, the council nixed the proposal.
LaVetta Sparks-Wade was the council member that introduced the proposal, but later withdrew it, saying it would create a disadvantage, because other casinos in nearby jurisdictions would not be held to the same ban.
Now, moving closer to the customer base of those casinos could boost the amount of money the city sees from The Star in tax dollars. But Freeman-Wilson said the city will be courteous about moving to new territory along Lake Michigan, where casinos in Michigan City, Hammond, and East Chicago already exist in Indiana.
"It is not our objective to cannibalize those other casinos," she said.