Indiana Gaming Commission Approves Revised Application for $120 Million Terre Haute Casino
Posted on: May 15, 2020, 06:27h.
Last updated on: May 16, 2020, 06:55h.
The Indiana Gaming Commission (IGC) on Friday unanimously approved granting a casino license for Terre Haute to a group led by a businessman and native of the west central Indiana community.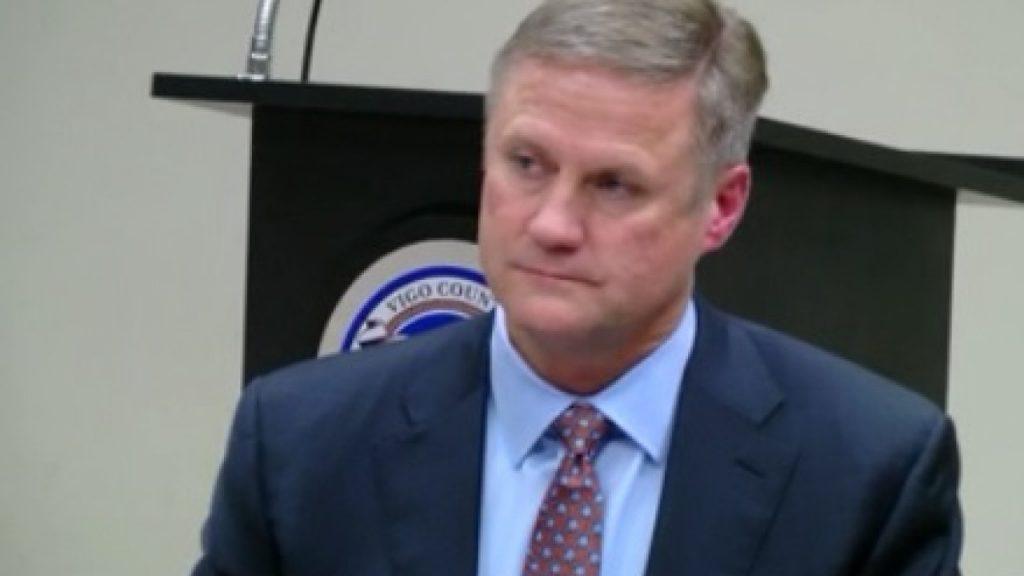 The 7-0 vote means Spectacle Jack LLC can move forward with plans for a casino that Hard Rock International will operate. Company officials expect to break ground on the venue in September with a grand opening for the casino, which is expected to house 1,150 slots and 50 table games, likely to happen a year later.
The group expects to invest at least $120 million in the venture, although the final figure has not been set.
The vote came more than three months later than expected after state officials postponed the hearing after learning that members of the management team were connected to a federal investigation into illicit campaign contributions. As a result, two members of the management team sold their interest in the project to Spectacle Jack Chairman Greg Gibson, and Spectacle Jack spun off completely from the company that was to be its parent.
Spectacle Jack, then a subsidiary of Spectacle Entertainment, submitted the only application for the license last December. The meeting to approve the license was initially set for February. However, the IGC postponed the hearing after learning details of a federal investigation into illicit campaign contributions that involved members of Spectacle's management team.
That led to Rod Ratcliff, a longtime Indiana gaming executive and Spectacle Entertainment chairman, and John Keeler, a former state lawmaker and a Spectacle Entertainment executive, to sell their interest in the group to Gibson. Spectacle Jack then resubmitted its application to the commission last month.
"Rollercoaster" Ride Complete
The revised application and management shakeup were critical for the project to move forward.
In all candor, had you not made the changes and brought the new application forward, we would not have considered it," IGC Chairman Michael McMains said after Spectacle Jack's presentation.
In a press conference after the IGC meeting, Gibson described the entire process as a "roller coaster," and that ride had some unexpected twists and turns toward the end.
But he credited Ratcliff and Keeler for their willingness to step down and let the project go forward.
The IGC review into Ratcliff and Keeler continues. Ratcliff's old company, Centaur Gaming, has been tied to a political consultant who got several people to contribute money to an Indiana congressional candidate's campaign, and then had their donations reimbursed. The consultant, Chip O'Neil, has pleaded guilty and is scheduled to be sentenced in July.
Gibson, who still serves as the vice chairman of the now-separate Spectacle Entertainment, told reporters he had no knowledge of the issue that happened five years ago.
The deal for Keeler and Ratcliff to sell their stake to Gibson includes a provision allowing them to buy it back within 36 months. However, the gaming commission would have to approve the sale.
Casino "Transformational" for Terre Haute
Gibson, who has led waste management and other companies, will serve as the principal investor in the project. He told the IGC that he did not necessarily seek out a project of this scope and "agonized" over the decision to take part.
"Seeing an opportunity to bring a transformational project to Terre Haute and Vigo County is what excited and ultimately sold me on being involved in this project," Gibson said.
Terre Haute got the opportunity to land a casino thanks to Indiana's expanded gaming law passed last year. Previously, the city of Gary had two licenses, one for each riverboat casino in the town. The new law allowed Spectacle Entertainment, which owns the Majestic Star Casino boats, to surrender one the licenses and move to a land-based casino. That casino, which will also be a Hard Rock, is currently under construction.
Last November, voters in Vigo County overwhelmingly approved a referendum allowing casino gaming in the county.
An economic impact study, conducted before the COVID-19 crisis hit the country, indicated the casino would create nearly 700 construction jobs and another 700 jobs at the casino in its first year.
Terre Haute Mayor Duke Bennett said the casino will serve as an economic engine and an important job creator for the community.
"These things don't come along very often," he said. "Now, we're at a point in time where we can take advantage of this, to leverage this for additional investments in our community."