Indian Casinos Win $32.4B in 2017, Tribes Considering Sports Betting
Posted on: June 27, 2018, 08:29h.
Last updated on: June 27, 2018, 08:29h.
Indian casinos reported gross gaming revenue (GGR) of $32.4 billion in the fiscal 2017 year, which is a 3.9 percent increase on 2016.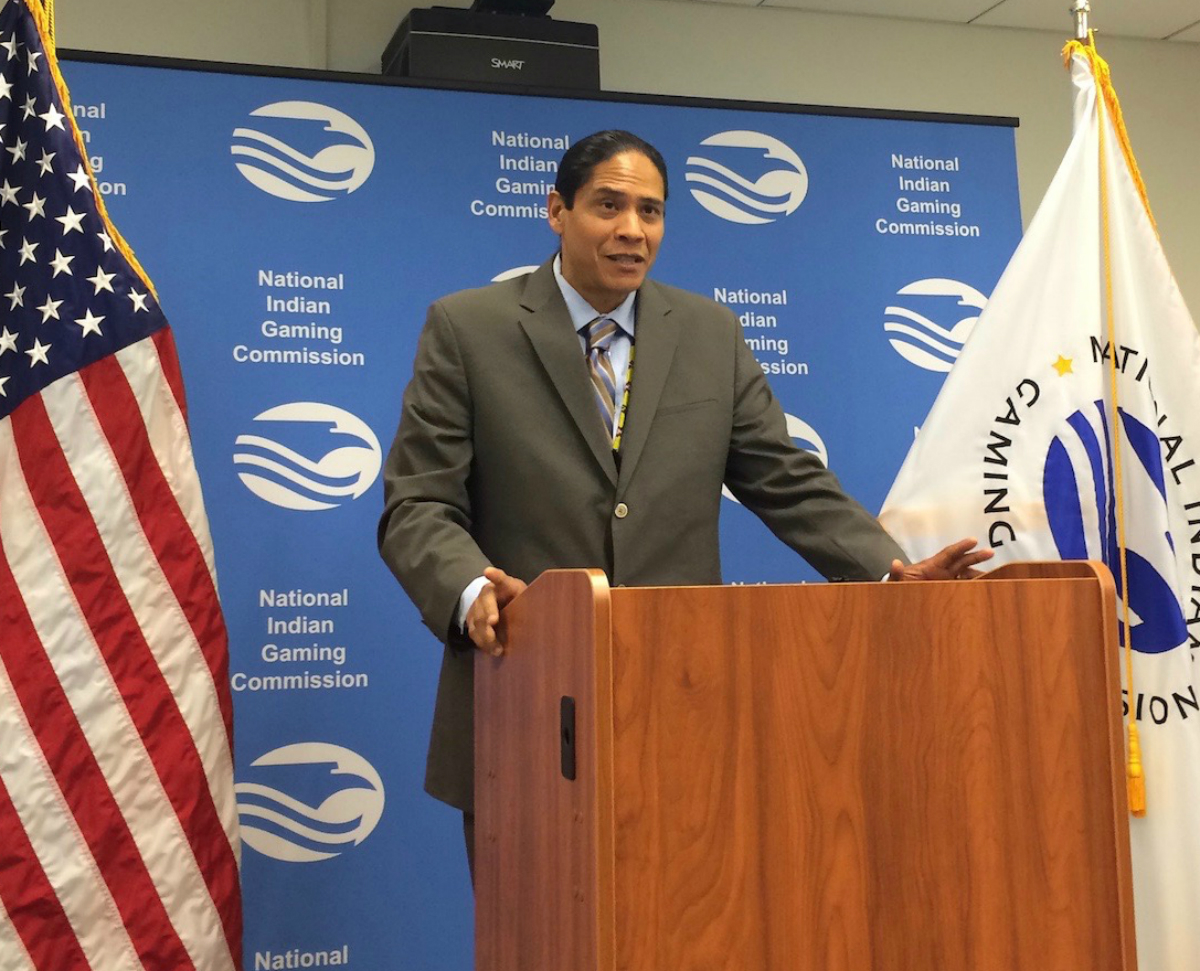 The National Indian Gaming Commission (NIGC) calculated the total win by auditing financial statements of 494 tribal gaming facilities that are owned by 242 federally recognized Native American groups.
The annual GGR report highlights the overall health of tribal gaming in America. $32.4 billion shows it's in great shape.
The 2017 haul is the most Indian casinos have ever won since the NIGC began tracking annual earnings on tribal gaming. The year continued an upward trend, with GGR increasing two percent in FY14, five percent in FY 15, and four percent in FY 16.
All of Indian Country has worked very hard to maintain a flourishing and constantly growing gaming industry," NIGC Chairman Jonodev Chaudhuri said at a press conference. "The success reflected in the 2017 gross gaming revenue is due to tribal self-determined goals and principles."
2018 will mark the 30th anniversary since the Indian Gaming Regulatory Act (IGRA) was passed. IGRA established the regulatory framework that allows federally recognized tribes to operate certain games (Class I, II) on their sovereign land.
The all-important Class III category, which includes slot machines and most table games, requires the tribe to enter into a state gaming compact.
Gaming Expansion, Growth
Since 2007, GGR at Indian casinos has surged 24.1 percent despite the Great Recession beginning that same year and lasting into late 2009. Unemployment hit 10 percent in the US, as the subprime mortgage crisis led to the collapse of the housing bubble.
Regardless of the misfortunes of millions of Americans during the recession, Native American casinos continued to thrive. GGR totaled $26.1 billion in 2007, and went to $26.7 billion the following year.
As businesses lost billions of dollars in earnings, state governments subsequently saw tax dollars disappear. Casinos, which many considered recession-proof, became targeted as new revenue sources.
Michigan Gaming Control Board Director Richard Kalm said in 2008 that even "when times are bad, they (casinos) still seem to do good or okay."
State lawmakers began passing legislation to authorize commercial casinos, primarily in the eastern US. Over the last decade, casino legislation has been passed or expanded in Maryland, Massachusetts, New York, Ohio, Pennsylvania, and West Virginia.
Sports Betting Horizon
The US Supreme Court repealed the longstanding federal sports betting bill last month in a 6-3 decision. The opinion gave way for states like Delaware and New Jersey to authorize its casinos and horse racetracks to operate sportsbooks.
Chaudhuri said tribes will need to work with their individual states to decide the legality of entering into the sports betting space. After the May SCOTUS ruling, the NIGC chairman said tribes should "be given a seat at the table to voice their positions" in any legislative or regulatory conversation.
Mississippi is one of five states that has passed laws to join Nevada in authorizing full-fledged sports gambling. The Mississippi Choctaw Tribal Council said three of its casinos will soon offer sports wagering.