In Response to Investigations, EA Says Loot Boxes Aren't Gambling
Posted on: November 19, 2017, 05:00h.
Last updated on: April 18, 2018, 09:12h.
Video game publisher Electronic Arts (EA) said Thursday that the so-called "loot boxes" that appear in Star Wars Battlefront 2 do not constitute gambling.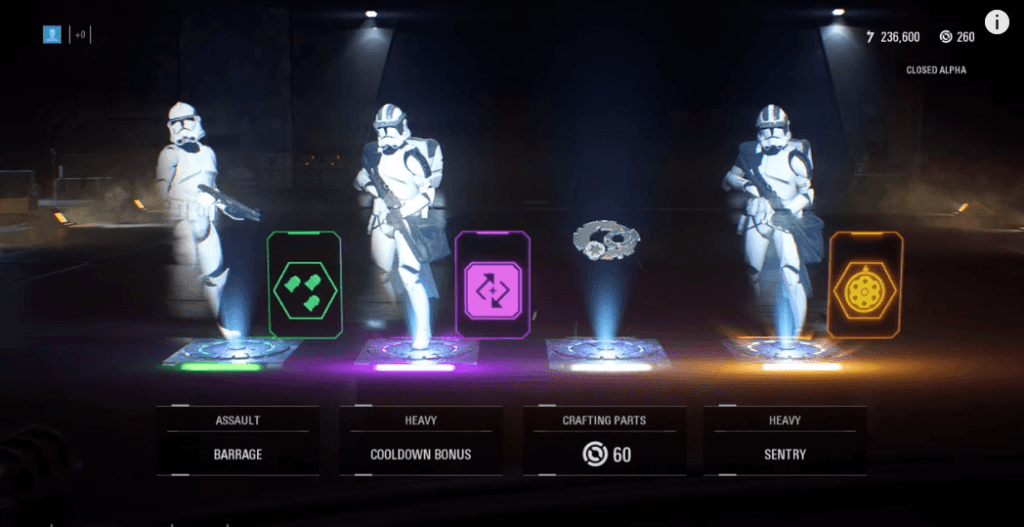 In a statement to GameSpot, the company defended the practice and outlined why they feel that the mechanics of their highly-anticipated game didn't have to be regulated like casino gaming.
"The crate mechanics of Star Wars Battlefront II are not gambling," the statement read. "A player's ability to succeed in the game is not dependent on purchasing cates. Players can also earn crates through playing the game and not spending any money at all. Once obtained, players are always guaranteed to receive content that can be used in game."
That last point was previously made by the Entertainment Software Rating Board (ESRB), which said that because players were guaranteed to get something out of their purchases, loot boxes did not constitute gambling in their opinion.
"We think of it as a similar principle to collectible card games," an ESRB spokesperson told Kotaku.
Belgium Investigates Battlefront II, Overwatch
The statement from EA was released soon after the Belgian Gaming Commission had announced that they would be launching an investigation into Star Wars: Battlefront II as well as Blizzard's Overwatch to determine if the loot boxes in those games should be classified as gambling due to the random nature of what players receive from them.
"If there is a game of chance, it is not possible without a permit from the Gaming Commission," director Peter Naessens told PCGamesN.
If the commission were to find against EA and Blizzard, it's possible that their games could be removed from sale in Belgium, and that the companies could face stiff fines.
This isn't the first time that a government has expressed concern over the potential gambling aspects of loot crates, which have become increasingly common as a revenue stream in the video game industry.
Last month, a member of parliament in the UK started an inquiry into the topic by submitting two questions to government officials, seeking to know if they had any plans to protect children and vulnerable adults from gambling-like features in games.
EA Makes Last Minute Changes to Loot Crate System
The growing pressure from both governments and players who have reacted poorly to the game's loot crates prompted EA to make last minute changes to the rewards system in Battlefront 2 before its release on Friday.
On the day before the game became available, EA announced that they would remove the ability to purchase "crystals," an in-game currency that players could buy with real money, and then use to buy the randomized loot boxes.
The crates will still appear in the game, but will only be unlockable through gameplay. While the company says they plan to bring back real money purchases at a later date following tweaks to the system, they acknowledged that they didn't do a good job of listening to players.
"We've heard the concerns about potentially giving players unfair advantages. And we've heard that this is overshadowing an otherwise great game," EA Digital Illusions CE (DICE) general manager Oskar Gabrielson said in a statement. "We hear you loud and clear, so we're turning off all in-game purchases."
——————————————————————————————————————-
Read more here:
South Korean Companies Fined $1 Million Over Deceptive Loot Box Odds