Impossible Odds? Betting Sites Offer Lines on Political, Celebrity Absurdity
Posted on: July 23, 2017, 10:00h.
Last updated on: July 22, 2017, 05:07h.
Political betting markets are doing their best to stay relevant since the highly engaging 2016 presidential campaign, by offering online bettors unique lines on events that seem to have little chance of occurring.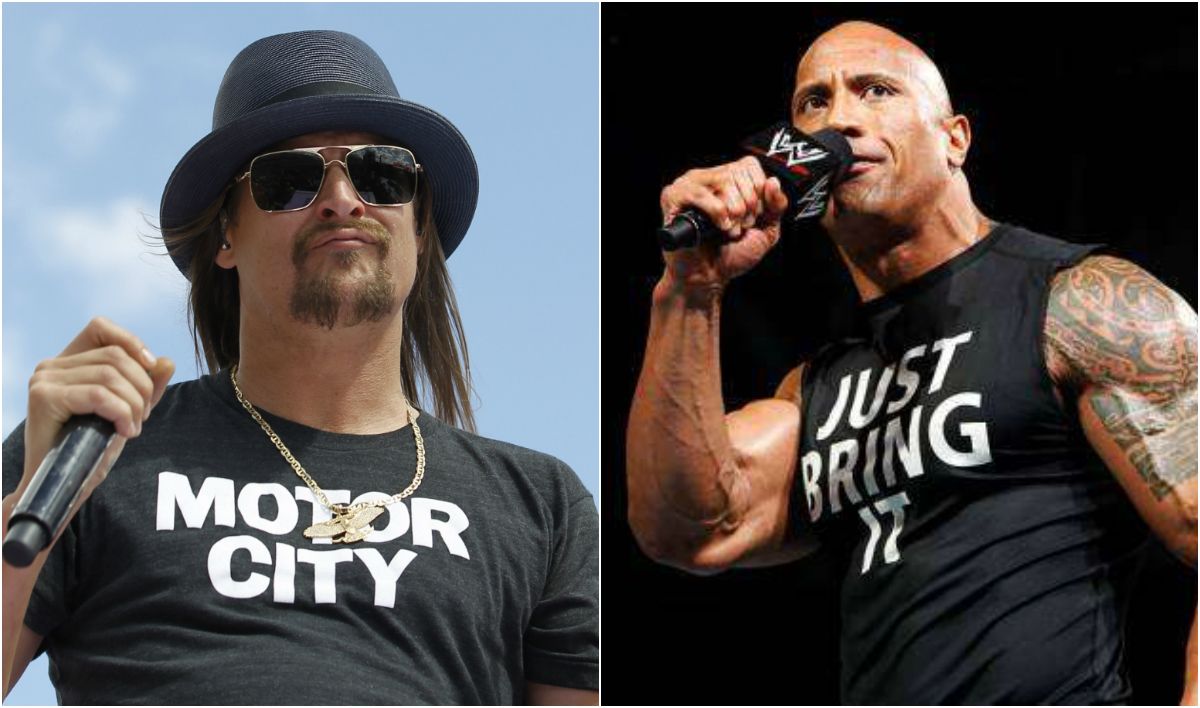 From Kid Rock's running for the US Senate to talk of The Rock making a serious bid for the White House in 2020, political betting networks are trying to maintain a connection between celebrity entertainment and political influence. It certainly worked in 2016 with Donald Trump.
Betting on political outcomes is illegal throughout the US (even in Las Vegas), but American politics is a favorite exotic wager across Europe and elsewhere in the world.
PredictIt.org offers exchange betting, which is a slightly different variant of wager that trades shares in real time on predicted outcomes of political events. (Exchanges charge a commission on trades as opposed to setting odds.)
Kid Rock for Senate?
Musician and avid Trump supporter Kid Rock has recently teased a bid to run for Michigan's US Senate seat in 2018 against incumbent Democrat Debbie Stabenow (D). However, betting money is currently against Rock officially running.
PredictIt shares of Kid Rock, aka Robert Ritchie, running are selling for 40 cents, while no, he won't run shares are at 60 cents. Following a tweet in early July from rap star that showed a yard sign reading "Kid Rock for US Senate," shares laying claim to the idea that he would indeed run soared to 70 cents.
Rock followed the image with a statement of political philosophy that read, "I believe if you work your butt off and pay taxes, you should be able to easily navigate the laws, tax codes, health care, and anything else the government puts in place that affects us all."
The 46-year-old singer from Michigan has never run for or held elected office, but that didn't stop the current American president. Ritchie reportedly has yet to file official campaign paperwork, however, which undoubtedly factors into why the PredictIt line remains open.
President The Rock
Bettors, of course, need to be careful not to confuse Kid Rock with The Rock. PredictIt is asking whether actor Dwayne Johnson will throw his name into the ring for the US presidency in 2020.
A campaign committee called "Run the Rock 2020" recently did file paperwork with the Federal Election Committee, which seemed like a bigger step in a serious direction. The Rock, however, isn't actually behind the organization trying to elect him. It's instead the work of a fan who simply hopes he'll run.
Even though the seed's been planted, enthusiasm for a Rock presidency is rather low on PredictIt. Shares that Johnson will run are trading for 25 cents, while owning "no" will cost you three quarters.
ElectionBettingOdds.com, meanwhile, gives the actor a 3.5 percent chance of actually winning the White House, similar odds it offers for Facebook founder Mark Zuckerberg, who will turn 35, the minimum age for allowed for a US president by the Constitution, in 2019.
What Hath Paddy Power Wrought 
Sites and markets such as PredictIt may be seeing the value of offering opportunities for wagering on wishful thinking and irrational fears, but really they are just following in the footsteps of Paddy Power.
The infamous Irish bookmaker set the standard for allowing people to bet the unthinkable, at one time asking customers whether or not then-President Barack Obama would be assassinated.
Paddy Power's current odds on the winner of the 2020 election feature Trump as the favorite (2-1), followed by Democratic Massachusetts Sen. Elizabeth Warren and current Vice President Mike Pence at 15-2.
But a slew of ridiculous names are included on the odds sheet. Leonardo DiCaprio (80-1), Kanye West (100-1), Beyoncé (200-1), fictional House of Cards president Kevin Spacey (200-1), and Kim Kardashian (275-1) are just a few of the picks available for those who think they might see something in an extreme longshot.
It's worth noting that Trump's odds of becoming president at Paddy Power were 250-1 in 2014.
Latest Casino Stocks:
Retrieving stocks data...
Retrieving stocks data...
Retrieving stocks data...
Retrieving stocks data...
Retrieving stocks data...