Illinois Casinos Can Now Hire Convicted Felons for Nongaming Positions
Posted on: August 12, 2023, 03:55h.
Last updated on: August 14, 2023, 01:51h.
Illinois casinos have a larger pool of hospitality workers to hire from. That's after Gov. J.B. Pritzker (D) signed legislation that lifts the state's prohibition on convicted felons working inside commercial casinos.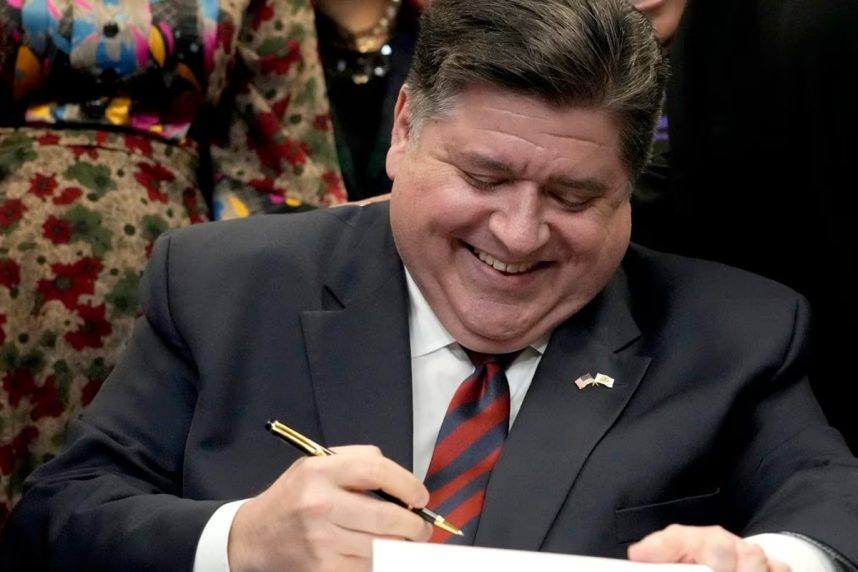 Pritzker on Friday signed Senate Bill 1462, a bill that amends the Illinois Gambling Act to allow individuals with certain felony convictions to apply for nongaming positions at state-licensed casinos. SB 1462 was authored by state Sen. Robert Peters (D-Chicago) and state Rep. Kam Buckner (D-Chicago) in conjunction with Unite Here Local 1, a leading hospitality and gaming union in the Land of Lincoln.
The statute amends the state gambling law to allow the Illinois Gaming Board to qualify felons for positions like housekeepers, waitstaff, chefs and cooks, bartenders, bellmen, porters, and dishwashers. Individuals with felony convictions remain prohibited from pursuing gaming positions, such as table game dealers and slot attendants.
Here in the Land of Lincoln, we believe that people deserve second chances — and that includes the formerly incarcerated and those who have been convicted of a felony," Pritzker said in a release after signing the statute.
"As we transform our justice system away from incarceration and towards rehabilitation, we are creating opportunities for Illinoisans who've made mistakes to secure gainful employment and build better lives for themselves, their families, and their communities," Pritzker added.
Applicant Eligibility
Unlike other states that have passed similar measures to allow convicted felons to reenter the workplace by way of the commercial gaming industry, Illinois' statute does not explicitly prohibit violent felony offenders from participating in the program. Instead, SB 1462 directs the Illinois Gaming Board to consider various factors in deciding whether an individual qualifies to hold a license that is required to work inside an IGB-regulated establishment.
Among the IGB's many qualifications for licensure, the state says a person must be of good character and must not associate socially or in business with persons who have a "notorious or unsavory reputation."
The IGB's nine qualifying criteria, before Pritzker signed SB 1462, disqualified individuals with a criminal felony offense. But SB 1462 now directs the IGB to assess several factors. These include the length of time since the felony conviction occurred, the person's number of convictions, and the nature and severity of the crime and its relation to the safety and security of others. It also considers the facts and circumstances surrounding the conviction, the age of the person at the time of the conviction, and any evidence of rehabilitation efforts.
Illinois casinos, like many businesses in the state and across the country, continue to struggle to find qualified employees. Unite Here Local 1 President Karen Kent, whose union represents roughly 15,000 hospitality workers in Chicago and Northwest Indiana, says the employment law will allow for more workers to pursue a hospitality career.
"Our union has worked hard to ensure that hospitality workers at Illinois casinos can have a path to good jobs," said Kent. "But our work is incomplete if so many of our friends, our neighbors, beloved members of our families, and our communities are forever locked out of these jobs because of a prior conviction. Today, we're giving people hope for a second chance."
Bill Twofold
Supporters of the employment bill say not only does the legislation increase the hiring pool for casinos, but also helps prevent offenders from reoffending.
Allowing workers to perform jobs in the casinos that do not involve gaming decreases the liklihood that they will backslide and wind up back in prison," said Peters. "Mass incarceration and profoundly deep income inequality are tied together. There is an inhere contradiction in saying that you want to be tough on crime while you are leaving people out of economic opportunity."