Illinois Casino Overhaul Considered by State's Senate, Chicago Targeted
Posted on: January 30, 2017, 05:00h.
Last updated on: January 30, 2017, 03:20h.
An Illinois casino hearing took place last week to consider overhauling the state's riverboat laws and expand gambling to as many as six land-based facilities.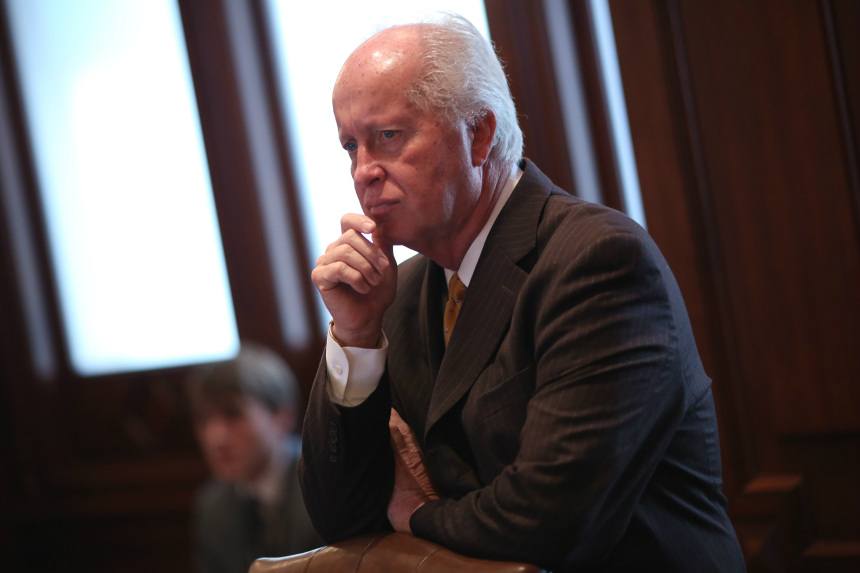 The Senate Gaming Committee, chaired by State Senator Steve Stadelman (D-District 34), listened to testimony on how freeing slots and gambling from riverboats would benefit Illinois. The hearing was in response to the introduction of Senate Bill 0007, a piece of legislation that would amend the current Illinois Lottery Law and authorize gaming at brick-and-mortar venues throughout the Land of Lincoln.
Authored by Illinois Sen. Terry Link (D-District 30), SB 0007 would also allow the state's five horse racetracks to implement slot machines. The tracks are currently only allowed to offer pari-mutuel betting.
"Allowing the state's horse racing venues, currently licensed gaming destinations, to maximize their capacities with gaming machines, would generate up to $120 million to $200 million for the state in the form of extra licensing fees, plus an additional $100 million to $300 million in recurring annual tax revenue," Link opines in his legislation.
While the bill does much to promote the advantages of expanded gaming, it omits certain critical regulatory elements such as how much a land-based casino license would cost. It also doesn't specify the price horse racetracks would need to pony up to welcome slot machines to their grandstands.
License to Print Money
Link wants to bring a casino to Chicago, a city that has recently made headlines for all the wrong reasons. The Second City is second to none when it comes to homicide, and President Donald Trump is ready to move in with federal forces to curtail the violence.
"People are being shot left and right," Trump said recently. "Chicago is like a war zone."
Link wants to make downtown Chicago a gambling zone. The politician says in his bill that a casino would promote tourism, investment, and development, and lead to increased revenues for the city.
However, a bipartisan bill similar to Link's was defeated earlier this month that would have authorized a Chicago casino. The legislation was stalled to allow the incoming crop of newly elected state politicians to have a voice in deciding on whether an Illinois casino rehab is in the state's best interest.
Residents and visitors in Chicago currently must travel to a riverboat casino should they feel the urge to gamble. The majority of gamblers in the Windy City head southeast to Indiana's northwestern casinos.
Mayor Onboard
The Illinois Senate will reconvene on February 7, and Link's law is likely to receive a vote in the Gaming Committee. At least that's what Danville Mayor Scott Eisenhauer is hoping.
During the gaming meeting last week, the mayor whose town sits near the Indiana border just 90 miles west of Indianapolis, said he would welcome a casino.
"We have our unemployment rate as well as our poverty levels which exceed the state average," Eisenhauer explained in his reasoning for wanting gambling. "I stand before you today seeking your support on this economic development bill. Let's make no mistake, that's exactly what this is."