Puyallup Tribe to Redevelop Former Emerald Queen Casino Tacoma Property
Posted on: February 20, 2023, 02:29h.
Last updated on: February 20, 2023, 02:29h.
The Puyallup Tribe in Washington state is planning to redevelop its former Emerald Queen Casino property in Tacoma, local planning officials confirmed through a records request.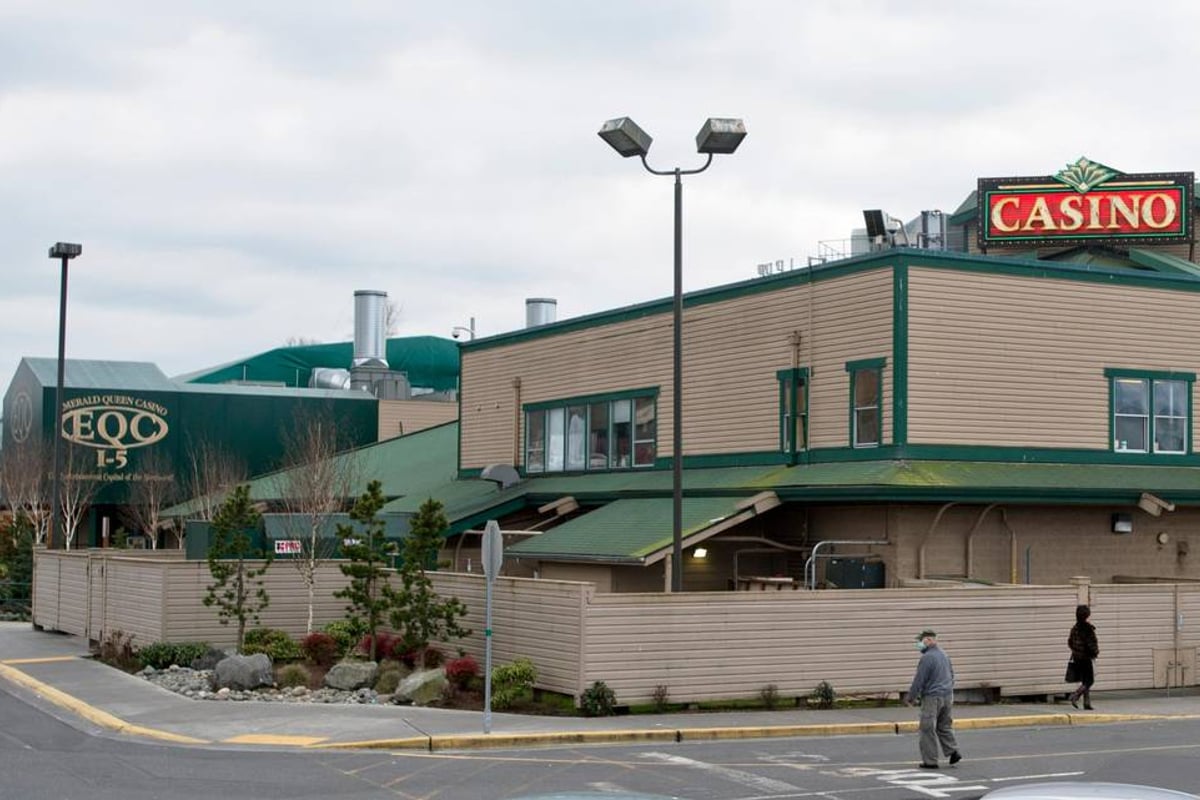 The Puyallup Tribe, one of 29 federally recognized Indian tribes in Washington, opened the Emerald Queen Casino Tacoma in 1996. The bare-bones gaming venue was formerly a Mississippi riverboat that was brought to the port of Tacoma and reconfigured into a land-based casino. Numerous expansions resulted in a long structure with an emerald-colored roof.
The Puyallup Tribe opened a new Emerald Queen Casino in Tacoma adjacent to the deteriorating original facility in May 2020 at a cost of $400 million.
The new Las Vegas-style casino floor features more than 2,100 slot machines, 60 table games, and a BetMGM Sportsbook. The complex with much better curb appeal also offers a 155-room hotel with six restaurants and bars, a 1,800-seat entertainment center, and parking for more than 2,000 vehicles.
The Puyallup Tribe additionally operates an Emerald Queen Casino in Fife. That location offers 2,100 slots, a 25,000-square-foot event space, and a 103-room hotel.
The tribe has since drawn up plans to redevelop the original Emerald Queen Casino Tacoma site. A copy of the project plans obtained by The News Tribune reveals that the tribe hopes to construct an entertainment district where the former Emerald Queen operated for nearly a quarter of a century.
Mixed-Use Destination
A copy of the Puyallup Tribe's project plans for the former casino site was supplied by the City of Tacoma. The construction blueprints suggest reimaging the former casino grounds into an "entertainment district redevelopment."
The proposed district, which encompasses 17.6 acres, is to include numerous buildings, a parking garage, a multi-use field, a museum, and retail shopping and entertainment. The first phase of the entertainment district would include a four-story tribal administration building with approximately 95,000 square feet, a four-story parking garage, and a museum commemorating the tribe's past.
A private roadway connecting the new Emerald Queen Casino hotel and resort would extend to the entertainment district. Subsequent development phases would bring new buildings to the district for retail shopping, dining, and unspecified entertainment. Residential units are also being considered.
[The project] is part of our ambitious economic development plans to ensure better service and prosperity for our Puyallup Tribal members," a tribal council statement explained. "We will share more details when we get closer to construction."
The tribe nor the city provided cost estimates for the project. The ensuing construction phases are subject to market conditions, the tribe said.
$3B Industry
Washington does not have commercial casinos but instead allows its 29 tribes to control casino gambling.
The state only requires that gaming tribes share up to 2% of their gross gaming income with the state to cover regulatory costs. The tribes are also required to direct a sliver of their casino winnings — 0.5% — to nonprofit organizations.
The state's tribal casinos won about $3 billion from gamblers last year. The Washington State Gambling Commission says 22 of the 29 federally recognized tribes in the state are currently operating a total of 29 casinos.
Tribal gaming employs more than 35,000 people in the state. Along with brick-and-mortar tribal casino gaming, Washington's Class III gaming compacts allow the tribes to operate both in-person and online sportsbooks.