IGT Teams Up with HTC Vive for 'Virtual Zone' VR Casino Gaming Experience
Posted on: March 25, 2018, 09:00h.
Last updated on: March 25, 2018, 09:13h.
Slot machine giant IGT has teamed up with virtual reality hardware developers HTC Vive to bring a glimpse of the casino games of the future to the gaming floor.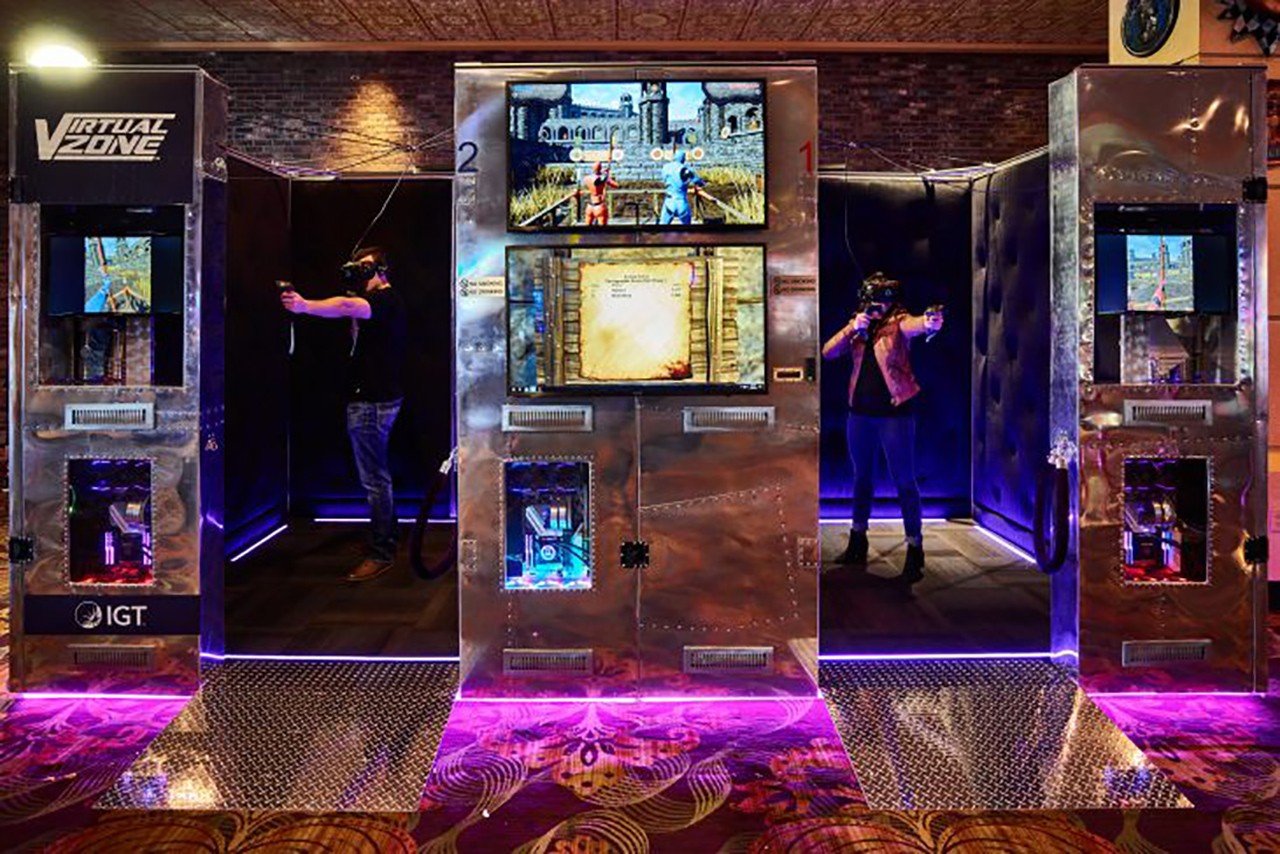 HTC is providing the immersive headgear for IGTs Virtual Zone, a virtual reality competition arena that pits casino patrons against one another in a series of skill-gaming tournaments for prizes.
It's HTC's first foray into casino entertainment and it went live this week at Boyd Gaming's The Orleans, Las Vegas.
VR Tournaments for Prizes
For a $30 buy-in, two-person teams can compete in Siege combat tournaments, where the team with the top score in a single day will in $300 in slot dollars. Meanwhile, individuals can take part in archery tournaments, with the keenest shot at the end of the day taking home $125 in slot play.
"IGT's Virtual Zone represents an exciting evolution of modern-day casino entertainment, and an important step in diversifying IGT's portfolio with unique offerings that can differentiate our customers' casino floors and entertain a broad demographic of players," said Enrico Drago, IGT SVP Global Product Marketing Interactive, Betting & Licensing.
"HTC VIVE's leadership in the VR space and commitment to developing unparalleled VR player experiences made it the ideal partner for IGT's first commercialized VR solution, the Virtual Zone," he added.
Is VR The Future of Gambling?
Much has been made of the need for the casino industry to engage with the millennial generation which eschews traditional casino games – and virtual reality is likely to have a huge part to play in that.
More importantly, as the technology develops VR will likely redefine gambling games as we know them. After all, some casino games are hundreds of years old and ripe for innovation.
Casinos are beginning to realize that the gladiatorial nature of esports, for example, is far more engaging to a younger generation than one-dimensional, strategy-devoid slot machines, and that the gambling games of the future are also games that work as spectator sports.
The Next Level
Virtual reality can allow you to step inside a game – to be inside the "universe" of a slot machine, for example – or to stand among professional esports players' avatars as they play (and bet on them, of course).
VR will take audience engagement in esports and esports betting to wild new levels, precluding even the need for physical arenas.
In the future, gambling will be more about gladiatorial spectacle and excitement. VR and esports have the disruptive power to transform gambling in exciting new ways, and in ways that, today, we can only speculate about.